Written by Srividya Natarajan, The Undoing Dance is the story of Kalyani, a woman who comes from a lineage of famous devadasis, but finds that there is no place for her talent in the Madras of newly independent India. The devadasis were once celebrated as artists, but are shunned as "prostitutes" in a newly independent India. In this conversation with Ishita Mehta of the Indian Cultural Forum, Srividya Natarajan discusses her book, the history and politics of Bharatanatyam, and more.
This is a part of a series of posts, leading up to the International Women's Day, that the Indian Cultural Forum is dedicating to women asserting change in cultural, economic, and socio-political spaces.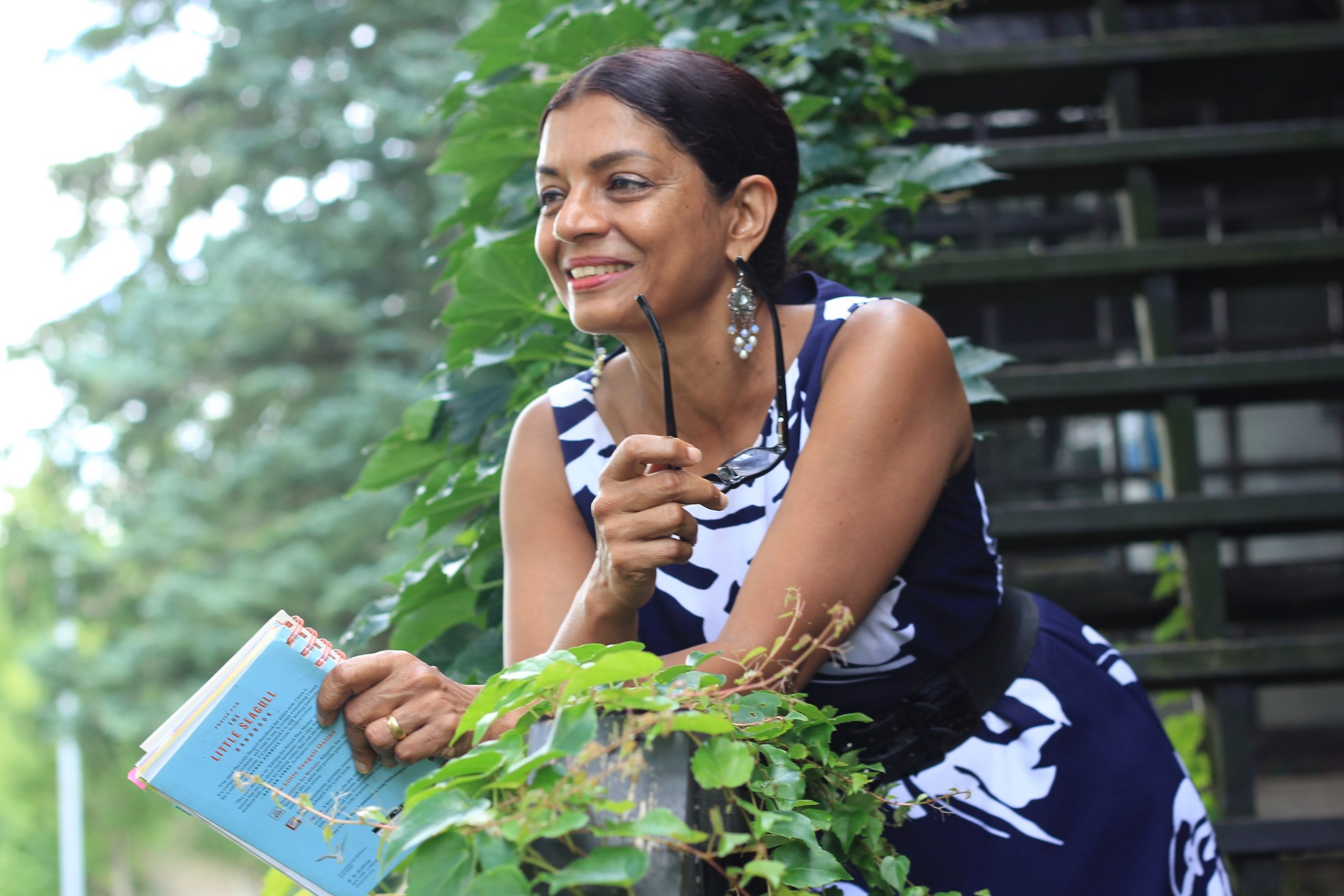 Ishita Mehta (IM): What motivated you to write on this issue? What do you wish your readers to take away from the book?
Srividya Natarajan (SN): I studied dance and music with teachers from the Isai Vellala community—from the formidable Tanjavur Kittappa Pillai and the brilliant T Brinda, among others. In recent years, I have had fewer opportunities to perform, but correspondingly more time to think about the sheer beauty and power of the arts as these mentors embodied and taught them. Young dancers today often have good technique, but I miss the artistic complexity and emotional depth that I saw, for instance, in footage of kalavanthulu artists that the scholar Davesh Soneji had made. What I see, when dancers reach for depth, is lack of interpretive technique that can get to the core of the poetry and music: what I see, in short, is sentimentality and fakery. I have long struggled to puzzle out why bharatanatyam has become so impoverished. Working with Isai Vellala teachers, I at least knew beyond a shadow of doubt that dance, poetry, rhythm and music could form an explosive experiential unity—yielding meaning and understanding like an epiphany to both dancer and, if they were following along, her audience. Going back to the ethos when that happened was my way of measuring the abyss between the past and present versions of this dance.
I also think that young people—practitioners and audiences alike—should know more than they do about the socio-political history of the dance they perform, especially since that history is scored through with a form of violence. A lot of people still believe the standard narrative about "nautch" or sadir falling into "disrepute" by the early 20th century. They have no idea of the casteism and deep-rooted prejudice underlying both the aesthetic and the moral judgements that support that claim. They argue that the dance world is a meritocracy. They also assume that aesthetics never change—that we all judge by the same standards. I hope a few people reading my novel will understand that the way we see the art—the way we are trained to be audiences—has been conditioned by ignorance, casteist snobbery, moralism, fear of otherness, and dreary social conformity. To the same extent that young people are willing to challenge the norms of female domesticity and sexual morality, they should be willing to open their eyes and see differently, and critique what they are seeing.
IM: Why did you choose fiction over non-fiction for such a subject?
SN: Fiction allows people to walk in the shoes of the characters, and decide for themselves whose position they identify with. I hope that many young people will identify with the character of Hema; I was inordinately pleased when a friend of mine said she had bought the novel for her 19-year old daughter, who studies dance, and the young woman said something like, "How does she know that this is exactly how I see it?"  I wrote Hema to be a sharp and disenchanted observer of the ugly, cynical, competitive world of bharatanatyam today.  She says out loud what many readers will know in their gut, but hesitate to articulate (because of the "respect" that is demanded of them) until they have some kind of external support for it. I also have characters who oppose Hema's point of view. Fiction allows social and aesthetic conflicts to be presented in shades of gray rather than in black and white.
IM: Could you talk a little about why you chose this particular title for your book?
SN: I like the poetry of Anne Sexton, and the "the undoing dance" is a phrase from her poem "The Wedding Ring Dance." Sexton depicts a woman holding her rings as she understands how much of herself she has suppressed during her years as a wife: "Underneath the soil lies the violence," the speaker says, "the shift, the crack of continents, /the anger,/ and above only a cut…" In my novel, the character Kalyani quotes the phrase, at a moment when her own marriage is in trouble, to evoke the idea that the past must be revisited, acknowledged and unravelled—not buried beneath the soil—so that people can understand how they arrived in the present, and move forward into it intelligently. To my mind, it is crucial to fully acknowledge the historical damage done both to the form and to the Isai Vellala artists who practised and enriched it. This is the necessary first step towards making the form more inclusive in the present, but also towards renewing it aesthetically—and it is in dire straits at the moment. I don't mean we can simply go back and "recreate" the past, but we can at the very least know something about it.
IM: Could you comment on the western appropriation of Indian classical dance forms and music? .
SN: I think cultural exchange and admixture is a good thing. We live in a global world, and there is no point trying to preserve the "purity" of a form. I would call something "appropriation" if it ended up preventing the artists who originally professed the form from continuing to perform and make a living by it. There are, of course, some very silly attempts. For example, the Canadian yoga instructors in whose studios I practice play a string of mispronounced shlokas and bhajans sung by white people—the audio equivalent of white burlesque and cabaret artists who title themselves "devadasis". But a Jon Higgins singing a kriti, or the Beatles, or Eddie Vedder and Nusrat Fateh Ali Khan performing together—these are inspiring collaborations.
IM: Do you think it is hypocritical that a sanitised form is made available to the upper caste and upper class, who act as its guardians and make money off of it, while the descendants of devadasis are shunned? Even now,  access to learning these art forms is restricted to the wealthy. What about  access to performance space, for both a member of the audience as well as a performer?
SN: You have picked up on one of the central and least admitted problems with the Bharatanatyam ethos today: the way it has become a playground for moneyed upper caste people. Artists like Yashoda Thakore and Nrithya Pillai, descended from Isai Vellalar families, have opened a conversation about caste and privilege in this world, braving a lot of negative press. But the establishment is doing its best to drown out their voices. It appears to be next to impossible for people with privilege to see or admit that they have privilege; to see the invisible barriers that prevent the entry or progress of people who don't dress like them, move in the same social circles as them, speak Sanskritised Tamil like them, know everybody who matters, have access to uncles and aunties who are journalists and reviewers and sabha secretaries and CEOs of this and that, or have the social confidence that comes from having all of the above. Wealthy upper-caste people talk up a storm about merit and effort being the only factors that propel dancers forward in their careers. Every time I hear this, I want to either split myself laughing at the smugness of it—the hypocrisy, to use your word—or weep with rage at the unjustness of it. Oh well, I guess I channelled some of the laughter and tears into The Undoing Dance, and I am ready to start planning my next writing venture, which will zoom in on this theme!
The Undoing Dance is written by Srividya Natarajan and published by Juggernaut Publications in 2018.