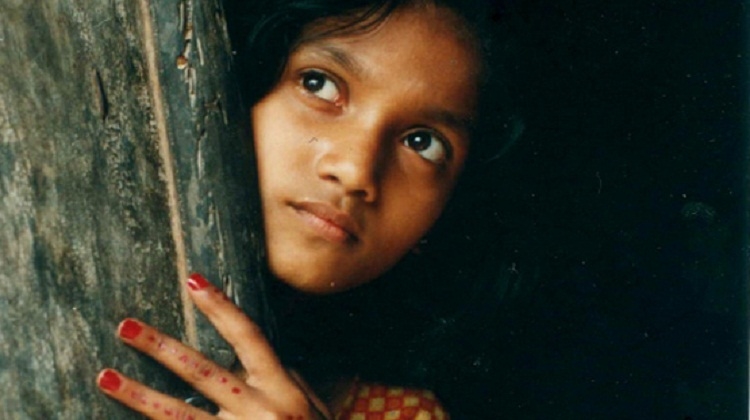 Gujarat has only 883 girls for every 1000 boys in the 0-6 age group compared to an average of 927 for the country, according to Census 2011. This makes Gujarat the state/UT with sixth worst child sex ratio in the country. And, it has been like that for decades. Clearly, something is drastically wrong.
So, what did Modi do in Gujarat when he was chief minister there for 13 years? Remember: these were the years when the so-called 'Gujarat Model' of governance and development was being put in place, to be held up later as an 'example' for the rest of the country.
A glimpse of the unpardonable mess the Gujarat govt. made of implementing the PCPNDT Act in the state is provided by a 2014 report of India's Comptroller and Auditor General (CAG) for the years 2009-2014. This is the key law that prohibits sex selection and regulates diagnostic techniques like ultrasound, commonly used to determine sex of fetuses and terminate female ones. It regulates and monitors ultrasound makers and buyers, clinics and doctors that use them, abortion facilities and even authorizes decoy or sting operations to identify who is doing sex determination and for whom.
One of the measures initiated by the state govt. and supported by the Gujarat High Court was to register all pregnant women and track their deliveries. Between 2009-10 and 2013-14 nearly 71 lakh pregnant women were registered. But the govt. had records for only 58 lakh deliveries. Legal abortions were recorded at just over 1 lakh. So, what happened to the remaining 12 lakh women who were pregnant? When CAG asked about this discrepancy, state govt. officials agreed that the missing 12 lakh cases could be unrecorded abortions. In all probability, these were cases of female feticide kept off the books. It was a pointer of what was going on, yet the state machinery did nothing, as we shall see below.
Under the law, all manufacturers of ultrasound machines need to be registered with the govt., they can sell the machines only to registered clinics and they have to give a list of buyers to the govt. every three months. CAG found that of the 33 registered manufacturers, only 2 had submitted such lists. The state govt. made no effort to get these lists – thus allowing free operation of sex determination tests.
In every district, an 'Appropriate Authority' (AA) was designated to oversee strict implementation of the law. These AAs were to inspect registered centres or clinics that had ultrasound machines. CAG found that most of the clinics were not being inspected, with shortfall ranging from 73% in 2013-14 to as much as 90% in 2009-10. All clinics were required to submit their records online to the govt. CAG found that 27% of the clinics had never submitted records and the govt. had done nothing about it.
Despite the large number of female fetus abortions, in five years, just 181 cases were filed against clinics carrying out illegal sex determination and just six cases had led to conviction by March 2014. That's a conviction rate of a mere 12%. Despite the Supreme Court's directive that the Gujarat govt. quickly finalise the cases within six months, as of September 2014, 132 cases were still pending, some for over 12 years.
The law empowers the AA to conduct a sting operation to verify whether a clinic is carrying out sex determination tests. Although all 26 districts were to carry out at least one such sting operations every month, CAG observed that in seven test checked districts only 14 such operations had been done.
After becoming the Prime Minister, Narendra Modi announced with great fanfare the Beti Bachao, Beti Padhao campaign in 2015, with the laudable objectives of curbing female feticide and ensuring education for the girl child. With typical penchant for gimmickry, his govt. appointed 'ambassadors', advocated taking photos with daughters (#SelfieWithDaughter) and so on. But the fate of Gujarat's girl children as revealed by the model govt.'s inaction casts a dark shadow over these intentions.
---