Our second day in Shamli began with a meeting of yet another kind of new violence that families are grappling with in Western UP, since the appointment of the new Yogi Adityanath government. It is not unusual for the front pages of local newspapers to be filled with sensational stories of 'dreaded criminals' killed or injured in shoot-outs with the police. The media publishes the police version of each of these 'encounters' uncritically. Almost 30 such encounters have occurred since the new government came to power in UP. It does not ring strange to the media who dutifully report these stories that the men shot in each of these are almost always Muslim. Nothing seems amiss when in none of these shoot-outs are the police seriously injured. They just report light injuries usually on the shoulders or arms. It does not worry reporters that most of the men killed or injured in these 'encounter' shoot-outs are either just petty criminals or men with no criminal records at all.
One family met us, but I will not mention their names so that they do not get into trouble with the police. Their son, a young man in his twenties with no police record, was picked up by the police with a friend from his village, although the police initially made no official record of their detention. They were taken one night to the sugarcane fields and the policemen asked them to run. They were terrified, but refused, fearing that the police would shoot them in their backs. They then laid them on a field, and shot them through their ankles, knees and elbows.
The police reported the next day that they were dangerous criminals, and they had tried to run away from the police, firing at them. In self-defence, they shot them. No one asked how the fleeing men could have been shot with such accuracy on their ankles and knees even in a field with tall standing sugarcane crop. Today their son is in jail, in great pain all the time. They are day labourers, but have invested all their savings for medicines for the boy in the jail hospital. They don't have any money left over to engage a lawyer. They fear their boy may never be able to walk again. Even more dangerously, they fear that he will never be able to prove his innocence.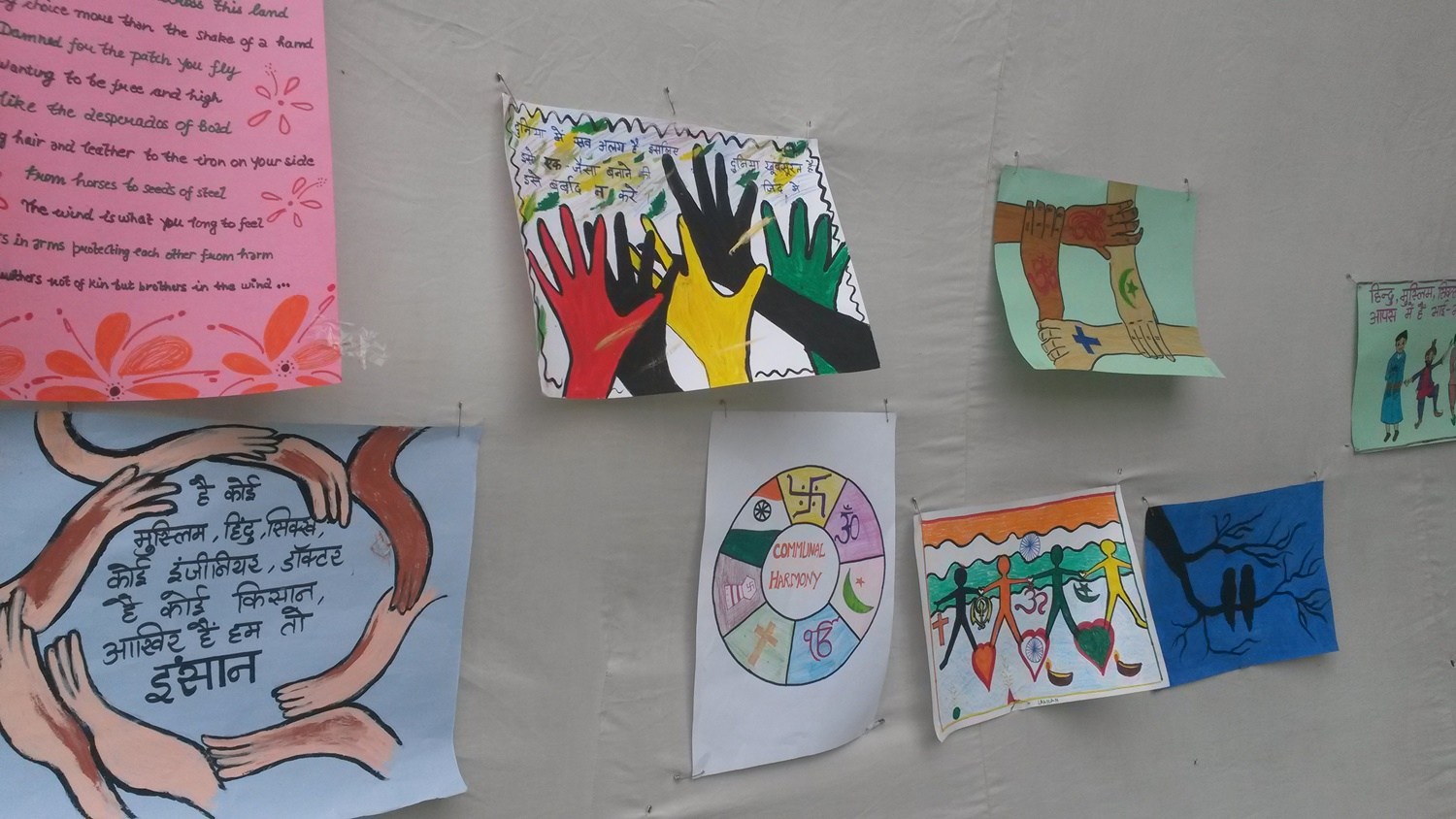 Cases like this are not unusual. A roll call of new encounters are added every other day in Yodi Adityanath's UP, and there seems no end. In the build-up to the elections, the story was influentially plugged by the BJP and RSS, that Muslims in Western UP were the cause of the rise in high crime; and this was aggravated when after the Muzaffarnagar riots of 2013, many more moved into Muslim majority towns and villages. The series of reports of Muslim men, all 'dreaded criminals', being shot by the UP police in large numbers, gives public credence to the communal stereotyping of Muslims as the main criminals of the area, and of the UP government under strongman Yogi Adityanath the only one with the resolve to abandon the alleged 'appeasement' of Muslims by earlier governments, and to come down hard on these 'criminal elements'. For the Muslims of the region there was already the fear of lynching. Today there is even a greater fear that they may be dubbed criminals and shot one dark night.
Our next halt in the pilgrimage of the Karwan was in Khurgaon village in district Shamli, at the home of an old man who lost his son to a mob in 2013. The old man, his face lined with suffering, was expecting the visit of the Karwan. And yet when we arrived, for a long time he was frightened to speak. We did not press him. But after a while, he wept as he spoke of the wounds of a father who did not know who killed his son, and despaired of any justice. His son Mohammad Salim, recently married, had gone out for work with a friend to neighbouring Haryana. News came, not from the police but from his companion, that a mob of around nine men had fallen upon their son. He was badly injured when they found him. They took him to a private hospital, but they could not save him. The police did not do a post-mortem on his body, and handed it over to them for his burial. Pressure built on the state administration, and more than a week later, the body of their boy was exhumed, and a post-mortem done. The words used by his heartbroken father was 'kabar phad diya' : his grave was torn open. He felt it was utterly inauspicious for the boy. The father consented to this only in the hope that justice would follow.
But despite their many efforts, they have not even been given a copy of the post-mortem report. 'I just want to know how my father died', the old man wept. Maine sabra kar li, he added. I have decided to endure. Endure what? The loss of a son to a violent mob, not knowing how this happened, and accepting that justice will never be done. We assured him that we would help him in his fight for justice, that he should not fall so deep in despair. He replied, if anyone could help him just see my son's post-mortem report, he would go to jannat.

---