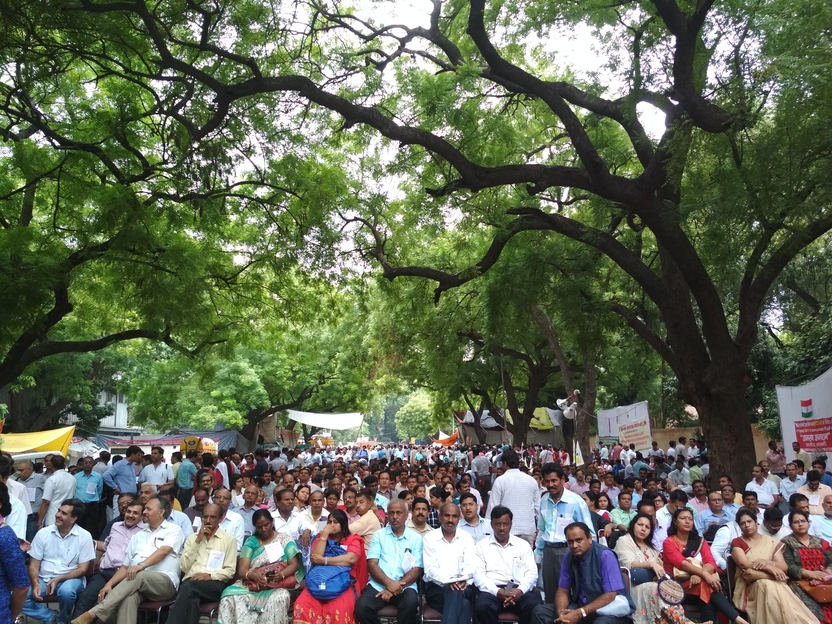 Thousands of college and university teachers from across country protested at Jantar Mantar against the government's apathy towards the teaching community on July 24.
They accused the government of ignoring the teaching community while giving revised pay scales and allowances."The government is apparently not interested in paying heed to our demands. All central government employees, except the teachers of universities and colleges, are getting revised pay scales and allowances. No incentive is being given to teachers for doing research. Those who handle major workload in majority of colleges in India are exploited. They do not have job security or get fixed salary," they alleged.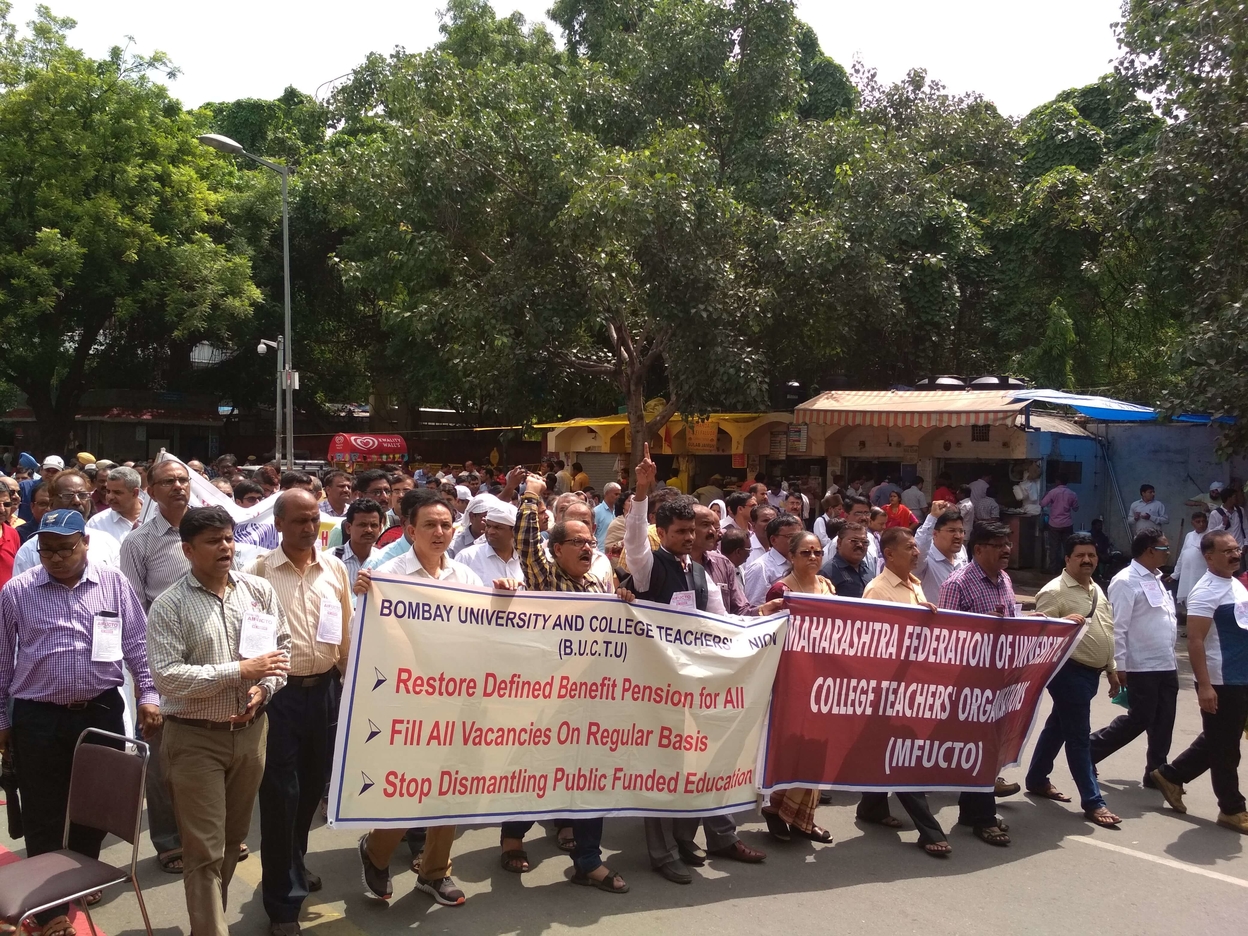 The protest was organised by All India Federation of University and College Teachers' Organisations (AIFUCTO), which demanded that such teachers be given permanent position and that service conditions be fixed for them. "These young teachers are the face of India's higher education in coming years and that they should be encouraged for pursuing research. By keeping their position uncertain, teaching as a career is made unattractive," they added.
The protest also reflected concerns over severe budget cuts in education. It indicates that the government is not bothered about educational upliftment of the country.
"We note with great horror the way writers, intellectuals and practitioners of art and culture have been threatened and stopped from expressing their opinion. School, university and college curriculums are being redrawn to suit the ideologies of the government. Science in India is facing the danger of being eclipsed by religious bigotry and propagation of non–scientific ideas," said AIFUCTO.
Addressing the agitating teachers, CPI National Secretary D Raja, who joined the protest in solidarity, said, "I have gone through your demands and they are genuine. But you all are well aware of the situation the country is facing. Education is being privatized and has been left at the disposal of corporates. It is unfortunate that the government is refusing to allocate even 6% of GDP for educational activities. In fact, you should demand more than 6%. It is nothing."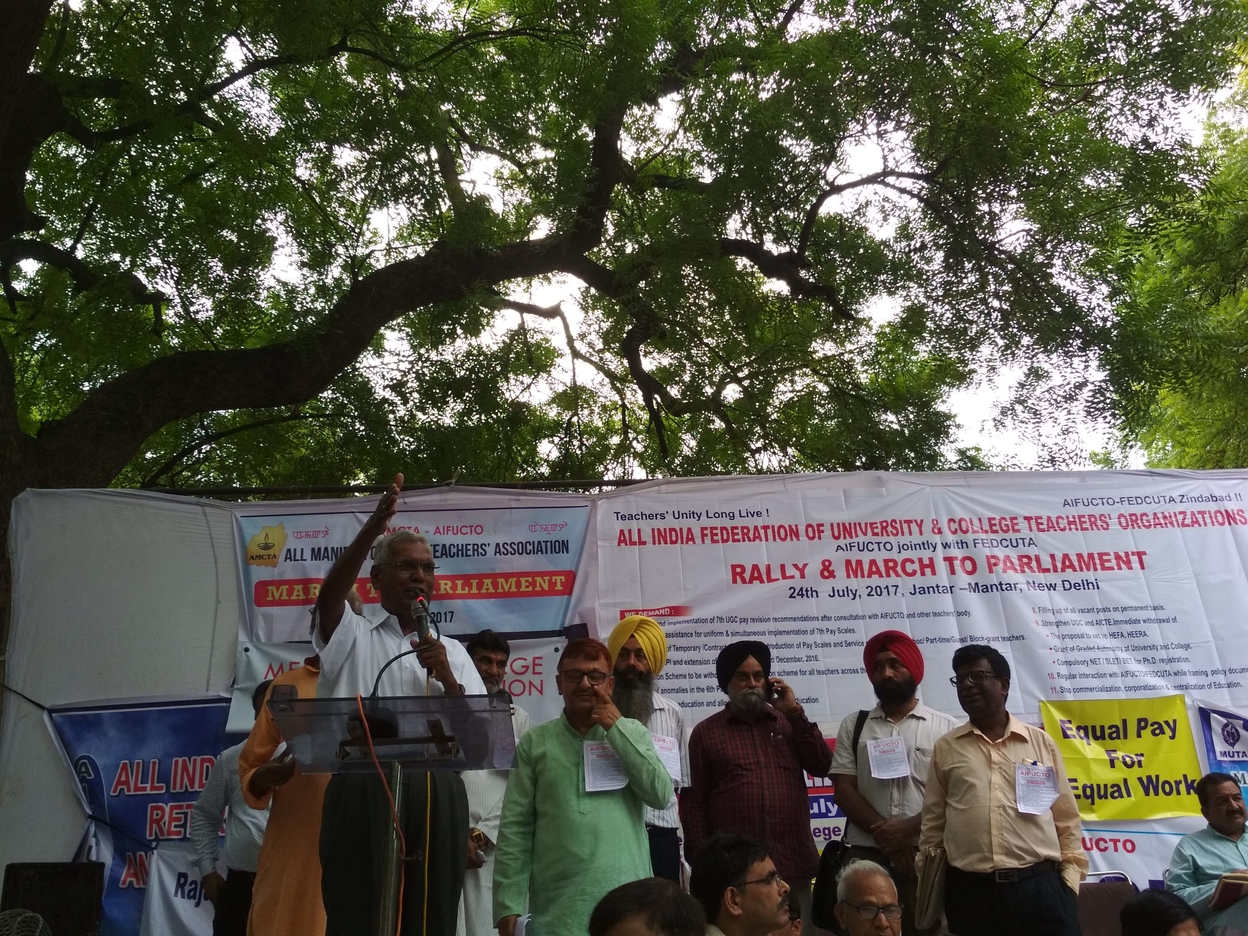 Keshav Bhatacharya, President, AIFUCTO says that the teachers will fight till the end. "Democratisation of education is one of our main demands. In the name of autonomy, only 'A' ranked colleges and universities will get autonomy. The new courses will be self-financed. The fee will inevitably rise and the economically challenged students will not have access to quality education."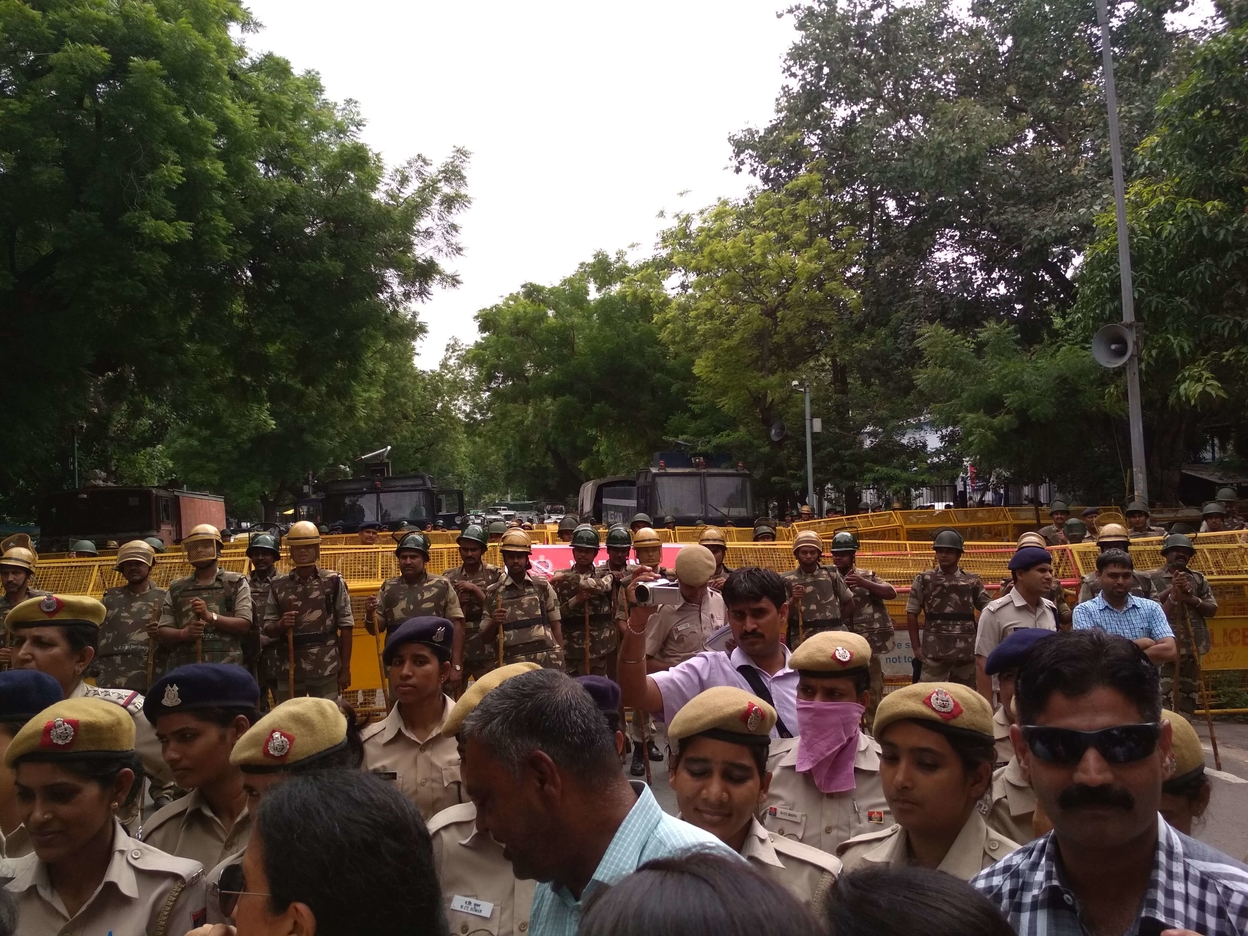 The agitating teachers wanted to march towards Parliament but were stopped by the police. But they continued raising slogans for fulfillment of the following demands:
Publication and implementation of 7th UGC pay revision recommendations after consultation with the AIFUCTO and other teachers' body.
100% financial assistance for uniform and simultaneous implementation of 7th pay scales.
Regularisation of temporary/contractual teachers; Introduction of Pay Scales and Service conditions for Ad-hoc/ Part-time/ Guest/ Block – grant teachers.
Scrapping of API and extension of dates of RC/ OC up to December, 2016.
New pension scheme to be withdrawn and implementation of old pension scheme for all teachers across the country.
Abolition of anomalies in the 6th Pay scale.
No budget cut on education and allocation of 6% of GDP on education.
Filling up all vacant posts on permanent basis.
Strengthen UGC and AICTE. Immediate withdrawal of
• the proposal to set up HEFA, HEERA.
•grant of graded autonomy of University and college.
•compulsory NET/ SLET/ BET for Ph.D. registration.
Regular interaction with AIFUCTO/ FEDCUTA while framing policy documents of education.
Stop commercialization, corporatization and centralization of education.
---