To commemorate International Working Women's Day, ICF kicks off a month-long series of interviews with a number of women we admire: teachers, journalists, musicians, artists, students, lawyers, startup employees — all young, established, or retired professionals in their fields — discussing gendered aspects of their work and working life.  We hope you like these heartfelt discussions.  Stay tuned for more to come!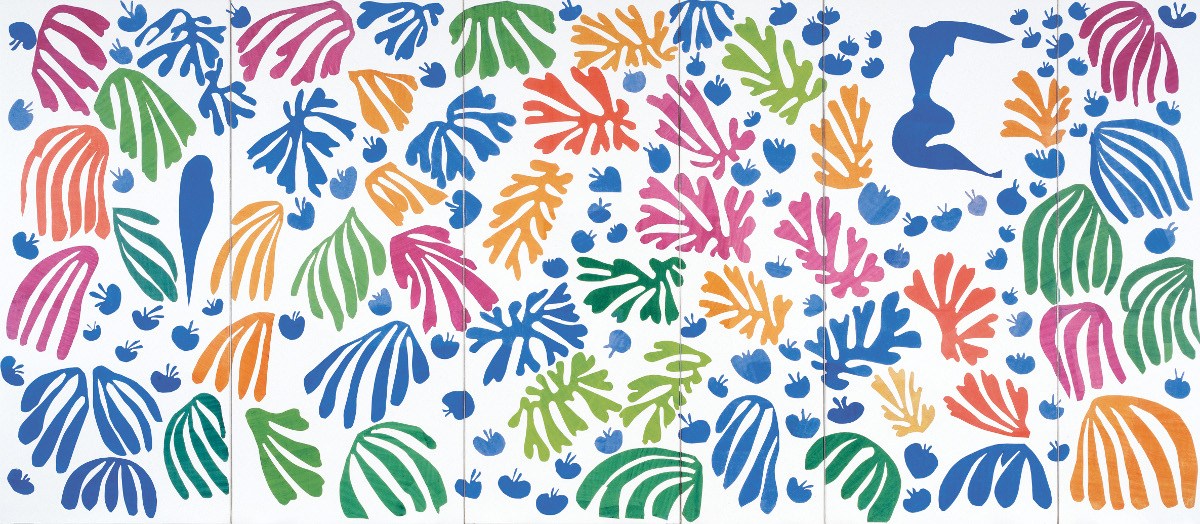 Henri Matisse, 'The Parakeet and the Mermaid', 1953 / Culturedarm
Gayeti Singh
Editor, The Citizen  |  Delhi
The primary function of a journalist is to tell the stories of the oppressed, and there is perhaps no group more oppressed than women. This is because women, in addition to their multiple other identities — dalit, muslim, adivasi, poor, daily wage earner, etc — have an added gendered minority identity. Political, economic or social developments that make the news have an added impact on women, who often bear the brunt of the repercussions. Take the example of the Muzaffarnagar riots: in addition to losing their family members and homes, women were drawn into the violence as rape was used as a tool to settle scores between communities — as it is in most conflict situations. Demonetisation has also had a specific impact on women: men have since exerted even more control over household finances, and the millions of women across the country who hide money from their husbands in a bid to exercise a tiny bit of financial independence have been brought back under complete control.
A frustrating aspect of all this is that women, despite being the largest minority group in the world, accounting for half the population, remain absent not just from decision-making bodies, but also from the public discourse that influences these processes. The mainstream media is a mouthpiece for the powerful, perpetuating the status quo; a significant aspect of this remains gendered. News reports rarely explore the impact of news developments on women, and when they do it is by viewing women as passive, not acting but acted-upon. So journalism by definition has a gendered aspect. Our work in the alternative media space centres on bringing that aspect back to the front page. I'm fortunate enough to work in an organisation led by women, with my two senior editors being among the country's first few professional women journalists.
The one major difference between women and men in my profession is demonstrated through the following question: How many women can you name who have been editors-in-chief of leading, mainstream newspapers?
Saba Hasan
Artist  |  Delhi, Moscow, Paris, New York
I have, all my working years, been at loggerheads with traditional notions of gendering in art. The first thing that comes to mind is how the big scale (literally) of a work, and the spectacle it creates, are considered to be strong, powerful and therefore always masculine. As a result, for a large part of their lives artists of all genders spend their time making huge sculptures or installations, resulting in ridiculously oversized pans or pots, merely to live up to that ideal of big is best.
What I have seen change, however, is the emerging recognition that art is not necessarily loud, overly dramatic, in-your-face work, but can possess a gendered aspect — until now perceived as feminine — of sensitivity, vulnerability, uncertainty. This change is recent but very significant for artists like me, who like to explore a lot more nuanced abstract and conceptual areas in our practice.
In art as much as any other field, a woman artist has to be a hundred times better than the average man to gain recognition. None of my choices was ever easily made. If I did not actively promote my work, I was looked at as just a housewife with art as a hobby; if I tried to break into the boys' club, then i was too pushy or exploiting my looks, and not allowing my work to speak for me! I am extremely disappointed with the art world, which I expected to be far more intelligent, understanding and egalitarian when it comes to gender, because there is no overt reason why gender should matter here. In fact, gender doesn't matter anywhere except when it comes to one's sexuality, and even there one can change one's mind or desires once in a while.
My advice is to ignore tradition regarding gender, and just work and create as if nothing in the world that hurts or divides us matters, and only what impassions our dignity as humans actually exists.
Samina
Financial manager  |  New York, Lahore
My working role is related to finance, which is generally a male-dominated career path, but I have been able to move up fairly quickly within my group. And I've had the good fortune to see the number of women within my group grow significantly over the last five years. 45% of the members of my group are women, which is really a staggering statistic. I will note, however, that the proportion of women in the higher management positions is lower, dropping to about 25% at the manager/ director-level roles. As our group matures, I imagine we'll need to have better parental leave policies and better policies to accommodate working parents. But I can't really speak to those since I have not been impacted.
Usha Kumar
Teacher | Delhi, Hyderabad
Years of teaching in co-ed schools in Delhi and Hyderabad from the 1970s to the 90s gave me the opportunity to notice gradual changes among my fellow staff members. Initially the lady members were relatively few, and were happy with the system. The men appeared authoritative and powerful. Gradually, things began to change. The women not only increased in number, but became a lot more confident, assertive and successful, competing now with their male colleagues. Their attitude changed because of good education and equal opportunities. However, they also became more secretive and competitive amongst themselves. Although as successful as the men, they seemed to lose their soft approach towards the children, unlike before, and even the students' parents began to feel hesitant about meeting women teachers, finding the men more approachable.
Women cannot remain soft and be as successful as men, because of their household duties which they cannot help unless they remain unmarried, however much they may try to keep up appearances. (I will mention here too that unmarried women also have it harder, personally and professionally, than their male counterparts.) Women are biologically different: they procreate. And if, even today, only six months' to a year's maternity leave is provided… In such a system, they may not always be as successful as their male counterparts. Women are justified in being ambitious, and become successful if they have a good education and exposure to the world. But they have to work harder to achieve the same success as men, because of biological and social issues.
Women help their families instinctively. In my experience, those women who succeeded had supportive, undemanding families at home. I salute these successful women. Amen.
Jyoti Bhalla
Teacher | Bombay, Lagos, Delhi
For the last twenty years I have been dealing with pre-school children aged 2 to 5 years. Most of my experience relates to this age group. Between 1973 and 1981, I taught science to Classes V-VII at the Springdales School, Delhi, for five years and at Avabhai Petit in Mumbai for three: I have also included this experience in my response.
When I think of gender issues in teaching, these are the main points that come to mind. When I started teaching, all the junior classes were taught by women and the senior classes by men. This has changed; now women teach senior classes also and men also teach the junior ones. This is a positive change, it helps the women teachers be more motivated with more responsibility. Secondly, at my playschool all my nannies were women. Their job was to help the children eat their tiffin, help them in the bathroom and to maintain discipline. I would not be comfortable with a man doing this job. Third, when I myself was young, girls had two main career choices, teaching or medicine. So when I started teaching there were already many more women at work than in other jobs. Now things are better, and women are also doing other jobs which earlier only men would do. Even when I started out in 1973, my principals and vice principals were women. So even then society was comfortable with women being leaders in education. Now we hear of women CEOs in other fields and that is good.
When I think of other problems with teachers today, first, the quality of teachers has gone down. This is because people only think of teaching when they have no other option. So teachers are under qualified and lack proper motivation. Maybe the reason is that teachers' salaries are very low. Even secretaries or administrators in private companies earn more than them. Somehow, teachers need to be paid more. Parents would then encourage their children to enter this field, if they have a teaching bent of mind. Another issue I find frustrating is the way teachers in government schools compel their students to attend their own private coaching classes. Our maid Meera's daughter was weak at maths and the teacher would keep failing her and her friends in class tests. He would purposely deny her partial marks for methodology or getting the answer, saying she had copied her answers from others. After some months, he finally told Meera that he would not allow the girl to sit for the Class X board exams, because he though she would fail and the school would have a poor result. Finally, she had to go for the coaching classes. This is a change, since in my time teachers would hold coaching classes for very weak students, but inside the school itself, and with no extra fee. There should be some law to stop government school teachers from conducting private coaching classes.
Finally, my advice to anyone thinking of becoming a teacher is: do it if you love it. If you are happy helping children learn, and get excited by being a role model and a guide, only then should you enter teaching.
Megha Patnaik
PhD student, Economics  |  Delhi,  Palo Alto
My academic work is in the area of finance and economics. It is stark and clear that in the area of business, men are at the forefront and those in positions of power. Whether in companies, as the heads of banks or government regulatory bodies, or in any financial newspaper: look and the leadership is almost entirely men. With a few notable exceptions, men control the money. The professional bias I often face is for working on quantitative topics with data- and computing-intensive methods. The immediate perception will be that I am most likely working on qualitative research, or focusing on areas which can be considered "soft". Working in areas related to banking and finance, with quantitative methods and large datasets is perceived as unusual. I took some time to understand the bias was about gender, and found this very surprising. I've come to realise that doing work equal to that produced by men in the field is not good enough – one also has to constantly work to remove this bias, and pave the way for others in future.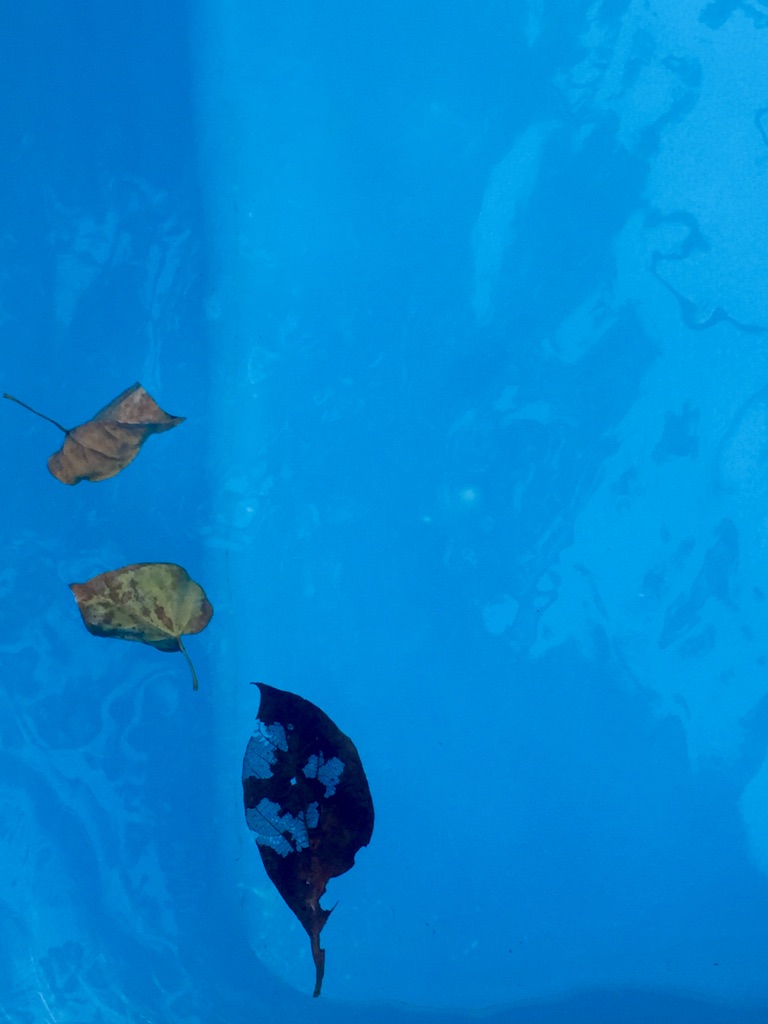 Saba Hasan, Untitled, 2017
The title for this piece borrows from "Feeling Good", written by Anthony Newley and Leslie Bricusse, and famously recorded by Nina Simone.
---
An ICF series of interviews begun on International Working Women's Day:
PART 1

  Baby Halder 

PART 2

  Sumana Chandrashekar, Vidushi Sukkanya Ramgopal, Soni Sori, Essar Batool, Nayantara Sahgal, Abha Dev Habib 

PART 3

  Gayeti Singh, Saba Hasan, Samina, Usha Kumar, Jyoti Bhalla, Megha Patnaik 

PART 4

  Francine Kay, Reena Devi Harnot, Nargis Vasundhara 

PART 5

  Anamika, Prerna Shrimali, Kusum Ansal, Mrinal Pande 

PART 6

  Maya Ghosh 

PART 7

  Lara Bhalla, Arundhathi Subramaniam, Neha Kumar, Madhur Kumar, Shweta Jain 

PART 8

  Mridula Koshy 

PART 9

  Shoili Kanungo, Sumana Chandrashekar, Aparna Wahi, Nandita 

PART 10

  Mirai Chatterjee, Rolee Srinath, Saba Sharma, Radhika, Shaminaj Khan 

PART 11

  Dalip Kaur Tiwana 

PART 12

  Shashi Deshpande