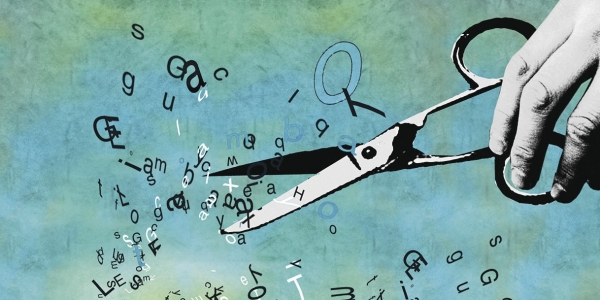 Michael Morgenstern / via Chronicle.com
On Tuesday, 5th July, 2016 the Madras High Court quashed the criminal case against Tamil writer Perumal Murugan. The writer, a resident of Tiruchengode town, faced the ire of local organisations for portraying the town and its customs in a bad light in his book Madhorubagan. The problems for the writer had started in 2015 after the English translation of the book, titled One Part Woman, was published.
In addition to laying down certain guidelines for such cases that impinge on the freedom of expression, the judgement found that:
"There is no necessity warranting action against any publication of the Tamil novel "Madhorubagan" or its English translation by name "One Part Woman", as sought for by the opponents of the novel and therefore, W.P. No.20372 of 2015 stands dismissed.
"There can also be no possible direction for any police action against the author and/or the publisher, or for any case to be registered or proceeded further, in view of what we have discussed and therefore, Crl. O.P. Nos.7086 and 7153 of 2015 also stand dismissed.
"Insofar as the areas of concern expressed by us in the guidelines enumerated hereinabove are concerned, they should be adhered to and circulated by the State Government for the benefit of the Police and State Authorities, and the Expert Body as directed, should be constituted with independent experts from different fields after proper consultations, within a period of three months of the receipt of the order."
The full text of the judgement is below:
Also see our interview earlier this year with Perumal Murugan's publisher, Kannan Sundaram.