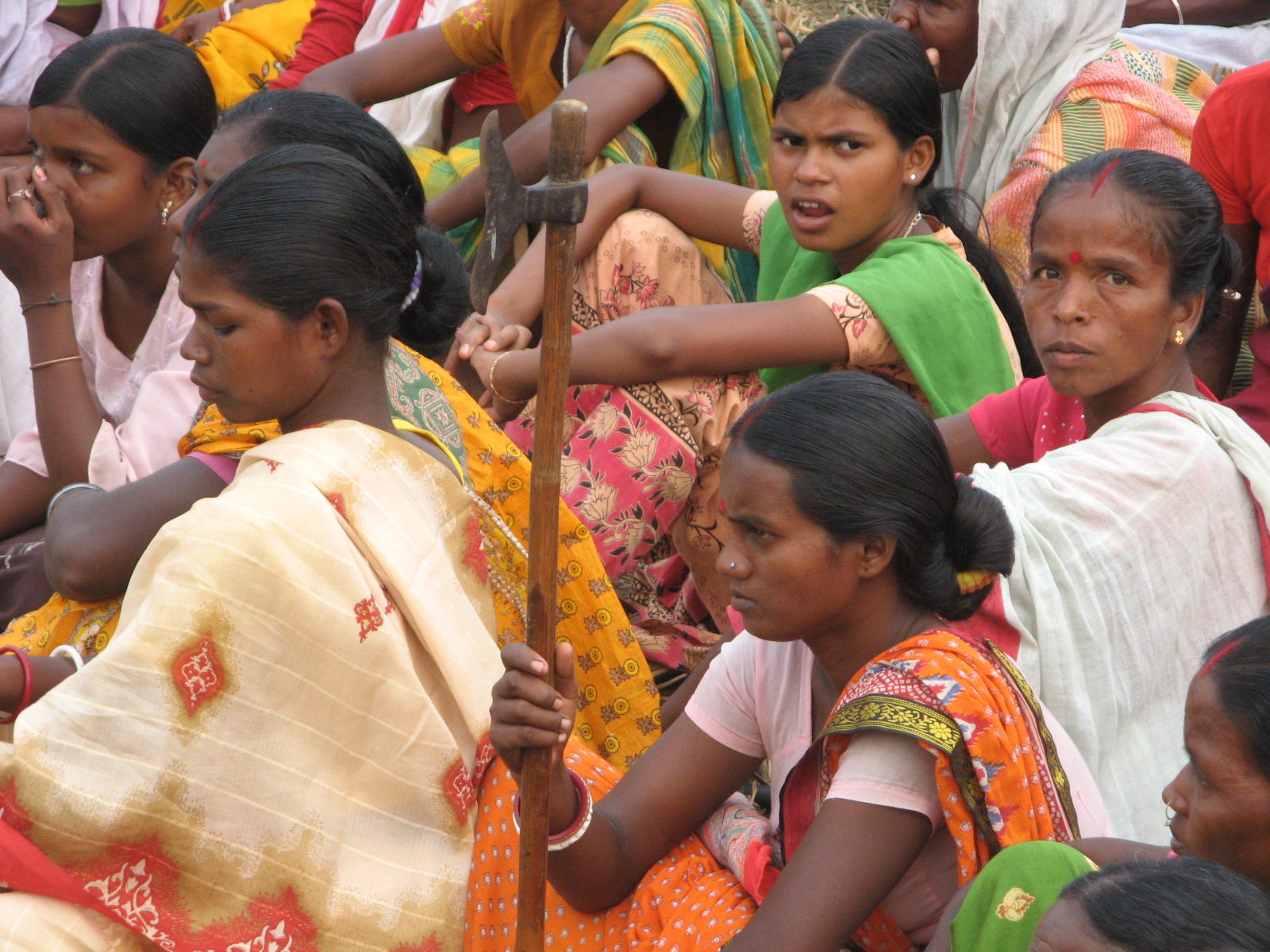 Lalgarh / Wikimedia Commons
June 19, 2016
The award winning writer, Hansda Sowvendra Shekhar, has given us insights into the conditions of Adivasi life, both as a medical officer posted at the additional public health centre in Beldanga block of Pakur district in Jharkhand, and as a questioning, truth-telling creative writer.
We are distressed to hear from the media that the Jharkhand government has issued a notice to Hansda Sowvendra Shekhar "seeking an explanation on whether his article on the state's domicile policy, written for the Indian Express, amounted to violation of service rules". Titled "The Adivasi will not dance", the piece written by Shekhar appeared on May 14, 2016 and took a critical look at the domicile policy announced by the ruling BJP–led government in Jharkhand on April 7, 2016.
We are already reeling under the brutalisation of Adivasis in Chattisgarh. Are we now to countenance more insidious forms of hounding those who question policy?
We firmly believe that every writer, indeed every citizen, has the right to question Indian realities, whether they are matters of policy, atrocities against sections of the citizenry, or the deprived day-to-day lives of the Indian people.  We call on all writers, and all Indian citizens of conscience, to condemn this attempt to silence Hansda Sowvendra Shekhar, and join him in saying, "Yes, the Adivasi will no longer dance to the tunes of a government that crushes questions."
Romila Thapar
K. Satchidanandan
Githa Hariharan
Ashok Vajpeyi
Adil Jussawalla
Amit Chaudhri
Samik Bandyopadhyay
Bama
Ganesh Devy
P. Sivakami
Keki Daruwalla
Ranjit Hoskote
Damodar Mauzo
Gulammohammed Sheikh
Vivan Sundaram
Prabhat Patnaik
Geeta Kapur
Chaman Lal
Indira Jaising
Shashi Deshpande
T.M. Krishna
Orijit Sen
Rita Kothari
Jayati Ghosh
Anand Patwardhan
Nandita Das
Maria Couto
Tabish Khair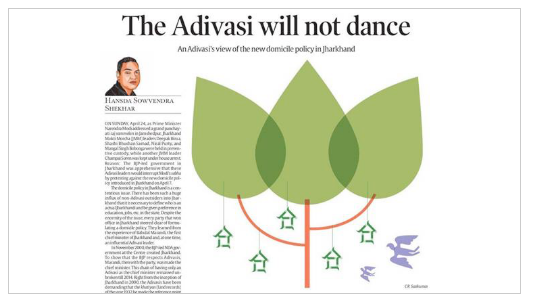 Read Hansda Sowvendra Shekhar's article
in the Indian Express here.
An extract from his story, "The Adivasi Will Not Dance", from the collection with the same title (Speaking Tiger, Delhi, 2015, pp. 169-70), reviewed here:

They pinned me to the ground. They did not let me speak, they did not let me protest, they did not even let me raise my head and look at my fellow musicians and dancers as they were being beaten up by the police. All I could hear were their cries for mercy. I felt sorry for them. I had failed them. Because what I did, I did on my own. Yet, did I have a choice? Had I only spoken to them about my plan, I am sure they would have stood by me. For they too suffer, the same as I. They would have stood by me, they would have spoken with me and, together, our voices would have rung out loud. They would have travelled out of our SanthalPargana, out of our Jharkhand, all the way to Dilli and all of Bharat-disom; the world itself would have come to know of our suffering. Then, perhaps, something would have been done for us…

I only said, "We Adivasis will not dance anymore" – what is wrong with that? We are like toys – someone presses our "ON" button, or turns a key in our backsides, and we Santhals start beating rhythms on our tamak and tumdak, or start blowing tunes on our tiriyo while someone snatches away our very dancing grounds. Tell me, am I wrong?
© Hansda Sowvendra Shekhar