कहाँ तो तय था चिराग़ाँ हर एक घर के लिए
– दुष्यंत कुमार
कहाँ तो तय था चिराग़ाँ हर एक घर के लिए
कहाँ चिराग़ मयस्सर नहीं शहर के लिए
यहाँ दरख़तों के साये में धूप लगती है
चलो यहाँ से चलें और उम्र भर के लिए
न हो कमीज़ तो पाँओं से पेट ढँक लेंगे
ये लोग कितने मुनासिब हैं इस सफ़र के लिए
ख़ुदा नहीं न सही आदमी का ख़्वाब सही
कोई हसीन नज़ारा तो है नज़र के लिए
वो मुतमइन हैं कि पत्थर पिघल नहीं सकता
मैं बेक़रार हूँ आवाज़ में असर के लिए
तेरा निज़ाम है सिल दे ज़ुबान शायर की
ये एहतियात ज़रूरी है इस बहर के लिए
जिएँ तो अपने बग़ीचे में गुलमोहर के तले
मरें तो ग़ैर की गलियों में गुलमोहर के लिए
Poem courtesy: Hindi-Kavita.com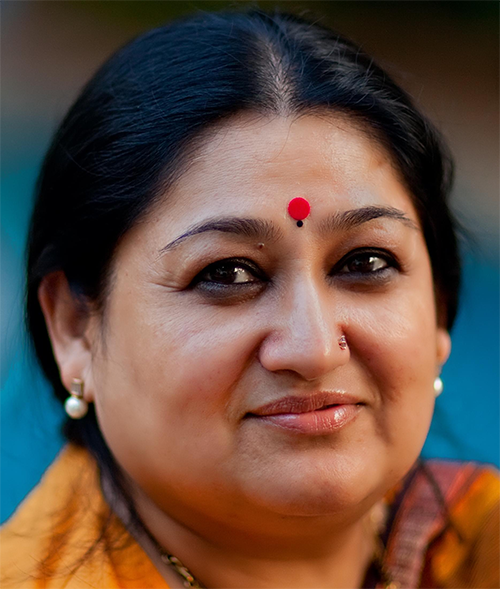 Shubha Mudgal| Photo courtesy: Rajan Parrikar
Shubha Mudgal writes, "Written by the eminent poet Dushyant Kumar (1933-1975), the ghazal "kahaan to tai thaa charaghaan har ek ghar ke liye" continues to inspire readers decades after it was written… This ghazal is said to have been written in response to the state of Emergency imposed by then Prime Minister Indira Gandhi in June 1975. However, the poet's words ring true in current times too! Which is why we decided to sing "about the dark times", in dark times.
---
This ghazal was recorded with kind permission from Rajeshwari Dushyant Kumar and Shri Alok Tyagi.
Composition and voice: Shubha Mudgal
Tabla: Aneesh Pradhan.
Harmonium: Sudhir Nayak
Sarangi: Murad Ali
Recorded at Studio Fuzz, New Delhi and Dawn Infotainment, Pune.
Mixed and mastered by Nitin Joshi.
© All rights for lyrics: Smt. Rajeshwari Dushyant Kumar.
© All rights for music composition and sound recording excluding lyrics: Shubha Mudgal.