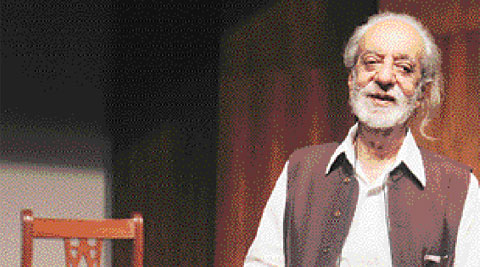 October 10, 2015
Dear Dr. Viswanath Prasad Tiwari,
I write as a person who was honoured to receive the Sahitya Akademi Award for 2014.
The murder of writers M.M. Kalburgi, Narendra Dabholkar and Govind Pansare and the unacceptable censoring of many other writers by violently intolerant groups must be condemned.
I urge the Sahitya Akademi to issue a statement condemning this state of affairs.
Perhaps a resolution to do so could be reached at the meeting of the executive committee in December. Better still, couldn't an emergency meeting be called to pass such a resolution much earlier than December? I understand the Sahitya Akademi operates under certain constraints but I believe this is the time for it to boldly state that it unequivocally supports the rights of this nation's writers and condemns the violence used to suppress or destroy those rights.
With the greatest of respect for your position, I urge you to consider the matter.
Yours truly,
Adil Jussawalla
Mumbai