In 1979, Mridula Garg published the Hindi novel Chittacobra, which depicts a passionate love affair between an Indian woman and a Scottish gypsy missionary. The book was controversial and considered obscene, leading to the author's arrest. However, the controversy also brought the novel to the attention of many readers, and it has since become a celebrated work of contemporary Hindi literature. Mridula Garg has now translated the book, known for its bold literary style and exploration of love and desire.
The following are excerpts from the book.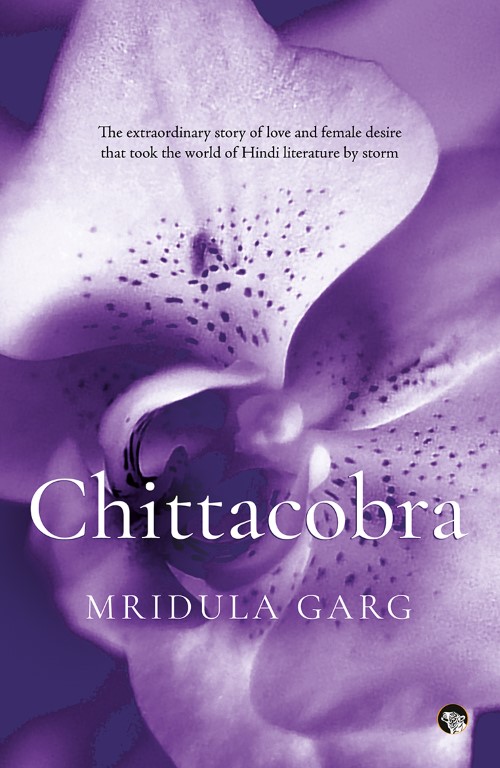 So this is how one spent the last day of one's life.
The water of the swimming pool lay still, without life or motion. Yet one could easily mistake it for a large lake, rippling with a myriad waves in the dark of the night.
I knew what was not, was not. Illusion could not change reality. Nor could wanting, longing, yearning or silent wailing fit to break the heart.
All of them were at the bottle. The moment of scrutiny was over. Some were satisfied with the result, proud and thrilled. Others were happy that it was all over. Good or bad, it was done with. In any case, they were ready to celebrate it with a drink and more. A few more moments of fun and frolic before returning to the dreary routine. One small detour and back to the old road. Straight and narrow.
For me alone, the trial was not over. My life had refused to return to normal. Like a wild horse, it had reared up at the pull of the rein and dug its hooves in. It was not prepared to turn back but there was no road ahead, it could take.
I was dancing with him. No, I was with him. In the circle of his arms. My feet did not touch the ground. I was floating in the air, held aloft by his arms. I had a single gin.
I did not know it could be that potent!
His arms were strong and muscular. They bore my weight lightly. I was happy to give up the support of the earth to let him prop me up. His feet moved like a dancer's, keeping time with the music's rapid tempo. I could hear the beat, but I did not know the steps to match it, nor the name of the dance. My feet followed his without will or design. Did I have feet? I was flying; only he was treading the ground.
I was incapable of doing anything of my own volition. It was, after all, the last day of my life. I was conscious of only one thing as in a trance I danced in his arms in my nineteenth-century French ballgown. I knew that though I might have managed to live until that evening in the twentieth century, it was now definitely the last night of my life.
What made me think so? Was I drunk? That is what people would have said. No one would have believed that I had had a single gin, that too under duress, when they were toasting the French Countess. How was it that nothing had happened to them with all their drinking while I was blown to the last outpost of my life's journey after a single drink?
[…]
Epilogue
You who wanted to travel with me…
Look there in front of you. See the road turn the other way? Take that turn. Do not miss this opportunity. There is no exit after this. You would have to turn back. That would not feel nice, would it? No one wants to turn back in the midst of a journey.
See how curvaceous the turn is. It goes on to meet the Highway. Take it. Travel on the wide roads. May your journey be a joyous one!
You should leave now. To stay is to risk capture. Whoever lingers on this road ends up a vagabond, cursed to tramp forever. For this voyage has no end. You cannot see it right now but there is a solid wall blocking the way a little ahead. You have two options: bash your head on it or turn back.
Go forward and turn back…forward and back…aimless, unattached, in the unending wilderness of shoonya; walk and turn back…no prospect of rest…it is always high noon on this road.
A couple of trees that grew here have shrivelled. The glare of the sun is so intense it befuddles the vision. You can no longer see your whereabouts. One has to wander alone on this road…always. 
Here…do what I tell you. Put your feet firmly on that turn of the road. If you continue with me, your persona will cease to exist. You are no longer visible to me. How can you be? I have no present, nor future. You did not exist in my past. I was alive only then, yesterday. I am not alive today but my yesterday is…he is not…but it is…
…what if I plant trees on this road… I might not have a future, which others do…
It is time for you to go. As for me, I have a job. I must plant trees along both sides of this desolate road, a tree for every moment shared, so that each moment will be enshrined in a tree. Come back after some years. This will be a road soft with the shade of trees.
You may sit in the shade of a tree if you wish and remember my story.
I have a request though. Please come only when this rambling journey of mine have come to an end…