In India more than 2,600,000 dry toilets have been reported, and the people who clean these dry toilets are mostly women who belong to a sub caste of the Dalit community, and have been doing this work for generations.
Paradoxically, the law prohibits this practice of 'manual scavenging' as it is officially called, and has made provisions for the rehabilitation of people who are currently engaged in this task. But the practice still continues.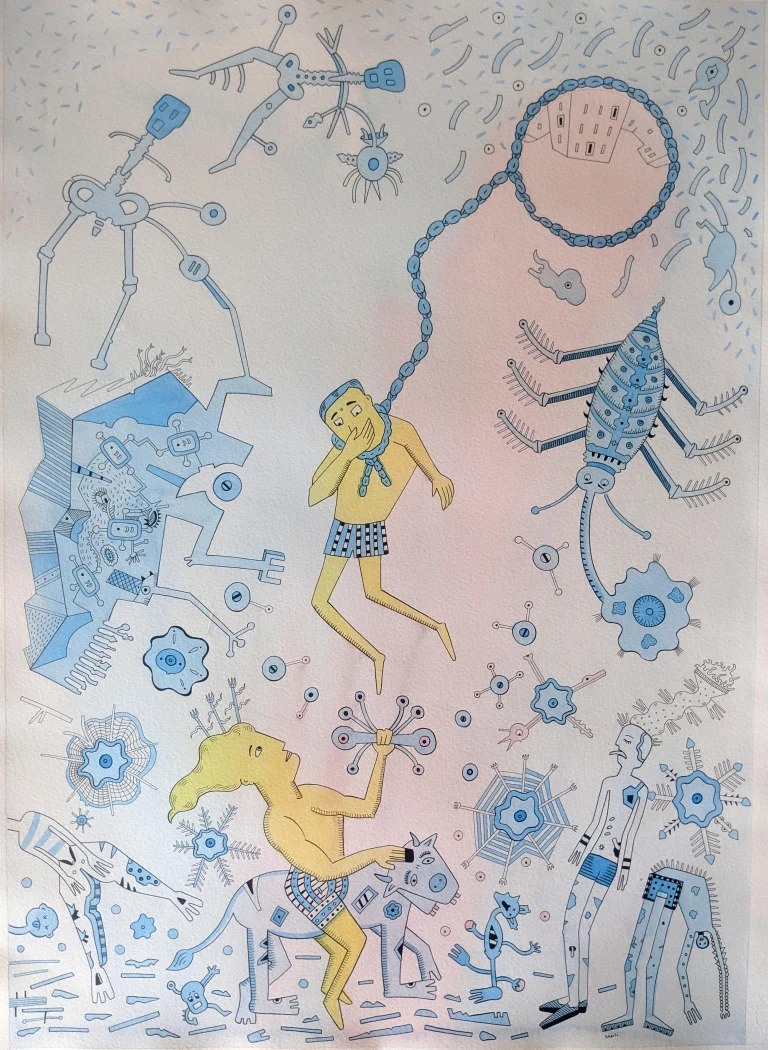 This was among the drawings that responded to the ghastly situation of manual scavengers, and were exhibited in
Fumetto Festival 2019
in Lucerne, as part of the group show,
Mytholithics: Graphic Art from India.
© Shoili Kanungo Reproduced with permission from the artist.