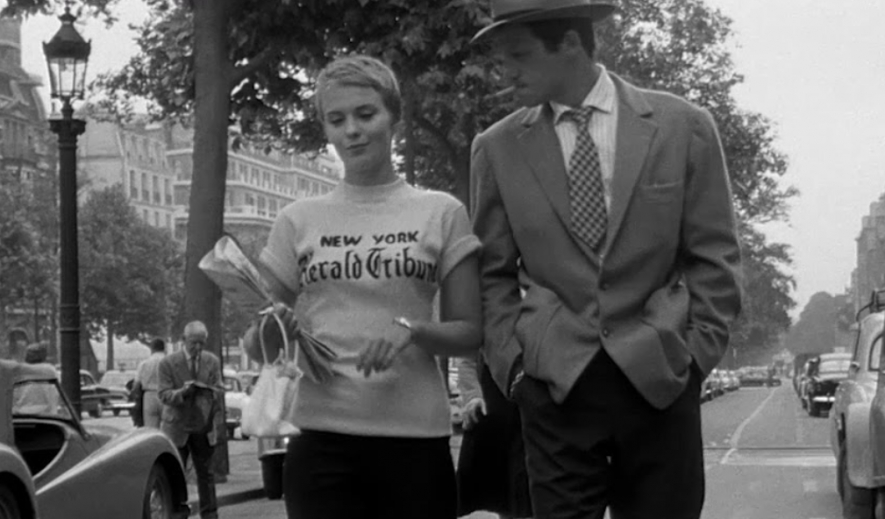 Jean-Luc Godard, who swept cinema like a tsunami with his brilliant jump-cuts, off beat dialogues, radical digressions, iconoclasm and the rejection of traditional filmmaking, died on Tuesday at 91, French newspaper Libération reported.
An icon of the influential French New Wave, or La Nouvelle Vague, the French-Swiss director inspired a generation of Hollywood filmmakers, including Martin Scorsese, Francis Ford Coppola, Brian De Palma and Quentin Tarantino, in the 70s after exploding onto the cinema with his ground-breaking debut Breathless (À bout de souffle) in 1960, which won the Silver Bear at the Berlin Film Festival.
Godard's creative freedom, characterised by iconoclasm, new approaches to editing, visual style and narrative and portrayal of social and political upheavals, guided the French New Wave. His other movies like Contempt, Band of Outsiders and Pierrot le Fou triggered a renaissance in Hollywood in the 70s in the form of movies like Bonnie and Clyde and Easy Rider.
A perfect example of cinematic modernism that shattered conventional filmmaking and transformed existentialism into art by portraying the reality of life, Breathless, starring Jean Seberg and Jean-Paul Belmondo, revolutionised filmmaking with its out-of-the-box direction on the streets of Paris—for example, continuous interrupting riffing on the crime caper as it progressed.
Unfazed by criticism, the trailblazing director, who directed around 70 movies, documentaries, short films and works for television in a career spanning more than 50 years and received an honorary Oscar in 2010, once said: "I prefer to work when there are people against whom I have to struggle."
A rebel and iconoclast by nature, Godard refused to attend the Academy Awards ceremony. "I don't have a visa for the US and I don't want to apply for one. And I don't want to fly for that long. If the Academy likes to do it, let them do it. But I think it's strange. I asked myself: Which of my films have they seen? Do they actually know my films? The award is called The Governor's Award. Does this mean that [Arnold] Schwarzenegger gives me the award?" he told a journalist.
During his stint as a director, the provocateur jumped from style to another: initial ventures paid pop-art homages to Hollywood movies, the later ones in 60s and 70s were openly political, he experimented with fragmented narratives in the late 70s and 80s and made autobiographical and historical montages in the 90s.
After the success of Breathless, the enfant terrible of cinema continued with his experimental streak. For example, Contempt is a sad, self-reflexive commentary on commercial moviemaking, sci-fi/noir Alphaville examines dehumanisation and spiritual desolation and Weekend shows the moral decay in society and the privileges of the upper class.
Even when Godard returned to traditional storytelling with Every Man for Himself in 1980, he received very good reviews despite incorporating slow motions to portray the emotional state of the protagonists. But he refused to term the movie as a comeback. "For me, it's not a return but an approach. Maybe in two or 10 years, I will reach the point of making a real feature—which I have never done," he told The New York Times.
Despite being critical of the Vietnam War, consumerism and then-French President Charles de Gaulle, Godard's movies were not dull but extremely youthful, vibrant and brilliant.
Godard remained a controversial figure and cinematic innovator even post 2000 with Film Socialisme (2010) and Goodbye to Language (2014), which experimented with 3D, camera-phone footage and subtitles. Those movies won the Jury Prize and a Special Palme d'Or, respectively, at the Cannes Film Festival.
Godard's most famous line was during a voiceover in his second feature film Le Petit Soldat (1960): "Photography is truth. And the cinema is truth 24 times per second."