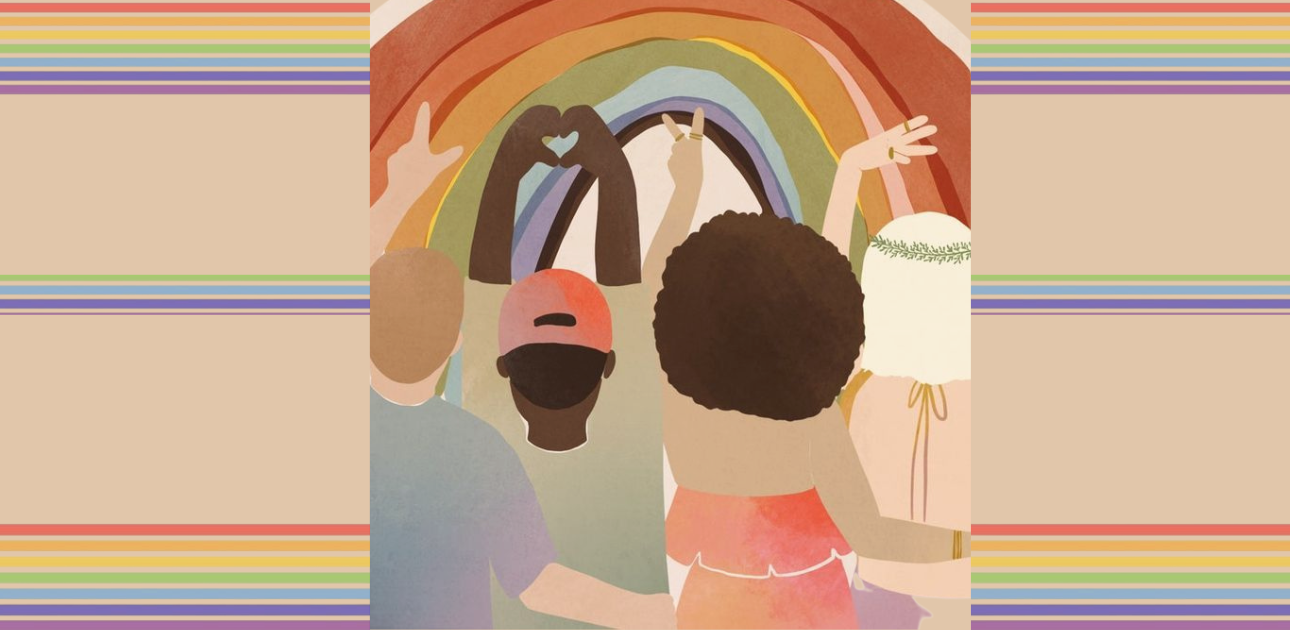 It was December 2017; a person I was dating then kissed me at a traffic signal in his car. I blushed, but immediately heard the sound I had dreaded. A knock on the window, and a policeman asked us to get out. He told us he would call our parents and was, amongst other things, arresting us under Section 377 of the Indian Penal Code.
Having gone through a fair bit of law school then, I knew that it carried imprisonment for life or ten years of either description or with a fine. I had no idea what to do. I froze. After much cajoling, and the person I was with paying a hefty bribe, he let us go.
As I write about that incident today, my hands quiver, and my throat goes dry.
As a queer person who is a lawyer, this piece is animated by lucid rage at having almost been arrested for merely loving, and abiding disgruntlement with the Supreme Court for its judgment in Suresh Kumar Koushal & Anr. versus Naz Foundation & Ors. (2013), which recriminalized homosexuality after the Delhi High Court, in Naz Foundation versus Govt. of NCT of Delhi (2009), had decriminalised it. For me, as it is for other queer persons, the legal history of section 377 is personal, and the personal is legal.
As much as this article is about celebrating the four years of decriminalisation after Navtej Singh Johar & Ors. versus Union of India (2018), it also is a remembrance of a decade's worth of legal struggles by sex workers, transgender persons, Dalit, Bahujan, and Adivasi persons, and the grassroots workers who campaigned for HIV/AIDS awareness programmes, who led the fight against section 377 since the 1990s, and who find themselves erased in the sanitised versions of our memory museums. As legal historian Prof. Rohit De puts it while talking about the universal adult franchise in his book 'A People's Constitution' (2018), "this process was led by some of India's most marginalised citizens rather than buy elite politicians and judges." I do not want to take away from the enormity of Navtej Singh Johar, but acknowledge that it was the first step in our broader struggles for achieving truly equal citizenship.
Also read: Censorship, Section 377 ruling and the rise in right-wing assault
Miniscule minorities
As soon as a division bench of the Delhi High Court comprising then Chief Justice A.P. Shah and Justice Dr. S. Muralidhar decriminalised homosexuality in Naz Foundation, 14 parties rushed to courts opposing the decision, including Suresh Kumar Koshal, who argued that, among other things, it would hinder national security because defence forces will start having sexual intercourse.
A perusal of the parties will tell us that opposition to queerness makes for strange bedfellows — it included organisations that could hardly agree with each other on much else: the All India Muslim Personal Law Board, the Apostolic Churches Alliance, and people from the Hindu Right such as former Bharatiya Janta Party Parliamentarian B.P. Singhal and astrologer Suresh Kumar Koshal. The latter's petition would enter the cause list as the main petition and make him infamous for eternity.
In December 2013, a Supreme Court division bench of Justices G.S. Singhvi and S.J. Mukhopadhaya reversed the Delhi high court's 2009 judgment stating that criminalising homosexuality was "unconstitutional". Holding that section 377 was not unconstitutional, the Supreme Court held that it "overlooked that a minuscule fraction of the country's population constitutes lesbians, gays, bisexuals or transgenders and in last more than 150 years, less than 200 persons have been prosecuted for committing an offence under Section 377."
The proceedings were beyond absurd and included one of the judges asking the lawyers if they had ever known a homosexual person. While doing that, the court held that the LGBTQIA+ community, being a minuscule minority, did not deserve fundamental rights and the protection of the Constitution. In acknowledging mere prosecution, it failed to acknowledge the persecution of the queer community — in police stations, in government offices, in their biological families, and their social groups. Being a minuscule minority, they deserved to be shunned, was what was essentially held.
Petitions were filed against this judgement, and a constitution bench headed by the then incumbent Chief Justice of India, Justice Dipak Misra, was constituted to hear the petitions.
Also read: Section 377, 3 years on: Walking down the aisle of history
A watershed movement
The decision in Suresh Kumar Koushal was bound to go, sooner rather than later. The Supreme Court's Puttaswamy judgement of 2017, which upheld the right to privacy, was the final nail in the coffin of Suresh Kumar Koushal. Justice Dr. D.Y. Chandrachud's opinion therein explicitly held that matters of sexual orientation and gender identity were part of the right to privacy, and thus protected under Articles 19 and 21 of the Constitution.
All five judges on the bench – Justices Dipak Misra, A.M. Khanwilkar, Indu Malhotra, R.F. Nariman, and Chandrachud – unanimously held that section 377 did not withstand the test of constitutional scrutiny. It held that S. 377 could not be used to deny even a 'minuscule minority' their right to privacy. Any sexual act between consenting adults did not attract an offence under section 377. It was held that naturalness could not be used to determine the legality of an act, and public morality should be trumped by constitutional morality.
Much has been written about the judgement by people of far more erudition than I, and I will not belabour you into reading it or reinvent the wheel. I do, however, want to draw attention to two issues which I think merit some discussion to understand not just how we go from here, but also where we go from Navtej Singh Johar.
In his concurring opinion, Justice Nariman also issued directions to the government, including some that asked it to carry out sensitisation programmes. To my knowledge, this has not been done so far.
The second is Justice Malhotra's opinion, which caught attention because it said: "History owed an apology to the members of the LGBT community and their families for the delay in providing redressal for the ignominy…" Such a statement obfuscated the Supreme Court's role in inflicting violence upon queer persons when it recriminalized homosexuality in Suresh Kumar Koushal.
Indeed, as writer, researcher and academic Vqueeram Aditya Sahai, and lawyer and academic Akhil Kang have noted, a much less talked-about facet was also the fact that the conversation in Navtej Singh Johar, if one peruses the transcripts of the case, had already moved beyond decriminalisation, which the lawyers were arguing, to marriage. Which brings me to my next point around marriage, and what does it mean for the queer rights movement to be singularly focused on the issue of same-sex marriage?
Petitions were filed recently at the Delhi High Court, seeking the legalisation of same-sex marriage. A petition filed by researcher and journalist Abhijit Iyer-Mitra seeks recognition of such marriage under the Hindu Marriage Act, since it talks about marriage between "any two Hindus". Another petition by couple Vaibhav Jain and Prayag Mehta argues for the right to get their marriage, solemnised outside India, registered in India under the Foreign Marriage Act.
Also read: Same-sex marriage in India: why are Indian courts taking so long?
All petitions argue that non-recognition of queer marriage is violative of Articles 14, 19 and 21 of the Constitution, and that the discrimination between heterosexual and homosexual relationships is also violative of India's international legal obligations under, among others, the Universal Declaration of Human Rights, the International Covenant on Economic, Social and Cultural Rights, and the International Covenant on Civil and Political Rights.
The Union Government, to its credit, has been doing its best to filibuster the proceedings. It has filed an opposition to every application, including one to live-stream the proceedings as well as opposing the broader idea of legalising same-sex marriage.
Most petitioners in this case, notably, are upper caste, upper-class Hindus. These celebrity petitions have become the sole focus of queer rights in India today, and ignore the struggles against the Transgender (Protection of Rights) Act, 2019, lack of social security and other struggles that perhaps need greater attention. As writer and activist A. Revathi said in the backdrop of the section 377 decisions, "We're still being policed on our food, dress, consumption, writing [and] choices, by the society, government and its machinery … Murders, rapes, thefts, false charges, shootouts and lots of other problems will not allow us to celebrate the [Section] 377 [strikedown] tomorrow. We all know who is going to benefit out of this." One must query the marriage petitions with reference to the caste and class undercurrents that lie with the institution of marriage, and to also query if marriage, as a patriarchal and heteronormative institution, should be a goal of the marriage movement.
Notably, a single judge bench of Justice G.S. Swaminathan of the Madras High Court, in Arunkumar versus Inspector General of Registration (2019), has recognised marriage between a cis-gendered male and a transwoman under the Hindu Marriage act. I do not wish to say that marriage is not an important part of the lives of multiple people. It will open up doors for, as the Supreme Court recently put, 'atypical manifestations' of the family, and allow queer people to gain access to artificial reproductive technologies, surrogacy, and perhaps, even finally adopt children.
Also read: As we observe the fourth anniversary of Navtej Singh Johar on September 6, let us ask: Will the judiciary walk the talk?
But, as legal academic Prof. Ratna Kapur wrote, "…while it remains crucial to celebrate the inclusion of LGBT people, and to affirm the terrain of rights acquired through activist heroism and sacrifice, it is equally critical to question the logic underlying the acquisition of such rights and its outcomes. When marriage, parenthood, and material success become the ultimate preoccupation, one is left wondering whether, somewhere along the way, freedom became a central casualty in the pursuit of these human rights."
Access to healthcare
Another pressing issue is that of access to healthcare for queer persons. Studies have repeatedly shown that having a non-heterosexual orientation makes it difficult to access healthcare. In a slew of recent orders, the Madras High Court last year issued guidelines to make access to healthcare and alleviate discrimination, including directing the government to publish a dictionary that makes referring to queer people more inclusive in Tamil. The same has also been published in the official gazette. From these proceedings, the National Medical Commission was also guided to ban conversion therapy, which it has also done: conversion therapy is now deemed as professional malpractice under the Indian Medical Council (Professional Conduct Etiquettes and Ethics) Regulations, 2002.
However, access to healthcare is far from perfect, despite multiple decisions of the Supreme Court saying that the right to health is a part of Article 21 of the Constitution. Ananya Kumari Alex, a trans radio jockey died a few months ago, without access to proper care after the commission of medical negligence. Not only that, as far as two weeks ago, there were multiple queer folks and persons living with HIV who were protesting near the National AIDS Control Organisation office on account of their inability to access anti-retroviral medications.
Healthcare still remains a distant dream for most queer persons, and this includes essential treatment like gender-affirming care.
Also read: A transgender woman's death, and the need for urgent revamp of sex reassignment surgery
Chasing equality or chasing rainbows?
American philosopher and gender theorist Judith P. Butler, in a talk, asks us to think about "how difficult it is for sissy boys or tomboys to function socially without being bullied, or without being teased, or without sometimes suffering threats of violence" because they are regarded as not normal or not conforming. This is exactly what happened to teenager Arvey Malhotra, who died by suicide after being bullied sexually assaulted for being queer in school.
India still lacks an anti-discrimination law. Queer persons are still regularly discriminated against, and have no social security measures directed towards them, despite the demand for horizontal reservations. The lived realities of queer lives continue to be shaped by caste, class, regional divides, and other axes of identities in which we exist. Trans persons still are regularly jailed in jails meant for the sex that they were assigned at birth. Misgendering and sexual violence then become the harsh reality of the lives of transpersons.
This piece provides a non-exhaustive list of issues that plagues the queer rights movement in India. The decision in Navtej Singh Johar has indeed fostered a public culture of rights and greater inclusion in India, but it has also been accompanied by a culture of homo-nationalism and militarization of the State. But all is not lost. There is increased queer visibility, there are far more queer persons in open than ever before, and mobilisation by the queer community is gaining public attention.
Also read: How Resolve of 2 Girls to Love and Live Together Led to Landmark Ruling in Favour of LGBTIQA+
One of my favourite passages from the book 'The Faggots & Their Friends Between Revolutions' reads thus: "The strong women told the faggots that there are two important things to remember about the coming revolutions. The first is that we will get our asses kicked. The second is that we will win. The faggots knew the first. Faggot ass-kicking is a time-honored sport of the men. But the faggots did not know about the second. They had never thought about winning before. They did not even know what winning meant. So they asked the strong women and the strong women said winning was like surviving, only better. As the strong women explained winning, the faggots were surprised and then excited. The faggots knew about surviving for they always had and this was going to be just plain better. That made ass-kicking different. Getting your ass kicked and then winning elevated the entire enterprise of making revolution."
As queer people living in a fascist State, we may be getting our asses kicked as the State continues to marginalise us, and perhaps even persecute us. But make no mistake  (and at the risk of sounding trite), we are queer, and we are here. In celebrating Aazadi Ka Amrit Mahotsav, we will celebrate Queer Aazadi (queer liberation). A luta continua.