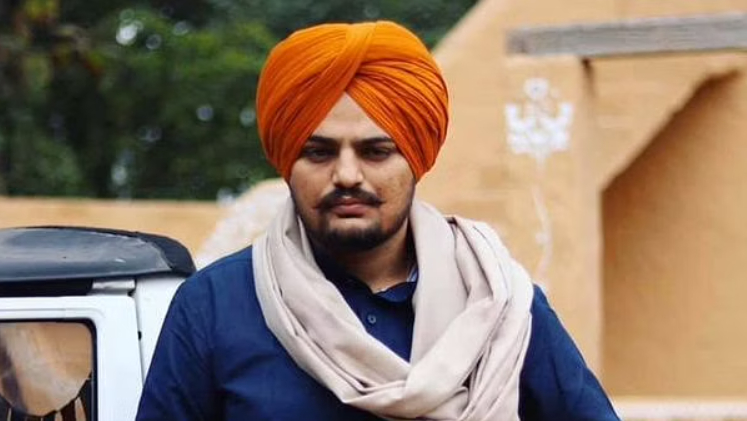 Twenty-seven-year-old Sidhu Moosewala's murder ends an era in singing in the Punjabi tradition. No singer-lyricist before him could fuse the varied musical traditions of Punjab and bring them closer to the western rap genre. Naturally, people are caught up in discussions about the possible conspiracies behind his killing. Yet, we must not lose sight of Moosewala's contributions to singing and songwriting.
After his death, some journalists compared Moosewala with the Great 27—famous musicians such as Brian Jones, Jimi Hendrix, Janis Joplin, Jim Morrison, Kurt Cobain and Robert Johnson—who died before their thirtieth birthdays. But this categorisation is ironic, for it suggests that most Punjabis have forgotten Amar Singh Chamkila, the singer-songwriter who began the process of redefining Punjabi music in the 1980s. When he was shot dead in 1988, he was the most popular Punjabi singer and the same age as Moosewala when he died.
The Chamkila murder mystery was never conclusively solved, though Sikh militants were blamed, as the Khalistan movement was active at the time. Moosewala's murder, obviously, is under investigation and probably will be for a while. However, his funeral had the biggest crowds gather in Punjab in the last fifty years. His singing transcended region and language, bringing him popularity among the Punjabis in India and Pakistan and the diaspora, as well as whites and Blacks in Canada. For this reason, too, his poetry and singing need to be placed in their context in the culture and history of Punjab.
Popular poetry, particularly songs performed in public, have a significant role in Punjabi culture. The United States-based historian of Pakistani-origin, Farina Mir, explains why fictional romantic ballads, known as qissas, are an essential feature of Punjab's history and culture. She describes why, in his famed historical account of Punjab, "Char Bagh-i-Punjab", Ganesh Das gives one-third space to describing the qissas of Sohni-Mahival, Mirza-Sahiban and Heer-Ranjha. As Mir says, these fictional narratives are significant beyond romantic story-telling and are part of Punjab's history.
I would argue that these romantic ballads also help us reconstruct contemporary society, and in addition, they are a significant source of metaphors that signify Punjabi culture. These metaphors remain relevant as cultural and social practices in Punjab today, not just in the past.
Two of Punjab's defining ballads that represent its cultural image are Heer-Ranjha and Mirza-Sahiban. Their romantic themes have made them immensely popular, but they share other common elements: Both are grounded in Punjab, and their protagonists belong to the Jat caste and are Muslims. However, the agency of the male protagonist in both ballads is characterised by binary opposition. That is, the heroes choose very different methods to claim their beloved. Whereas Ranjha disguises himself as a Hindu yogi, Mirza decides on the path of chivalry and valour to achieve his goal.
There are numerous versions of Heer-Ranjha and Mirza-Sahiban, but Waris Shah's Heer and the character of Mirza, said to be initially penned by Peelu, are the most popular. These two most famous versions of the ballads share another feature—all their protagonists meet a tragic end. (The original Heer-Ranjha is attributed to Damodar Gulati, which Waris Shah rewrote and changed the happy ending to tragedy.) Whereas Heer and Ranjha died due to the machinations of Heer's uncle, Mirza and Sahiban met a violent end at the hands of Sahiban's brothers.
Both ballads represent a paradox in Punjabi culture. The broad perception of romance in Punjabi society is that it is a rebellion against existing norms, and therefore worth glorifying. However, romance also imposes a sense of shame on the woman's family, propelling it into action to save its honour. Further, in Heer-Ranjha and Mirza-Sahiban, the male protagonists use different methods to achieve their objectives but meet the same fate. Though a Muslim, when Ranjha visits Yogi Bal Nath seeking baptism, he is granted his wish. Ranjha then goes to the village where Heer has been married, and they elope with help from her sister-in-law. In Mirza-Sahiban, Mirza learns of Sahiban's engagement, goes to her village, and they elope, but her pursuing brothers capture and kill them.
Over time, none other than Bulle Shah, the great Sufi poet, elevated Ranjha to the symbol of a god. On the other hand, Mirza has turned into a metaphor for a warrior. Mirza's character is the forerunner of several Punjabi folk heroes such as Dulla Bhatti, Jagga Daku, Sucha Surma and Jeona Maurh, who are glorified in numerous songs. Sucha Surma and Jeona Maurh are located in the Mansa region, where stories of feuds and murders are not rare. Educational attainments in the area are relatively low, especially in higher education. (However, Moosewala was an electrical engineer by training and studied in Canada.)
In many ballad narratives, the figure of saint and warrior cross lines despite demonstrable divergences at the surface level. There also are stories about bandits becoming saints and saints turning into warriors. With few exceptions, such as the tenth Sikh Guru, who is revered as Sant Sipahi, the warrior and saint in the narrative of ballads are held in the same estimation. So if in the past Mirza rode a mare and wielded the bow and arrow, today, the hero drives a big car and brandishes a gun. The cultural meaning of the two remains unchanged, and their symbolism continues to fascinate young people.
Therefore, we know that Moosewala chose the path of singing in the tradition of warriors. He presented violent symbols in his music videos, and he was not alone in this form of articulation. Many singers have done this, for example, Mankrit Aulakh, Amrit Mann, Korala Mann, Singga, Diljit Dosanjh, Laadi Chahal, and others. Even women singers such as Bani Sandhu and Gurlez Akhtar are representatives of this genre.
Moosewala belonged within the Mirza tradition of singing culture, with the caveat that he did not write or sing romantic songs. There may be romantic tones in his song "Tochan", but his songs do not represent the lover-boy tradition of the Mirza ballad. This blending of tradition is what makes it challenging to interpret Moosewala's genre. Perhaps subconsciously, his songs touch yet another dimension of Punjabi singing, the kaveeshari.
Kaveeshari can be performed with or without music. The significant singer-lyricists in this tradition are Babu Rajab Ali, Sohan Singh Sital and Karnail Singh Paras. Unlike traditional singing, kaveeshari entails lengthy renditions in which the content of a song emerges dominant. Each stanza has ten or fifteen lines, compared to the usual four to six lines for each lyric in a song. The style of kaveeshari is also different, as the music has marginal or no status during the singing.
Moosewala wrote his songs in the kaveeshari tradition, but his renditions are in the form of western rap, where the music is marginally dominant. Of course, even dominant music could not suppress his thick and loud voice. His innovative blend of the Mirza warrior tradition and kaveshaari combined two parallel but distinct Punjabi singing traditions. And these he rendered as western rap. This could explain why he became an instant worldwide success the moment he launched his singing career in 2015.
As a lyricist, Moosewala offered a rich blend of the cultural heritage of Punjab. Combining a rural vocabulary with a touch of the Malwa dialect gave his songs novelty. He often used metaphors and symbols and was sometimes misinterpreted and criticised. One song that mentions a revered Sikh historical figure, Mai Bhago, faced a virtual ban. In it, he sought to communicate that people should not go by the appearance of modern Punjabi girls but see Mai Bhago in their spirit. Another song on women featured a young and brave girl who resembles Jeona Maurh. His song about his mother became a trend-setter, and scores of singers followed his lead. His song "295" was a significant critique of politics, politics of religion and the media. It goes: "Every day, a new controversy is created, and debates take place in the name of religion. [But] if you speak the truth, you will be apprehended under 295 IPC [insulting a place of worship]. And if you do well in life—people will hate you."
When we examine Moosewala as a creative songwriter and singer, he emerges as a trend-setter who offers optimism with a touch of the typical casual Punjabi approach to life. His videos feature guns, but starting from Bollywood movie posters to veer gathas of warriors, Indian culture is filled with detailed descriptions of war and killings. Moosewala was a part of the Punjabi tradition in which a lover and warrior could fuse creatively. But since he did not present himself as a lover boy in his music, he rejected Mirza as a lover. What was then left of Mirza was the tradition of social banditry—in which bandits uphold the high moral ground. We find such an image in some of Moosewala's songs. His combination of the typical Punjabi tradition of bravery and courage with a touch of optimism—'in the end, everything would be alright if you kept on trying'—set him apart. There will not be another Moosewala soon in Punjab.
First published in
Newsclick
.
Disclaimer: The views expressed in this article are the writer's own, and do not necessarily represent the views of the Indian Writers' Forum.