As the Dalit history month comes to an end, the Indian Cultural Forum shares comments, conversations and poetry from its archives that throws light upon different themes of dalit history and politics.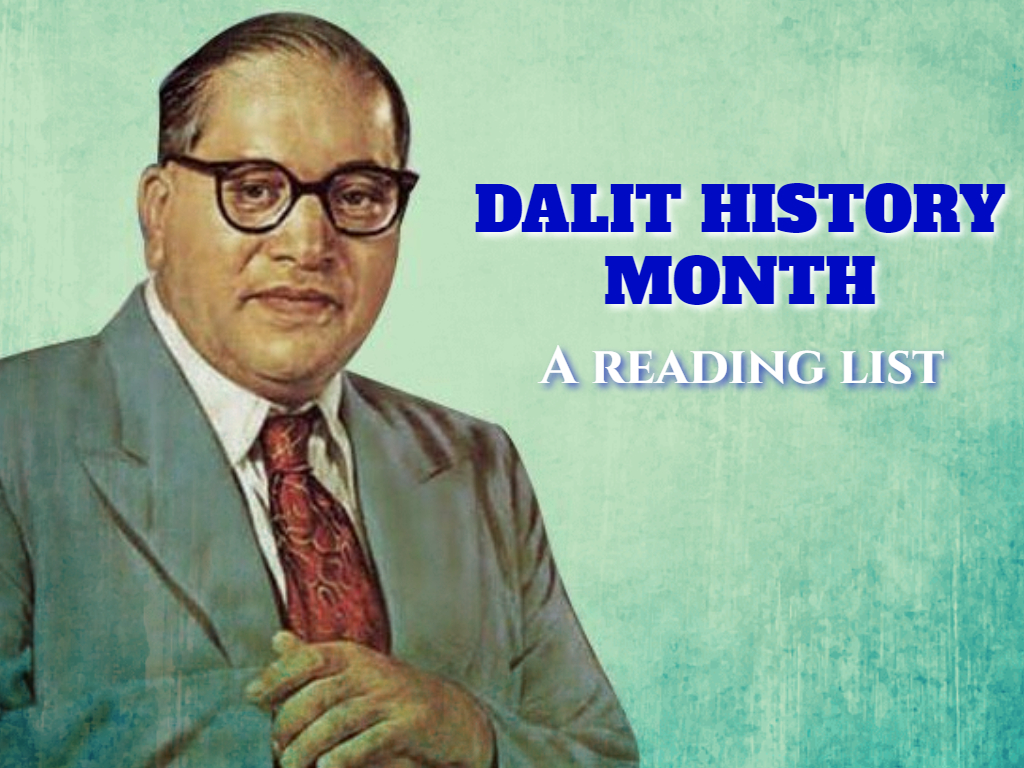 Pulayathara: A dalit man's quest for home and love
Yogesh Maitreya writes, "Carefully read Pulayathara, the novel Paul Chirakkarode published in 1962, to feel what I say. It will lead you to the world right next to you that, centuries ago, you refused to see. It will make you confront why and how caste is the invisible code of conduct in the everyday Holocaust of Dalits in this part of the world."
The twelve essays in The Dalit Truth address a range of themes: caste in the judiciary and the saffronising campaign of the Sangh, the role of education and of entrepreneurship, up to dalit cinema and the need to leverage international institutions in the struggle against caste. The following excerpt is taken from Jignesh Mevani's article, 'A Blueprint for a New Dalit Politics: An open letter to the dalits'.
Infant Language: Sukirtharani reads her poem
I need a language
still afloat in the womb
which no one has spoken so far,
which is not conveyed through signs and gestures.
The use of arms as self-defense for dalits
In this excerpt from the book Dalit Panthers: An Authoritative History J V Pawar narrates the gruesome murder of a dalit farmer. The murder, he explains, validated the Dalit Panthers' claim that Dalits can take up arms for self-defence.
Sarpatta Parambarai shows Dalit Masculinity in Transition
Pa. Ranjith's protagonist chooses justice over manhood, for himself and all dalit men who destroyed themselves in their quest for respect and dignity. Yogesh Maitreya reviews Sarpatta Parambarai.
"Ruling classes and castes use reservations as a prop to inflict more violence upon dalits": Anand Teltumbde
Anand Teltumbde's book of essays, Republic of Caste is one of the most important additions to the understanding of caste. Here, the author discusses some of the major concerns of the book with Souradeep Roy.
Huchangi Prasad reads Firing at the Heart of Truth
Look, this is not blood we shed
but ink, fresh and indelible,
writing the history of truth.
Every drop of blood now reborn
into a thousand truths.
Originally published in Marathi in 1989, Meenakshi Moon and Urmila Pawar's We Also Made History, translated into English by Wandana Sonalkar, details the history of women's participation in the dalit movement led by BR Ambedkar. The following is an interview with wrestler Shantabai Sarode who, due to her militant role in the movement, went to jail 18 times.
Dalit women as active participants in Ambedkarite movement
Yogesh Maitreya writes: In dalit women's songs, emotions stimulate intellectualism in order to annihilate caste from our minds. In them, melody is constructed through historical fact, and music is a medium to pursue a life of the mind, emancipating singers and listeners from social constructs.
Dalit memory, imagination and the nationalist narrative
An interview with Chinnaiah Jangam, author of Dalits and the Making of Modern India and a historian specialising in modern south Asian social and intellectual history. In this wide ranging conversation, he speaks on the nature of Dalit traditions of coping with, and resistance, caste discrimination and oppression. He insists on the inclusion of the Dalit narrative in the history of Indian nationalism, and  contextualises Bhima Koregaon in this narrative.
S Joseph reads his poem
This is what my sister's Bible has:
a ration-book come loose,
a loan application form,
a card from the cut-throat money-lender,
Remembering Raja Dhale: How the Dalit Panthers planned to burn holy books
Raja Dhale, who passed away in 2019, was one of the co-founders of the Dalit Panthers along with JV Pawar, Namdeo Dhasal and Arun Kamble. Dhale was one of the firebrand leaders known for his oratory skills. A controversial essay titled "Kala Swatantrya Din (Black Independence Day)", published on the 25th Independence Day of India in 1972, written by Raja Dhale, gave the movment statewide recognition. Following the publication, Dhale and others organised a book burning of Hindu books and scriptures. The following excerpt from J V Pawar's Dalit Panthers: An Authoritative History is an account of what happened after the publication of the Raja Dhale's essay and the book burning that followed.