Five years ago Govind Pansare, a rationalist, communist and a leader of the masses was shot by members of a right-wing organisation. He succumbed to the injuries and died four days later on February 20, 2015.
Before Pansare' social activist Narendra Dabholkar was murdered by members of a right-wing organisation. Pansare's death followed by the death of writer Kalburgi and Gauri Lankesh. All four were actively involved in working for the masses and stood up against oppression. They were also radically challenging the Hindutva ideology and the activities of Hindutva organisations constantly through their work. The act of killing them is an attempt destroy the ideas that they stood for- rationalism, scientific temper, social equality. 
Indian Cultural Forum shares some of the articles about Govind Pansare and his work from the archives.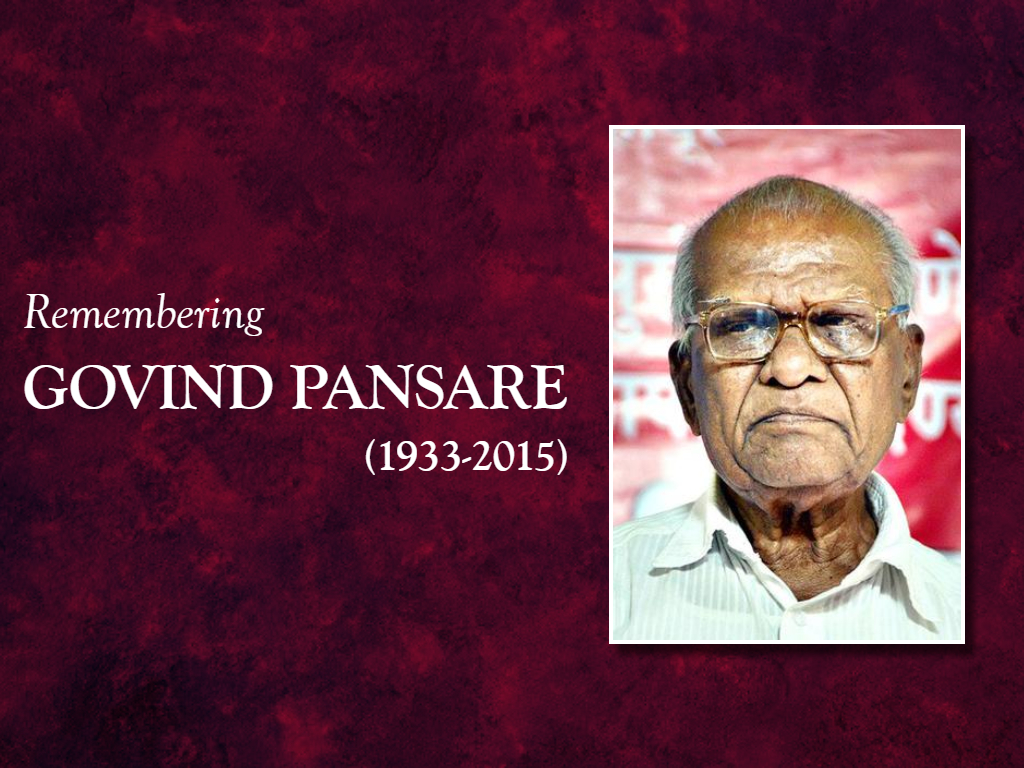 Govind Pansare: Towards an active channel for political education
In this article Govind Pansare's daughter-in-law, Megha Pansare, she says there is a lot to be learnt from his lifelong contribution to the society, his activism, and his politics.
Newsclick covered a daylong event in Kolhapur on Pansare's second death anniversary. Comrade Pansare wrote extensively on a range of subjects, including caste and the rights of minorities. He was always alive to the issues of the masses and was at the forefront of the agitation against toll tax in Kolhapur.
Maharashtra has a Long History of Fighting Regressive Ideas: Megha Pansare
In this conversation from 2017, two years after Govind Pansare's death, Megha Pansare, a prominent activist from Maharashtra, talka about how Maharashtra, being celebrated as progressive, is just turning a blind eye towards its communal and regressive history. She explains how comrade Govind Pansare saw the regressive path Maharashtra was taking, and how one after another, rationalists have been shot down, showing a dark side of Maharashtra.
Assault on Scientific Temper
Govind Pansare, activist of the CPI, had worked to support inter-caste marriages, delivered lectures on the true legacy of Shivaji, whom he considered a leader of the backward communities. He also campaigned vigorously against efforts in Maharashtra to glorify Gandhiji's assassins.