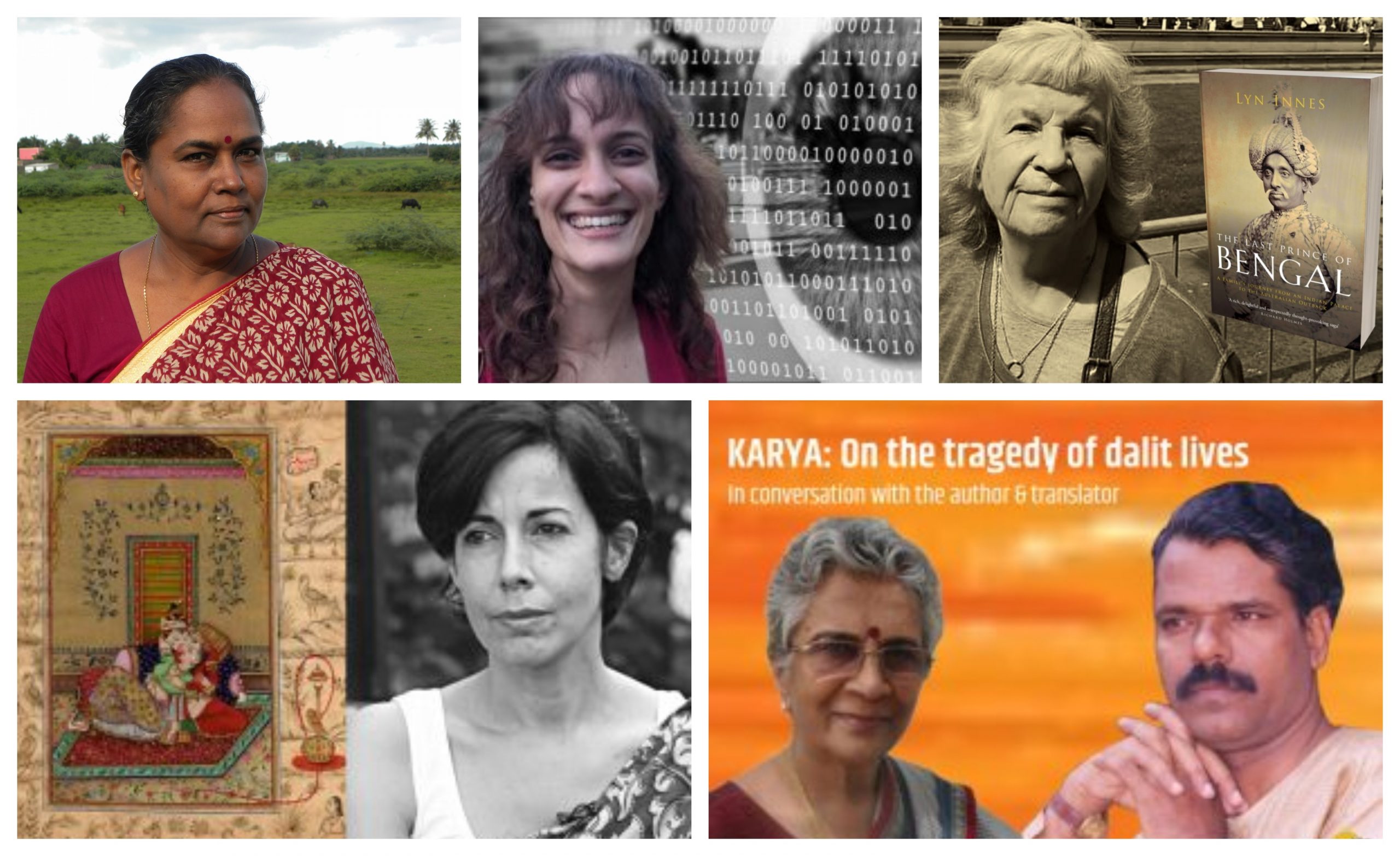 'Love Jihad', Mughals, propaganda: Ira Mukhoty responds
Ira Mukhoty and Mukulika R 
The Sangh's propaganda of "Love Jihad" has seen its manifestation through law and policy in several BJP ruled states in the past year. Time and again, the Mughals have been brought into the conversations around "Love Jihad", with the argument that it was practiced widely in the subcontinent under its emperors. This narrative is then imposed on today's Muslims to establish it as an age-old Islamic tradition. But what do history and evidence say? We find out in this conversation with Ira Mukhoty
Pegasus and how the Israeli state militarises cyber technology
Hala Marshood and Jai Vipra
Earlier this year, a consortium of 17 media organisations, along with Amnesty International and French NGO Forbidden Stories, published a list of phone numbers that were potentially targeted using Pegasus. Forensic analysis later confirmed that some of these numbers were targeted using Pegasus. Pegasus is spyware built by an Israeli organisation called NSO Group, which claims it only sells to governments. It can reportedly track locations, read all information on a device, and record phone calls. It can also reportedly plant information on a target's device.  In India, the list of people targeted with Pegasus include political dissidents as well as judges, army officials and other politicians. 
One dimension of the scandal that is overlooked is the role of the Israeli government in promoting cyberweapons including Pegasus, and how these weapons came to be developed in an ecosystem of settler-colonialism. In this interview, Hala Marshood, Palestinian activist and political economy researcher, walks us through the domestic and foreign policy goals of the Israeli state and how they are served with the use and export of cyberweapons.
अंतरराष्ट्रीय महिला दिवस के मौक़े पर जगमती सांगवान से बातचीत
Jagmati Sangwan and Aparna Mahiyaria
इस साल अंतरराष्ट्रीय महिला दिवस के मौके पर ICF की अपर्णा ने जगमती सांगवान से बातचीत की. जगमती कई दशकों से प्रगतिशील और महिला आंदोलनों से जुड़ी रहीं हैं, और हरयाणा में खाप पंचायत की जातिवादी हिंसा के ख़िलाफ़ ज़मीनी संघर्ष में उन्होंने अहम भूमिका निभाई है. इस चर्चा में जगमती "लव-जिहाद" के प्रपंच, महिलाओं और दलित समुदाय के खिलाफ हिंसा में इज़ाफ़ा, पिछले बजट की नवउदारवादी नीतियों का महिलाओं के आर्थिक और सामाजिक जीवन पर असर, महिला आंदोलन की प्रमुख मांगे और अन्य कई ऐसे कई मुद्दों पर विमर्श करती हैं.
"There is no such thing as equality anywhere, we need to bring about resistance"
Bama, K Srilata, Swarnalatha Rangarajan
Bama, a Dalit writer, was born in 1957, at Pudupatti in Tamil Nadu. Fighting against impossible odds she went through school and college and trained as a teacher, and as such, tries to impart values aimed at building self-esteem and social consciousness. In her novels as well as in her many articles, Bama focuses on themes related to caste domination and social discrimination. Bama spent some years in a convent as a nun before becoming one of the most celebrated contemporary Dalit women writers. She has been at the forefront of Dalit literary activism and has given Dalit aesthetics a visibility it had previously lacked.
Earlier this year, the Oversight Committee of the Delhi University removed selections from Bama's Sangati from the English Honours syllabus.
Read a conversation with Bama excerpted from Lifescapes: Interviews with Contemporary Women Writers from Tamil Nadu by K Srilata and Swarnalatha Rangarajan, published by Women Unlimited
"Karya portrays the tragedy of dalit lives — their exploitation by landowners & ascetics…"
Aravind Malagatti, Suhseela Punitha and Githa Hariharan
On the third day after the death of Bangaravva, a solemn procession making its way towards the graveyard encounters a strange obstacle. The division between castes and communities comes to the fore as the panchayat struggles to pronounce justice. Translated into English by Susheela Punitha, Aravind Malagatti's Karya unfurls the politics and power embedded within a dalit community.
Writer Githa Hariharan speaks with Malagatti and Punitha on writing and translating the novella.
"Researching the family history helped me embrace a complex identity"
Lyn Innes and Githa Hariharan
The Last Prince of Bengal is the intimate story of one family and their place in defining moments of recent Indian, British and Australian history. From glamourous receptions with Queen Victoria to a scandalous Muslim marriage with an English chambermaid; and from Bengal tiger hunts to sheep farming in the harsh Australian outback, the book visits the extremes of British rule in the nineteenth and twentieth centuries, exposing complex prejudices regarding race, class and gender as Lyn Innes recounts her ancestors' extraordinary journey from royalty to relative anonymity.
In this conversation with writer Githa Hariharan, Innes talks about her book, the complex web of women's stories therein and more.
"What is freedom without equality?"
Uma Chakravarti and Sahba Husain
This year, India celebrated 75 years of its independence. But what is the significance of these celebrations in the given political climate in the country? What are the landmark moments that have shaped India in its journey since Independence? What does the rampant use of draconian laws and heightened surveillance against ordinary citizens mean for constitutional democracy in present day India? 
In a three-part conversation with researcher and women's rights activist Sahba Husain, feminist historian Uma Chakravarti talks about all this and more. Recalling her experience as a historian and her involvement in women's movement, human rights issues and the movement for democratic rights, Uma gives a panoramic perspective of what these 75 years of independence have meant and how the idea of fundamental rights being the basic framework of our constitution is slipping by year after year.