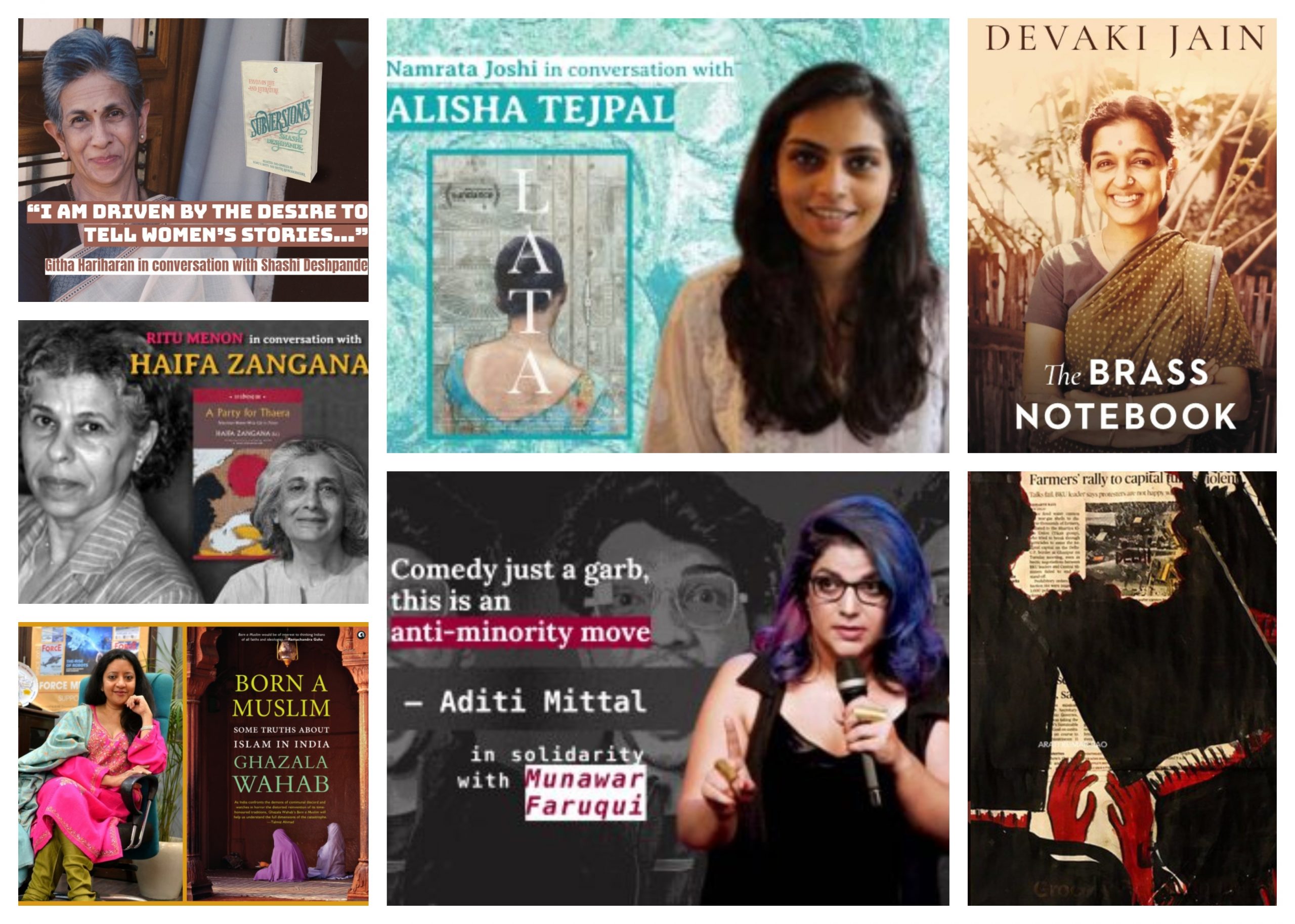 India's Season of Dissent: An Interview with Poet Karthika Naïr
Karthika Nair and Laetitia Zecchini
In an interview conducted over Skype, and revised over email in September 2020, Laetitia Zecchini and Karthika Naïr talk of Shaheen Bagh and of Naïr's poem "Ghazal: India's Season of Dissent"; of the activism of Indian writers and artists; of the politics of literature; of the relevance of poetry to protest movements and resistance struggles; of how literary texts can "respond" to violence, grief and pain. Read an excerpt from the interview.
"Lata is at the intersection of my aesthetic questions and my political ones"
Alisha Tejpal and Namrata Joshi
Tejpal's 21-minute film shines light on a vital member of our homes — a crucial part of our lives who usually goes either unnoticed and unacknowledged or is not celebrated as much as needed — the house help. It's a slice of daily life of the live-in help Lata (played by a real-life domestic worker Shobha Dangale) in a rich South Mumbai home. The film is as much about her daily drudgery as her personal dreams and ambitions and the little moments of joys she seizes for herself. Tejpal talks about her themes, concerns and filmmaking approach in a detailed interview with film critic Namrata Joshi. 
"There is greater distress and injustice in society today"
Devaki Jain and ICF Team
In her memoir, The Brass Notebook (Speaking Tiger, 2020), renowned feminist economist, academician and women's rights activist, Devaki Jain, recounts her story and through it, that of an entire generation and a nation. She begins with her childhood in south India, a life of comfort and ease with a father who served as dewan in the Princely States of Mysore and Gwalior — along with the restrictions of growing up in an orthodox Tamil Brahmin family. From there, the memoir travels across Ruskin College, Oxford and Harvard, and through her professional life, which saw her becoming deeply involved with the cause of women workers in the informal economy and their fight for a better life.
Comedy just a garb, this is an anti-minority move
Aditi Mittal and Aparna Mahiyaria
Earlier this year, Munawar Faruqui, the stand up comic from Gujarat was apprehended by some people during his act in Indore. He was subsequently arrested and denied bail on grounds that his act was allegedly offensive to Hindu deities. A member of the Indian Cultural Forum spoke to another stand up comic, one of the few women in this creative industry, Aditi Mittal about the incident, the politics of offence taking, and the freedom to laugh. 
"I am driven by the desire to tell women's stories…"
Shashi Deshpande and Githa Hariharan
Shashi Deshpande has had a long and rich career as a writer of novels, short stories and essays. She has not only known many Indias, past and present, but also contributed to debates on the understanding of India's contemporary social, literary, and political issues. Subversions: Essays on Life and Literature (Context, 2021), selected and compiled by Nancy E Batty and Dieter Riemenschneider, invites its readers to enter that fascinating dialogue. In part two of the conversation with writer Githa Hariharan, Deshpande talks about her complex relationship with languages, the use of myths to comment on societal norms and more.
Writing as a powerful tool of resistance
Haifa Zangana and Ritu Menon
Between May 2015-May 2016, the Iraqi writer Haifa Zangana held two 12-hour workshops, in Ramallah, with 10 Palestinian women political prisoners, recently liberated from Israeli prisons where they had been held captive for upto 10 or 12 years. A Party for Thaera (Women Unlimited, 2021) brings together their diverse offering — as short story, memoir, diary, letters, a poem or song, even a dream — in poignant and vivid detail and is, at once, an act of courage as well as of resistance. In this conversation with writer and publisher Ritu Menon, Zangana talks about the book and more.
Born a Muslim
Ghazala Wahab and Sahba Husain
Ghazala Wahab's Born a Muslim: Some Truths About Islam in India tracks the history of the religion from its revelation in Arabia in the seventh century to its spread through many parts of the world. Weaving together personal memoir, history, reportage, scholarship, and interviews with a wide variety of people, Wahab highlights how an apathetic and sometimes hostile government attitude and prejudice at all levels of society have contributed to Muslim vulnerability and insecurity. In this conversation with independent researcher, writer and women's rights activist Sahba Husain, Ghazala Wahab talks about her book and being 'born a Muslim'.