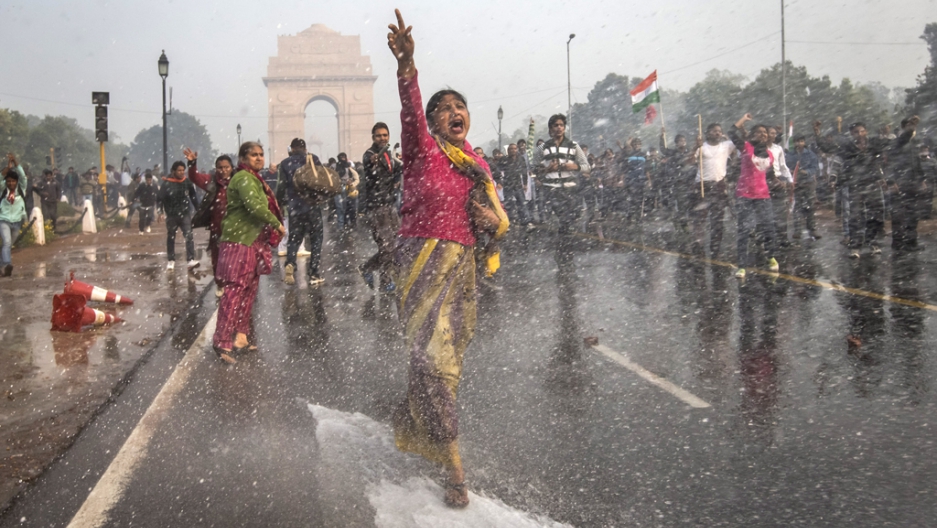 Subject: with reference to the great paucity of open space in the city
Dear Sir
There is an ongoing campaign by students and professors. As you know, this is not good news, still
We have asked schools to send suggestions. It will help us check the popular pulse. As you know, there is an epidemic nowadays of frontal attacks on vulnerable department officials
In light of this we invited enthusiastic support for a temple. The department can pay for idols and tulsi. What objection can anyone have? It is a universally acceptable solution and frankly, sir, the department feels the need for divine intervention 
The town is full of flaunting teens. We fear to become London soon with striped bikinis and cool fathers smiling as if nothing is going on. This trend of free and familiar is disappointing
Also there is the law and order situation. If we are to look after terror, how can we do so with so much open space obstructing 
Our view? Sir, six hundred years ago, a king from the solar dynasty plunged into war because of a water dispute. Water is the new national issue. Keeping this in mind, we are thinking of a memorial in the sea, jet black and lit up by diesel generator round the clock. A sponsor has been found 
Except for those mad professors, people will appreciate it. As you no doubt know, ideas are our chief weapon against the untenable virus of new-new things. If we are to survive the city, we must restrain her.  You may have heard the proverb:
                 For good relations, hold a person at arms' length 
Open space defeats our every purpose. We beg you to consider the risks 
People meet, swap information, insults, saliva. No doubt you have seen such goings-on. We are guilty ourselves if we let the youth play risky games
We have to finish road repair and the inter-city rail. Surrounded by open kissing and noise, the department suffers. The city suffers when we suffer. Therefore, we request you to declare that we are open to suggestions. Kindly apply the wisdom of the ancients. Our elders said 
Public space can be only as open as a department file. Otherwise every maidan becomes Azad Maidan. Every square carries the germ of Tianamen. Innocent parks can turn into Gezi. You may have seen 
Molotov cocktails on television. You think our students are any less? They want subsidy for buses, ticketless travel on trains, but they have petrol for bombs? Have you not observed?
Locking lips, lying in laps, cuddling under umbrellas. 
It is impossible to walk without burning. Professors are teaching new-new chapters on love. Withholding salaries for six months will teach them a lesson in love and fresh air. The education ministry shares our view
You are meeting the minister of information and broadcasting on Monday. You must tell him that films also play a part. A holistic approach is required to tackle this menace of things becoming open-open. Governance is a subtle art
Sir, this is your first cabinet berth. We have served before you seventeen ministers. Hence we are being a little forward. It has been a pleasure thus far
We hope to remain, yours humbly
The undersigned
*