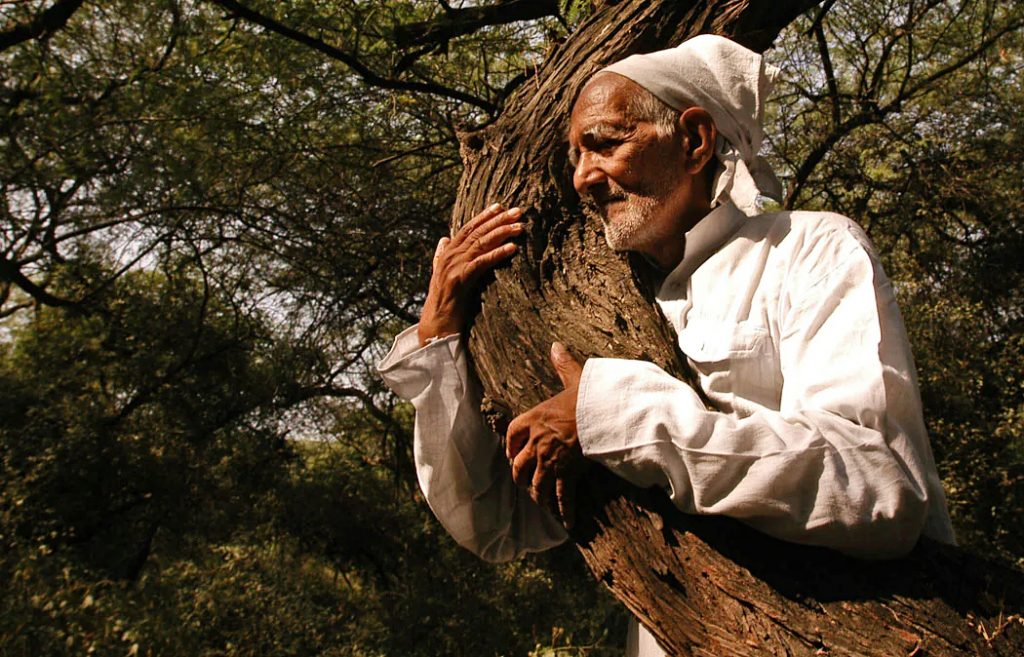 "Peaceful resistance", "satyagraha" — these were terms, and perhaps methods, that were part of the language of politics in India in for least the 20th century. The idea and method did not go away with Gandhi or the freedom struggle. However, the idea often did not have the same impact of success as it did, say in Champaran, where Gandhi organised his first satyagraha. One of its most striking incarnations was the the resistance to the logging of trees on the Himalayan slopes, led by women. The action was known as the "Chipko Andolan". Much has been written about the "Chipko" Movement — sticking to or hugging, in this case, trees growing on the slopes of the Himalayas — to prevent the loggers. Sunderlal Bahuguna, who lived in that area, added to their strength and "voice".
But he went beyond tree protection, to resisting the building of hydel projects on the rivers that flowed down the Himalayas. He also alerted us on the increasing melting of the glaciers. He became a voice which was taken note of — and as it happens, when an activist gets official recognition, he was criticised for this. But he had a voice, and so was a challenge to the state and its constant attempts to destroy the Himalayan ecosystem.
I remember one time, when my husband Lakshmi Jain was in the Planning Commission, that there was a need to stop him from one particular protest as it was affecting some defence arrangements. Lakshmi was able to talk to him on the phone and Sunderlal ji invited Lakshmi to join him, and sure enough, they both camped together and Sunderlal made Lakshmi see the rationale of his protest. Lakshmi came back convinced that there was no need to stop the leader from stopping whatever atrocity the government wanted to commit there.
All those who come as leaders out of nowhere, who are not part of any recognisable movement or ideology but just sprout and fearlessly struggle as well as articulate and enjoy their work, usually have very few followers — that is in fact their virtue. Sunderlal did not have a cadre of followers nor did he make any attempt to show himself. He was always controversial and soon the opinion gathered that the saving of the trees at the highest slopes of the Himalayas, known as the Chipko Movement, was not his brain child but that of his former colleague Chandi Prasad Bhatt, and therefore, it was Chandi Prasad Bhatt who was given the Magsaysay Award. Of course, Sunderlal ji would not have bothered nor would he have wanted to receive an award given by any Philippine organisation. His was the kind of dogmatic commitment to what you call "Indianess" or "Sarvodaya", or whatever name you want to give — the self-defined ideology of personal struggle mixed with a form of nationalism which is usually highly individualistic.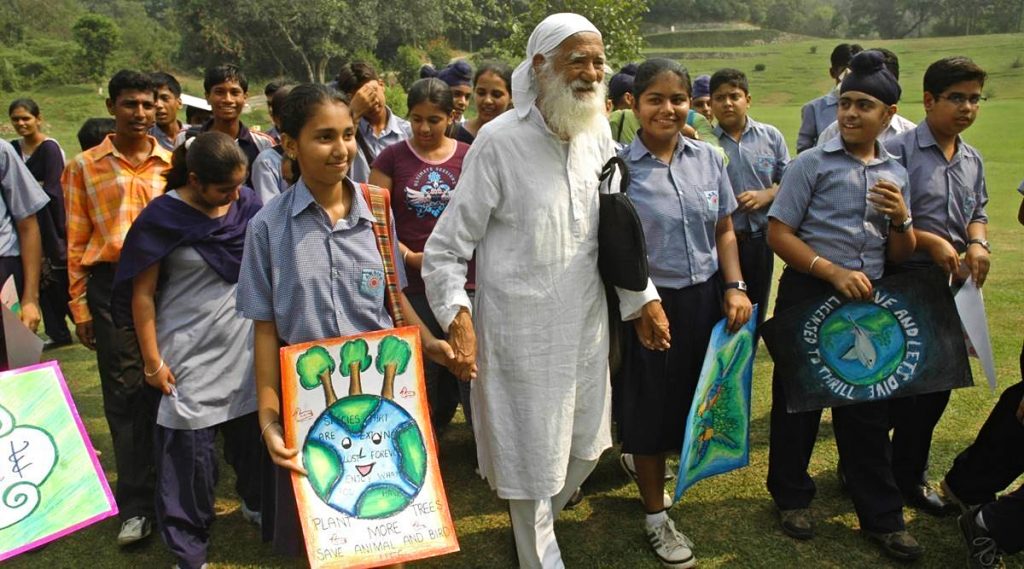 I grieve for Sunderlal Bahuguna. I would have liked him to have grow sprouts of himself. I also grieve that we, the urban elites, who tend to be the most influential in drawing attention to incredible people, people who have transformed space or human lives, have not been able to grow these protests into a movement for nature. I was there with Medha (Patkar) when she threatened to drown herself if the Narmada Dam was raised further than the 90 metres it had already reached, but of no avail. Just as the hydro-projects continue to hurt the river flows in Uttarakhand.
We also become king makers, and so Sunderlal was overshadowed by the NGOs and the World Bank and all the other international agencies who zoomed down on Chandi Prasad Bhatt who was easier to be in touch with and to negotiate with. He was our man, could be taken to Manila and showcased, but Sunderlal ji was a maverick. He was like that. He could not be caught by the urban elite or even by the Magsaysay Foundation. I wish more of us had found out about him and given him the status he deserved — a "Hero of the Himalayas".