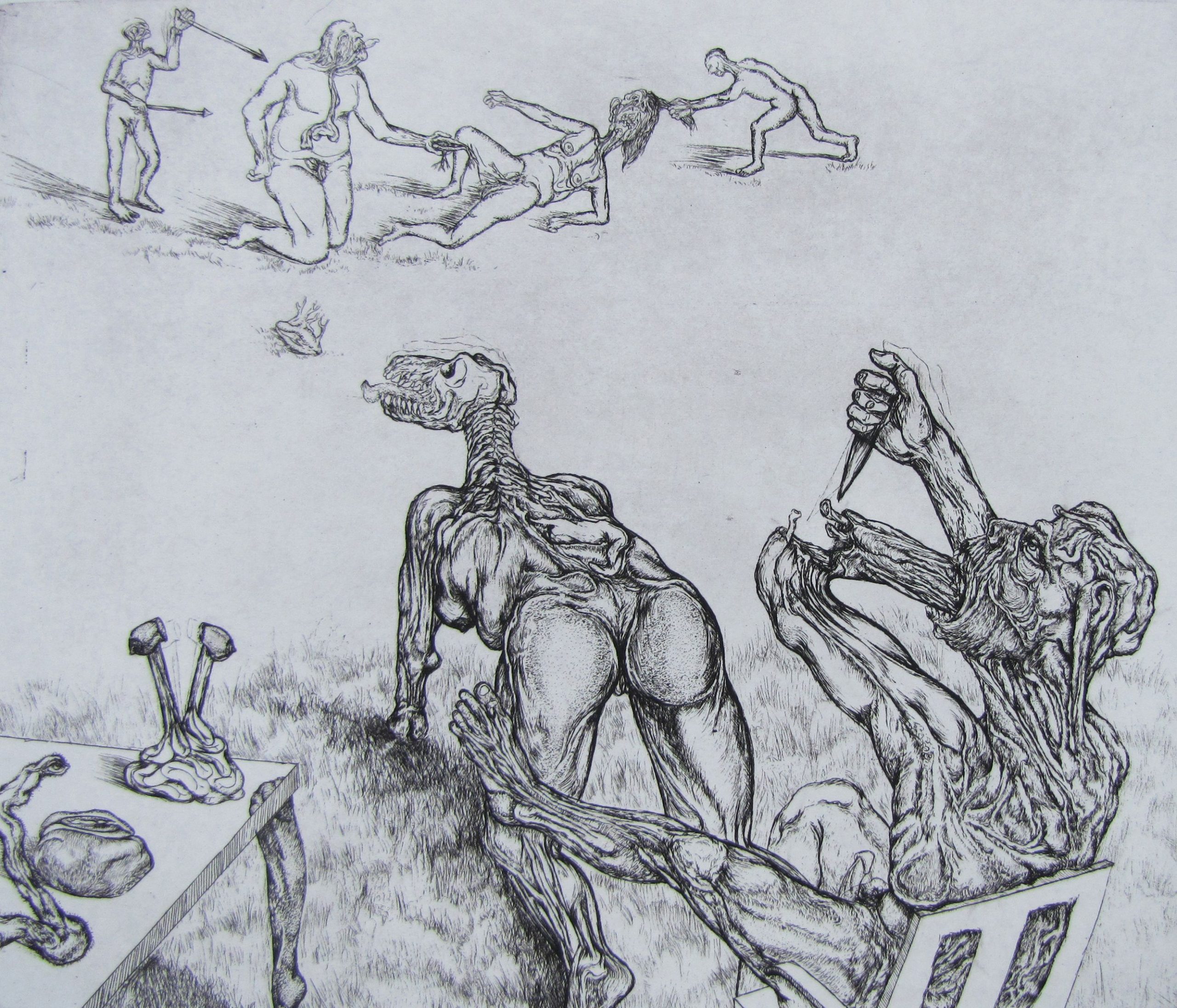 (1)
Bloody know this much,
if you're serious about the business.
You don't send look out circulars,
LOC for short, to readers,
pedagogues or publishers
nor do you stick 'missing' fliers
in newsprint, paywalls or periodicals
to track a poem that's gone
out of hand, a bit too far,
beyond the oblong of
glossy white or matte beige
pinned under your iron fist.
Lie in an ambush instead, and wait
in backlanes, pavements, or a local train.
He'll crawl out, the ratface,
from history's hellhole,
on silent, sneaky backsteps
-that's how his sort move, right to left-
Haiku frail, his form dark on average,
mien a crooked line, a sea snake,
and visage a lowly turn of phrase.
You can identify him simply by dress.
That scarecrow kurta, bare baggy pants,
ah! so cunningly tailor-made,
could carry contexts, wholly unintended,
and meanings that sully the sacred.
That wired skullcap, beware, is there
to receive foreign aid
of allusions, concepts
and suspended syntax.
(2)
So, don't wait for a MO,
just go, go, go, crouch up close
and pounce with all the four,
grab him by neck
drag the reeking fag
to the kerbside or the closest pole.
First frisk, be vigilant, it's not without risk.
Molly metaphors may tumble off his pockets,
mean puns could crawl off his sleeve folds.
And check that hem for priceless gems
sewn to last him a lifetime of torment.
You can grope his jags too in the bargain.
But never look him in eyes, the inky ripples
as images of milk, medicines and
living dreams are known to melt.
Pound pummel rant, make him chant
your pet refrain, the war cry, the victory song.
He'll keep mum, the lowdown scum,
his silence is an omen of storm
or else will stammer to shed sparks
striking his dark words like flintstones.
The biggest taboo to observe, however,
is his heart beating secular rhythms,
and his soul, the mirror of civilization.
Instead, read the Morse code
in drops and dash of his blood
and use that knee, your life support,
to pin his neck against the floor.
I can't breathe, he will beg.
He will chime it sixteen times,
the globe-trotting magic mantra.
Pay no heed. Just keep the count.
Dot on 9:29 it will end, the holy satra.