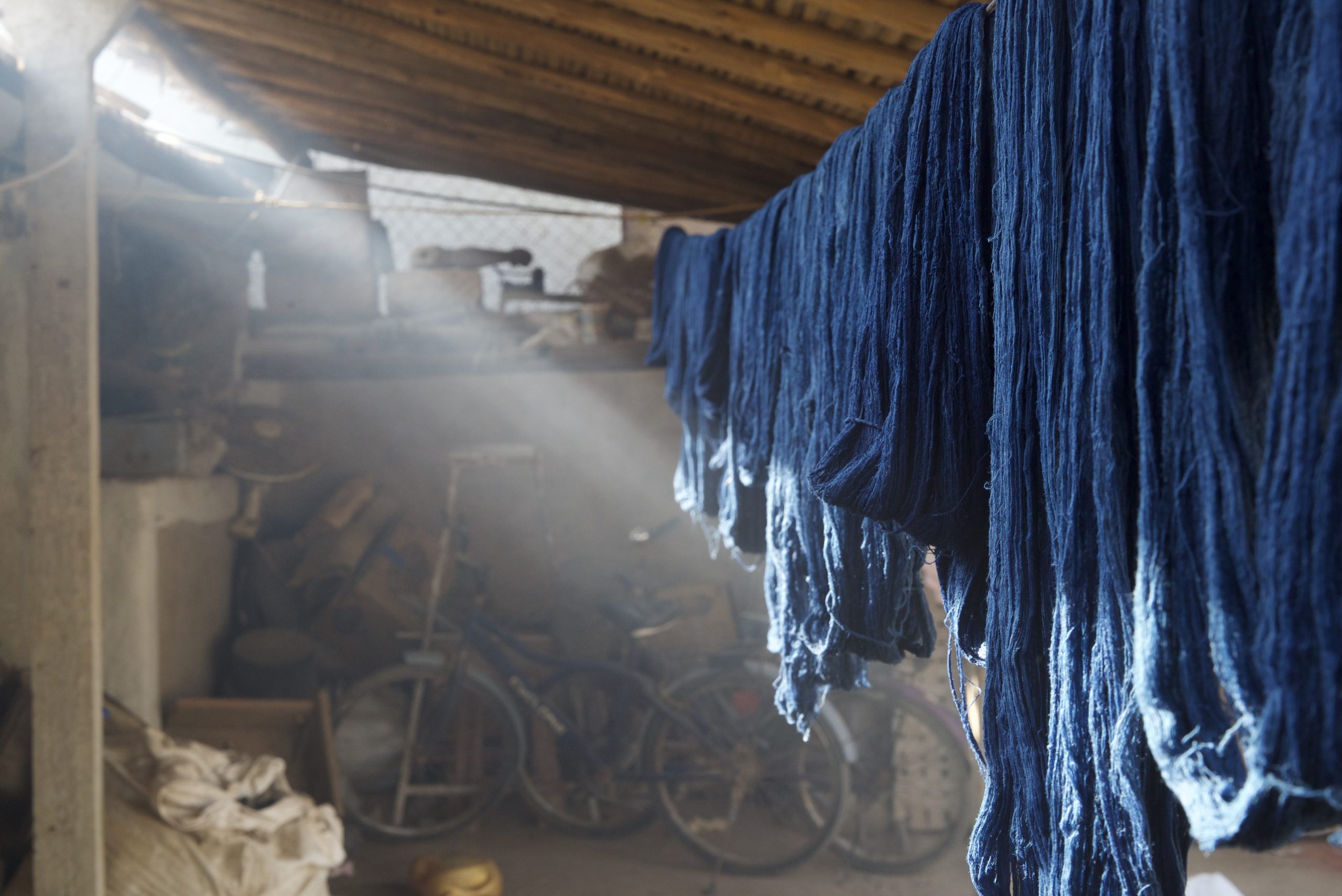 Jen Hoover is a researcher-artisan and founder of Aana Jana, an organisation that works directly with herders, weavers and knitters to develop new markets for their wool and woolen products. When Hoover started spending time in Himachal Pradesh, textile crafts were a way for him to connect across language barriers. He carried a knitting project along with him, and often one of the women of a household he would visit, would gesture for him to examine and see what stitches he was doing. She would then start knitting on it herself, which shocked Hoover a little. "In the US, you'd never do that! But I've come to expect it, and now I'll do the same. It's a way of creating real tangible bonds between us," he says.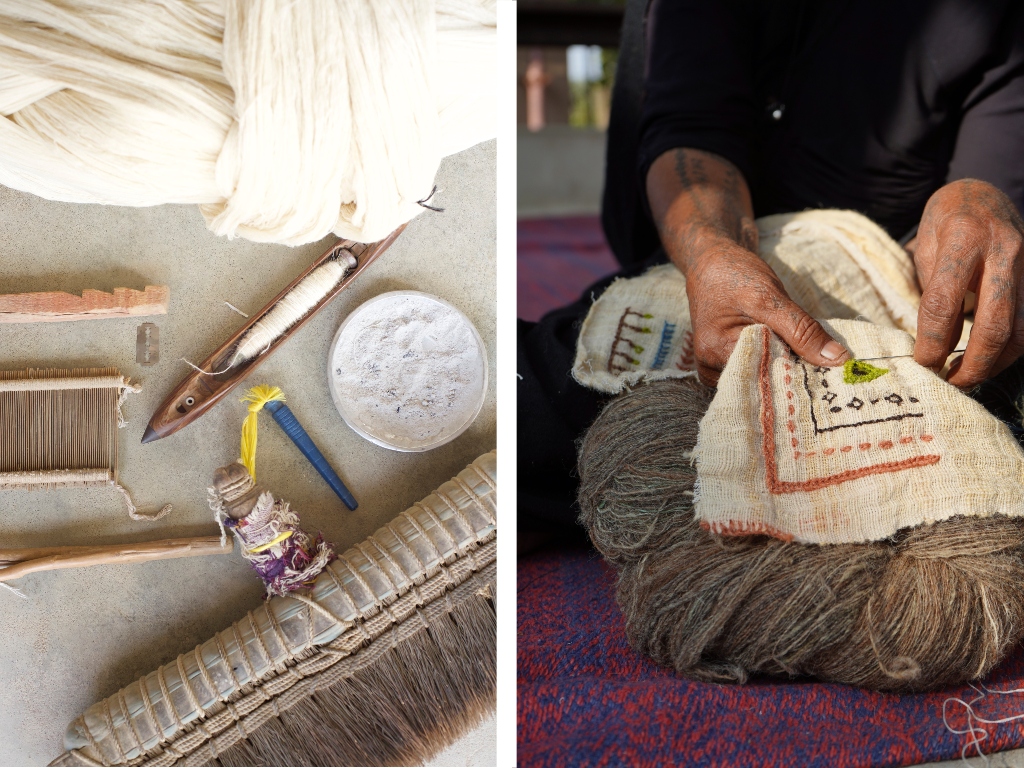 India produces more than 40 million kilograms of wool every year. More than three-fourths of the indigenous wool is discarded for the want of a market. In the past two decades, the procurement of wool has fallen drastically, which has led to a significant drop in secondary income for herders. India's wool requirements are met largely by imported wool, a commercial production system which has affected the indigenous economy. India imported wool worth more than Rs 2,000 crore in the financial year 2019 alone. This indigenous wool was also raw material for millions of artisans to work with, and a vital source of secondary income for the shepherds.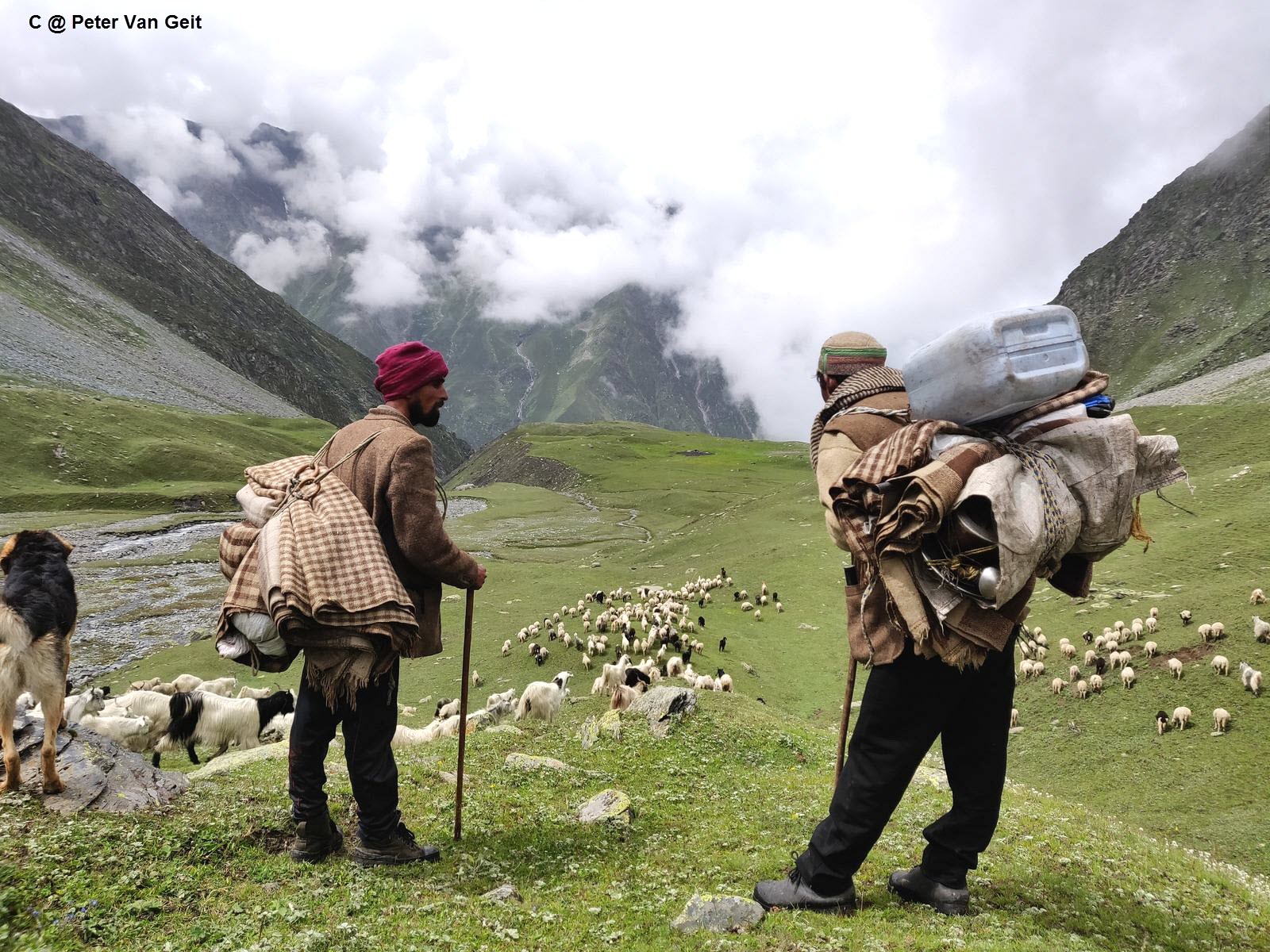 India boasts a rich diversity of indigenous wool and woollens, created by an ecosystem of herders, hand spinners, weavers, felters, and dyers. Neelkanth Mama, an elderly sheep herder from Karnataka, says that herding sheep is his dharma than a mere occupation, entrusted upon him by the divine. For Mahadevi Mehta, a hand spinner from Uttrakhand, her main earning comes from the happiness and peace that she finds in spinning.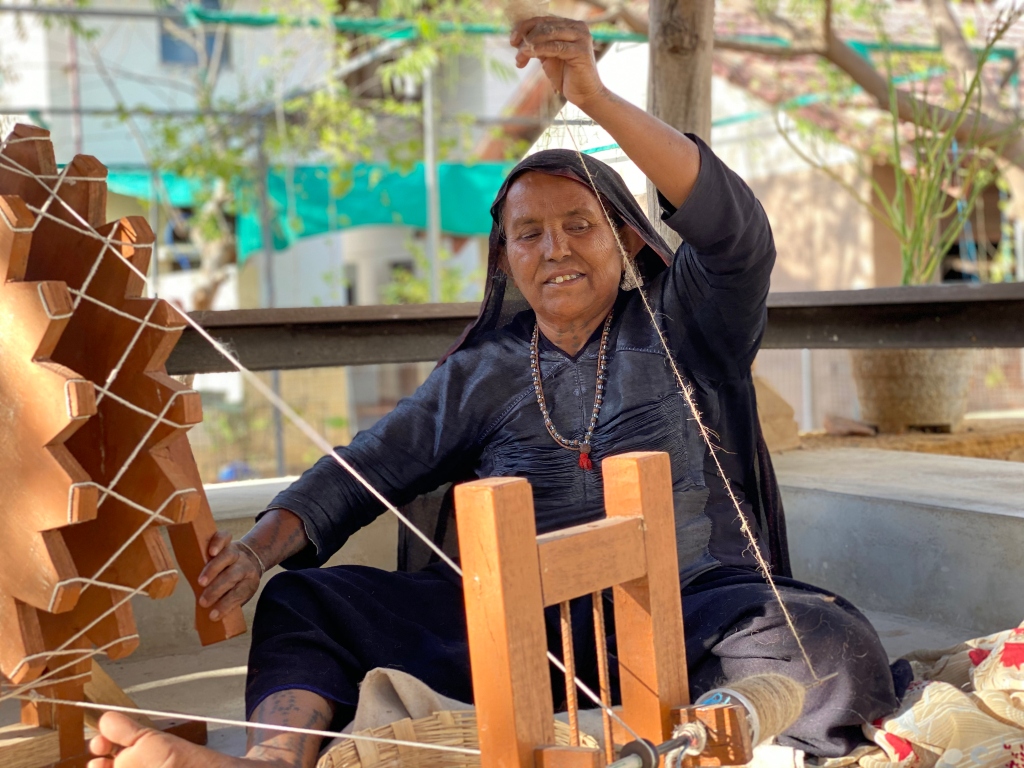 A recent online exhibition, Desi Oon, focused on Indian indigenous wool, highlighting its central role in pastoral movements, cultures, and economies. An attempt to develop interest and patronage for the indigenous wool and wool crafts, it was presented by the Center for Pastoralism, which is engaged in revitalising the indigenous wool economy and culture. The initiative took root in the pastures of the Living Lightly project, a travelling exhibition on the lands, lives, and livelihoods of Indian pastoralists.
The Desi Oon story, told through the journey of the wool fibre, traces the movement of sheep, the uniqueness of each breed, gorgeous diversity of traditional products, and the wonderful skill of wool artisans. Featuring different sheep breeds, including the black sheep of Deccan, the Patanwadi sheep of Gujarat, and the Harsil sheep of Uttarakhand, the exhibition showcases a beautiful collection of products created by India's wool artisans, experiences of pastoral herders, and perspectives of civil society members.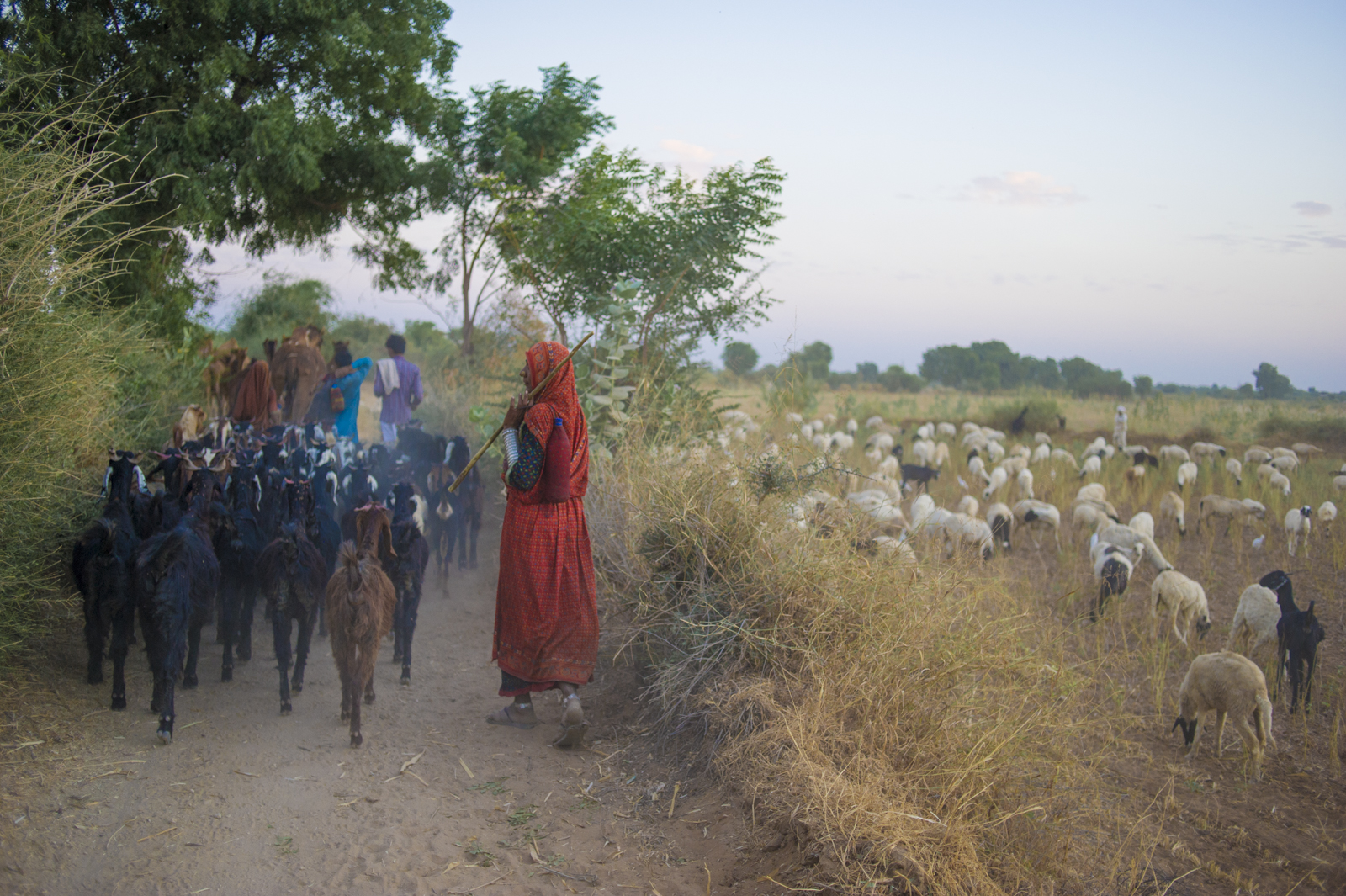 Further, in this "new normal", Desi Oon shows how pastoralists and artisans inhabit time and space, work and leisure, and the possibilities of resilience that they hold in a world endangered by climate change. If revived, the local wool creative industry can engage millions in rural India, and lead a global shift towards green production. "Pastoralism is an intelligent production system with no equal. It takes uncertainty as an input to clothe and feed humans and nurture agricultural fields," says Gopi Krishna, a noted civil society participant and member of Mitan Handicrafts.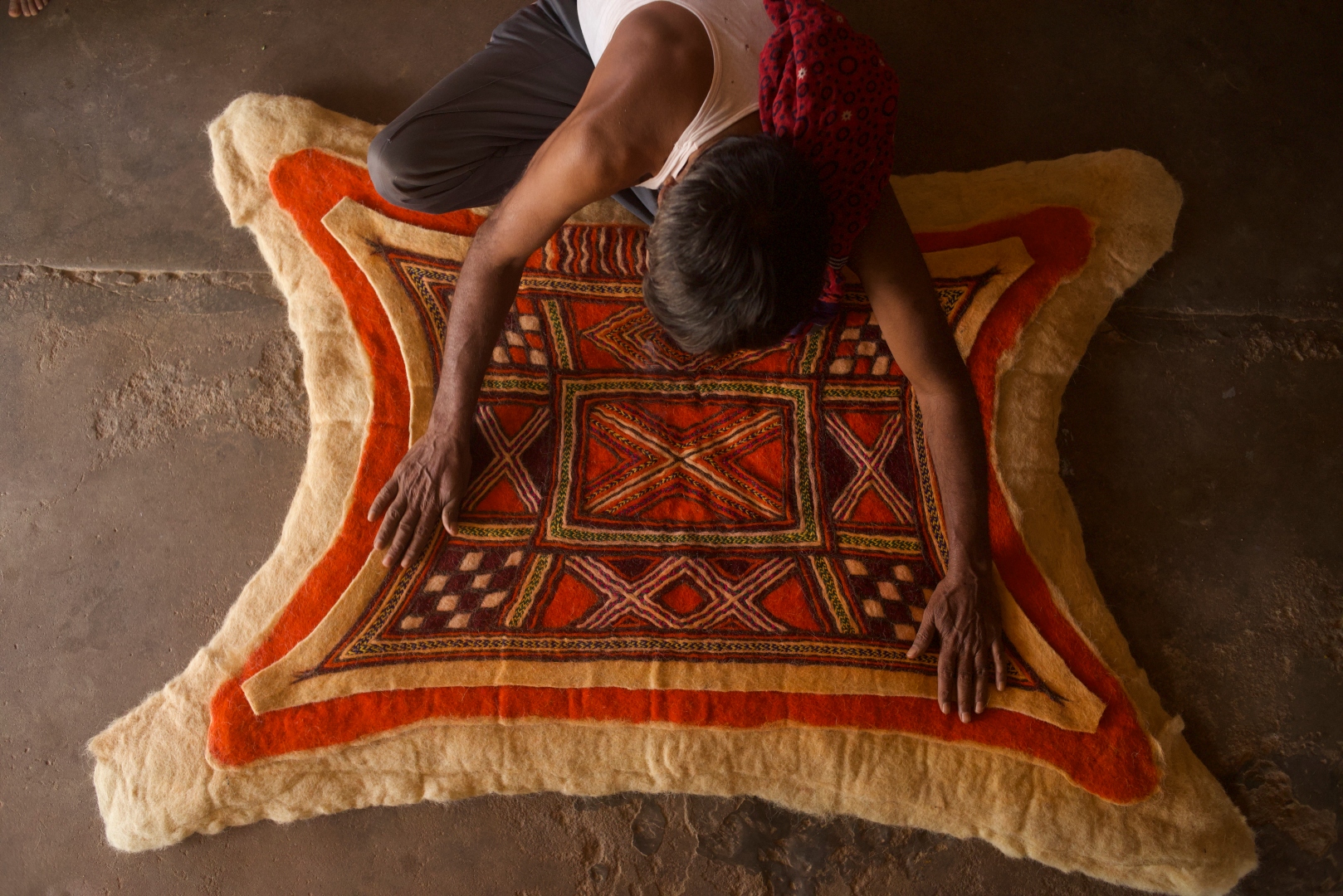 The show seeks to connect pastoralists and artisans with designers and some of India's best craft organisations trying to revive an entire value chain of indigenous wool. Each partnering organization highlights a particular sheep breed – the Black Deccani sheep by Mitan and Earthen Tunes, Harsil sheep by Avani and Peoli, Chokla by Rangsutra, Patanwadi by Khamir, and the indigenized Gaddi-Merino sheep of Himachal Pradesh by Aana Jana and Kullvi Whims.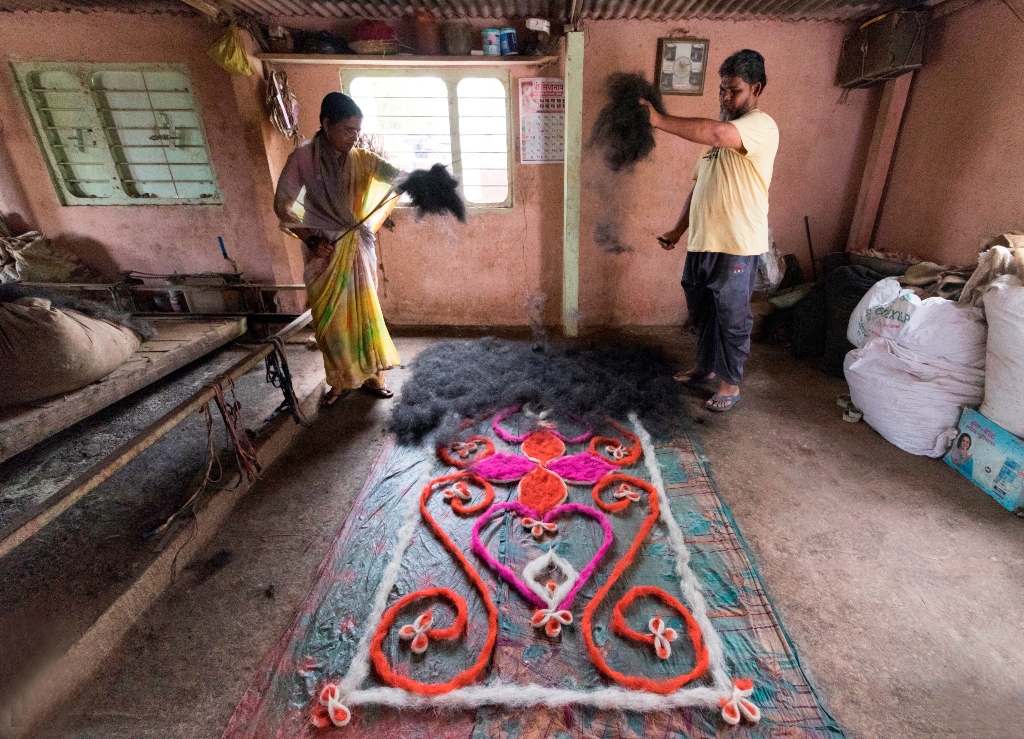 Shouryamoy D, Head of the Living Lightly Project, says that India's indigenous wool economy is an excellent example of a green production system, with each pastoral region having its own local economy and a rich tradition of craft practice. He believes, however, that the wool economy has come under stress in the recent years' regime of large-scale production and a globalised economy. Since it is vital to support such production systems, CfP has been working to revive wool-based livelihoods in different parts of the country. It is also working to see how wool could be used as an insulator for architectural projects as well as exploring ways to develop high quality bio-fertilizer from wool. "The Desi Oon exhibition is a culmination of some of these efforts over the past couple of years, and a reflection of the fabulous diversity of Indian wool craft," he says.