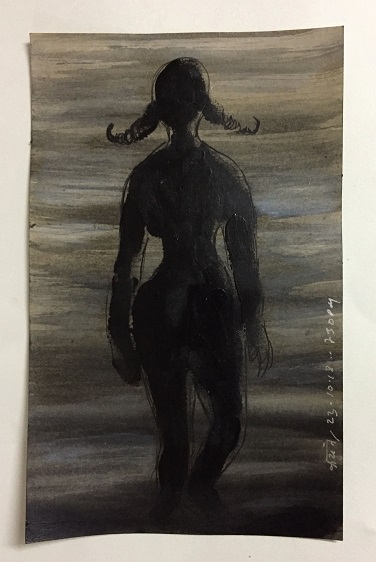 Amanda Gorman Says Security Guard Confronted Her, Saying She Looked 'Suspicious'
-New York Times 6 March 2021
The security guard is right:
Amanda Gorman, you are warned.
Don't walk in a suspicious way, even on your own street. 
The Government has issued a fresh advisory about the reading and writing of poetry:
---
FACTS: 
Active ingredients: Ideas.
Uses: Temporarily relieves pain and suffering among those experiencing grief, loss, injustice, or nostalgia. Temporarily provides comfort and healing; may also lift the mood until reality intrudes. Can be written, said, or read anywhere, at any temperature. 
Known side effects: Use with discretion and caution. Poetry contains ideas and words which may cause acute discomfort and produce a sense of guilt among those who wield power. 
Ask a Doctor before reading if you have: 
No sense of humour

No appreciation of other points of view

Rapidly rising temper when confronted by unfamiliar ideas

Trouble thinking outside the box

Lack of imagination
When reading poetry do not exceed recommended dose:
There are no known restrictions. Read as long as it pleases you. Then put the book aside, return to it another time.
In case of overdose: Go for a walk or listen to music. 
Stop use and immediately consult a friend if:
Frustration and helplessness occurs

Symptoms do not improve within 24 hours
Keep out of reach of people carrying swords, guns, stones, and machetes. Stay away from fundamentalists, prosecutors, the police and the judiciary. 
FINE PRINT:
Warning for readers: Do not use if you read words for their literal meaning. Do not expect the poem to remove gloom permanently. If you have the pre-existing condition of reading text where words are not meant to deviate from their meaning, consult your high school English teacher before reading a poem. As Humpty Dumpty said, "When I use a word, it means just what I choose it to mean – neither more nor less." 
Warning for poets: Poets are advised to be extremely cautious while writing about religion, those with authority, those with power, and those with wealth. Some known examples of effects: In Myanmar, police killed two poets on the streets because instead of staying at home and writing poetry, Myint Myint Zin and K Za Win were out protesting against the military. In India, Vara Vara Rao, 80, had to be restrained and chained to his bed in the jail because the police feared he might overthrow the government. In Saudi Arabia, Ashraf Fayadh was sentenced to 800 lashes because of poems he wrote for which he was accused of committing apostasy. In the former Soviet Union, Osip Mandelstam was known to have died in a gulag because he mocked the leader. In China, Liu Xiaobo died without warning the government that he was going to die, even after the government magnanimously released him  on medical parole, making the government lose face. In Israel, Dareen Tatour was jailed for writing a poem about freedom. In Bangladesh, men came to Shahzahan Bachhu's house and shot him dead because he wrote that it was OK if someone does not want to believe in God. In Uganda, Stella Nyanzi had to flee to Kenya because the one she loved was tortured because she wrote a poem about vagina. In Britain, Syed Talha Hasan is in jail because America wants him extradited. In jail he has shown no improvement and persists in writing poetry. In Spain, Pablo Hasel was sentenced to two years in prison for insulting the crown.
---
Amanda Gorman, you are warned. Don't walk in a suspicious way, even on your own street.