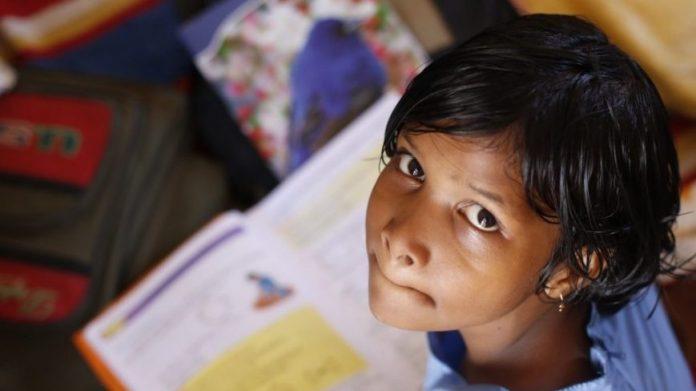 Ever since physical classes shut down during the Covid-19 pandemic, virtual education has become a new normal. Online classes have been imposed on students everywhere, but it has disproportionately impacted the lives of women in India, where its effects are also less recognised.
For those who belong to marginalised communities, besides their lack of access to the tools that facilitate virtual education, a key issue is loss of livelihood during the lockdown. "Due to the economic distress caused by the pandemic, families may need more hands at work, including of their children," says Dr. Ruma Bhargava, who founded Samarpan, an NGO that works in education and health in rural Maharashtra and Rajasthan.
Students from underprivileged backgrounds naturally have limited access to smart-phones, internet connections and personal computers, and female students doubly so. A recent UNESCO estimate suggests that approximately 11 million girls may not return to schools at all even after the pandemic subsides.
Even in ordinary circumstances, Indian society is quite unapologetic about its gender biases and so it has, quite "naturally", prioritised and facilitated the digital education of boys as compared to girls. The underlying notion is that boys or young men are to be future bread-winners and so must study, while girls or young women are to be restricted to the household and need not go to school. This discourse further propells the less-privileged to prioritise sons' education.
A likely consequence of these restrictions and biases will be higher drop-outs of girl students and uptick in their adolescent and teenage marriages. Even if young women and girls continue their schooling, they may find it harder to make up for the knowledge gap that has been created over the last year.
In government schools, apart from the basics such as tuition fees, books and meals, there are additional requirements such as uniforms and stationery which need money. Given the preference for male children, it is likely that families will channel available resources to educate sons, and so the drop-out rate for girls may grow exponentially, leaving them no choice but to engage in menial labour.
As Dr. Bhargava says. "Even in families that can afford to access gadgets nominally, if there is only one device available, there is a higher likelihood that the male children will get to use them."
GENDERED PROFESSION OF SCHOOL-TEACHING
In India, teaching in schools is considered a suitable and honourable profession for women, given the "stigma" of being outgoing is not attached with it. The teaching profession gives relatively more home-time to women, which is what is expected from them. In other words, teaching in a school allows a woman to carry the burden of the household along with professional commitments.
"The general perception is that a job in a school is not demanding, that it is perfect if one wants to 'balance' a career with family life. The worst part is that women [teachers] never complain about this. Their complicity creates a perfect situation for the existing school system to thrive," says Akansha, who teaches in a reputed private school in Kolkata.
However, as soon as virtual education became the norm, the demarcation between the private (household) and the public (office, school) was significantly blurred. Now, a teacher's household has become her working space too, and both demand her undivided and simultaneous attention. She takes classes for long hours during the day time while, say, checking up on in-laws, parents, children and doing other domestic chores.
When the lockdown was at its peak, no domestic help was available (for perfectly justified reasons) and it is women who are expected to perform a substantial share of domestic chores. This increased the woes of female teachers significantly, especially those employed in private schools.
"When I saw online memes about women teachers chopping onions while taking online classes, I could not help feel a wee bit offended. For if onions are not chopped, if dishes are not washed, if children are not fed, how would things work?" says Madhushree, a history teacher who lives in Delhi.
Not only did Madhushree lose her exclusively professional space due to the pandemic and lockdown, but also her probable refuge in it.
The corporatised systems of private schools need more attention at least to the extent that the management not only chooses to remain oblivious to the teachers' angst, but also expects them to be on top of their game at all times for the sake of their jobs.
Private school managements superimposed a false sense of normalcy on the pandemic by making online classes look like a cakewalk and brushing aside the infringement of teaching into teachers' private spaces.
"The system was being put to place; everyone was learning the ropes of the new structure. It left me baffled. My WhatsApp was not my private space anymore, as if it was usurped by the school management," Madhushree says.
The sudden shift to online classes was particularly difficult for elderly teachers. Overnight, they were expected to grasp technological nitty-gritties. More often than not, laptops were not readily available to them.
After all, private schools do not equip teachers with gadgets. Besides, in the gendered private domain of households, male members are considered more adept than women at handling gadgets.
"Senior teachers were at a loss. They did not know how to handle an excel sheet, most did not have unqualified access to a computer. I own a laptop, but I am 29—most women in their forties and fifties in the teaching profession do not have a laptop they can call their own. Now that the world is online, their children are attending classes online too. This shift has cost most teachers money. Some got a laptop, some a new tab or at least an updated hi-speed internet connection to sustain the back-to-back online sessions," says Akansha.
MOTHERS WORKING FROM HOME
In the world of virtual education, teachers may be mothers who are working from home and there are non-teaching working women who also have a full-time task of raising children. These working women, if in the informal sector, largely come from the lower rungs of the socio-economic ladder. They neither have the luxury of time, given that their families are the worst hit by the economic crisis of the pandemic, nor do they have the wherewithal (aptitude and resources) to dive into online work.
On the other hand, women who work in the formal sector have been forced to devote themselves to work on a constant double shift; maintaining their status as white-collar professionals while being efficient home-managers.
"Being a working woman, handling household chores and being a conscious mother around my eight-year-old child surely made my life difficult. I lost my patience a lot, though now I have learnt to live with it," says Debalina Chatterjee Pal, a human resource manager at Admitad India, who has juggled home and work-from-home for months.
The neo-liberal economy lays technology as a boon that will make household chores easier for women, thereby allowing them to invest more "productive" hours at work. In fact, even before the Covid-19 pandemic, an estimate from UN Women said that worldwide, women do an average of 4.1 hours of unpaid work per day as opposed to 1.7 hours per day for men.
The onus of the well-being of family fell on women despite the unprecedented circumstances created by the pandemic. Yet corporate employers used "family" as a ruse to pin women as underperforming, paving the way for their probable layoff. Neither did families allow women adequate respite nor did work permit them "freedom".
One such instance is of 30-year-old Aditi from Gurgaon, who nearly decided to give up her corporate job when her company refused her permission to work from home and forced employees into the office during the unlock phases. Given that crèches are not still open and potential caretakers are unavailable, how could she have managed care for her three-year-old daughter?
Virtual education is integrally connected to the pandemic-affected economy, so it was bound to have a deep impact on women. The devaluation of women's work and their unpaid labour is a key feature of neo-liberal economic discourse. Women's worth is constantly discounted. The pandemic-induced virtual education paradigm carries a similar surreptitious gender imbalance. Even if gaps in infrastructure—lack of smart phones, laptops and so on—are addressed, it will not create a sustainable alternative to education in real schools.
[Some names have been changed on request.]