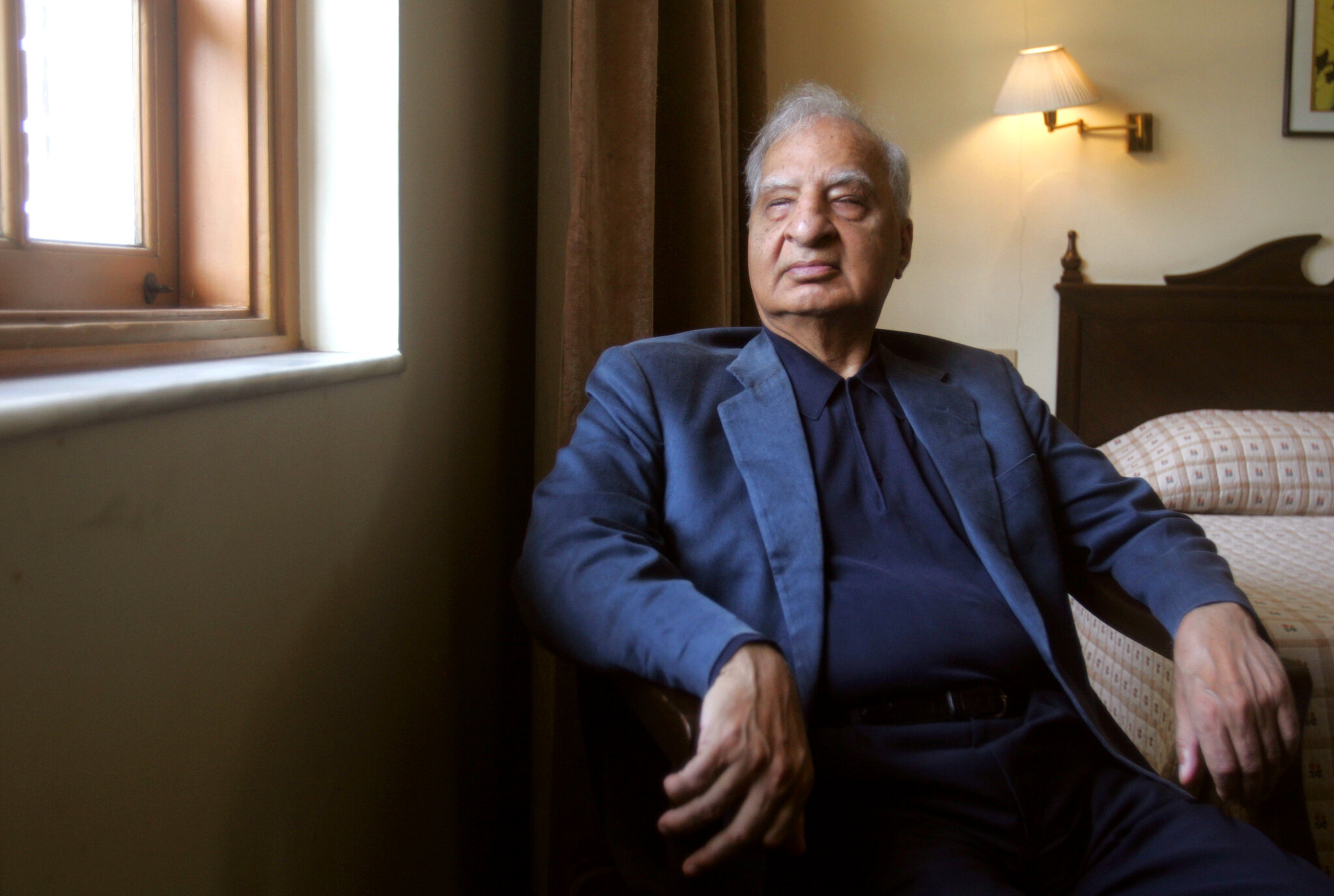 "See there, the short man walking confidently", said a friend while strolling in Oxford in 1959, "That's Ved Mehta, he is completely blind but can 'see'".
Yes, Indians did gawk at Ved, we are like that.
But Oxford had embraced him. He was a student at Balliol, one of the best colleges of the university, and lived a full life. We had not really become friends, but knew of each other.
Decades later, he came to visit me, and while he sat with us in our apartment in Jor Bagh, he could see. Despite the absence of sight in the physical sense of the word, it never seemed like he could not see.
That to me seemed extraordinary about Ved. He had some kind of a sensory gift that never made us feel that he was blind. He could see us, he knew us. He was not only gifted with this transcendental sight, he also had a very warm heart. He was loyal to his friends — of whom he had a horde in India — both the ex-Oxford wallahs as well as those in art and literature.
It was during his visits that one realised how unfriendly India was to those who had any kind of handicap — be it the lack of sight or limbs or any other deficiency — he uneven pavements, the awkward steps, the lack of railings. But miraculously Ved did not seem to find any of this intimidating.
While Ved is famous for his excellent writings on a range of subjects, it is this yearning for India and his friends in India that stands out in my memory of this friend. Ved was only a year younger to me, so I know that my clock is also ticking. But the question that irks me is how we can ensure that India and its reading public recognises and remembers extraordinary achievers like Ved. He could be a role model for others who have been deprived of sight. But of course for much more.