Below are two letters Fr. Stan Swamy recently wrote to his friends from Maharashtra's Taloja jail, where he is imprisoned along with activists Varavara Rao, Vernon Gonsalves and Arun Ferreira — also arrested in connection with the Bhima Koregaon case. Excerpts from the letters were shared widely across social media recently, after they were published online by Swamy's friend John Dayal. The 83-year old human rights activist and Jesuit priest, who is also a Parkinson's patient, explains how difficult it is for him to survive in his small cell with limited facilities and the authorities' lack of concern.
The Jharkhand-based human rights activist and Jesuit priest Fr. Stan Swamy SJ was arrested by the National Investigation Agency last month, alleging that he was a member of the banned Communist Party of India (Maoist) and involved in the 2018 Bhima Koregaon violence. Even though there has been no evidence pointing towards these allegations, on October 23, the NIA court rejected his interim bail plea on health grounds. His application seeking permission to use a sipper and a straw to take his daily meals has also been delayed in court due to the prosecution's indifference, which took 20 days to respond.
These letters lay bare the kind of brutal state apathy that wrongly accused political prisoners like him are made to suffer in today's India.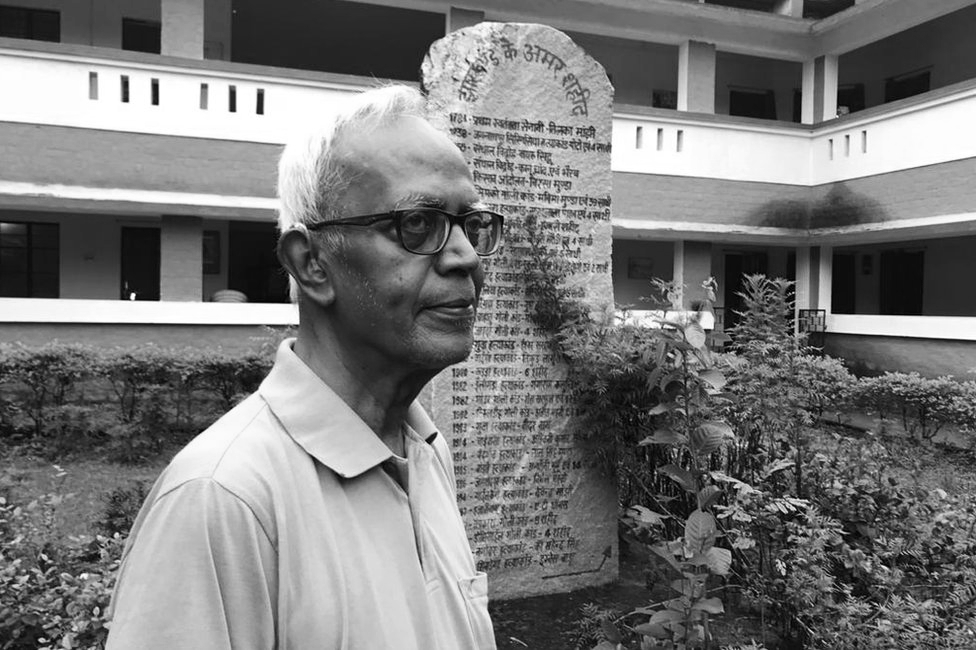 "Dear friends,
Thank you so much for the solidarity support by so many, for me and my co-accused. I am really grateful.
The Prison administration provides breakfast, tea, milk, lunch and dinner. Any additional edibles are to be purchased from the prison canteen, twice a month. Also, newspapers, toiletries, stationary and other essentials can be purchased through the prison canteen.
My needs are limited. The Adivasis and the Society of Jesus have taught me to lead a simple life. I had brought with me a "sipper-tumbler", to drink tea and water. However, the same was disallowed at the prison gate, on entry on 9 October.
Now, I am using a baby-sipper mug, which I purchased through the prison hospital. I have communicated this need to our lawyers. I am still awaiting to receive the sipper-tumbler.
Varavara Rao is very sick. Kindly, pray for him. Listening to the life-narratives of the poor prisoners is my joy in Taloja. I see God in their pains and smiles.
Fr. Stan Swamy SJ"
[…]
"Dear friends,
Peace! Though I do not have many details, from what I have heard, I am grateful to all of you for expressing your solidarity support. I am in a cell approximately 13 feet x 8 feet, along with two more inmates. It has a small bathroom and a toilet with Indian commode. Fortunately, I am given a western commode chair.
Varavara Rao, Vernon Gonsalves and Arun Ferreira are in another cell. During the day, when cells and barracks are opened, we meet with each other. From 5.30 pm to 06.00 am and 12 noon to 03.00 pm, I am locked up in my cell, with two inmates. Arun assists me to have my breakfast and lunch. Vernon helps me with bath. My two inmates help out during supper, in washing my clothes and give massage to my knee joints. They are from very poor families.
Please remember my inmates and my colleagues in your prayers.
Despite all odds, humanity is bubbling in Taloja prison.
Fr. Stan Swamy SJ"