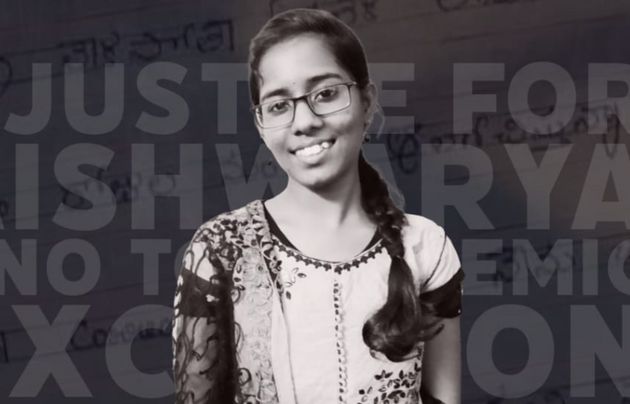 On Nov 3, Tuesday, 19-year-old Aishwarya Reddy, a student at Delhi University's Lady Shri Ram (LSR) College, died by suicide because her family couldn't afford a laptop for her online classes. A BA Mathematics Honours student, Aishwarya hailed from a financially weak family in Telangana and used to further her academics using the amount she'd receive as part of the government's INSPIRE scholarship. However, since March, the disbursal of the same had stopped entirely, pushing the family into immense economic stress.
The pandemic has exposed a large section of the country's population to infrastructural inequalities, among many other ordeals. Within this, students seem to be one of the most affected categories, with the academic opportunities of those who survive on the margins coming to a complete halt or progressing with immense difficulty. Major students' organisations have been raising these issues and petitioning the central government ever since the pandemic began, but no solid action has been taken so far.
The Delhi State Committee of the Students' Federation of India (SFI) held a press conference around the issue yesterday, which had Aishwarya's mother elaborating what had transpired in the months leading up to her daughter's suicide.
Speaking in Telugu, Aishwarya's mother explained how her family's inability to arrange money for her led her to go into depression. A brilliant student and a class topper, Aishwarya was unable to study only because of her financial background, said her mother. "Aishwarya was the first person from our community to travel all the way to Delhi to study. She would tell me that she'd become a laughing stock among all of them if she were to discontinue her studies", she added. "We already have many debts and our home is on mortgage. The pandemic has pushed us to extreme financial stress as there is no income coming in. If the scholarship was disbursed on time, she could have at least gotten a laptop. It never did".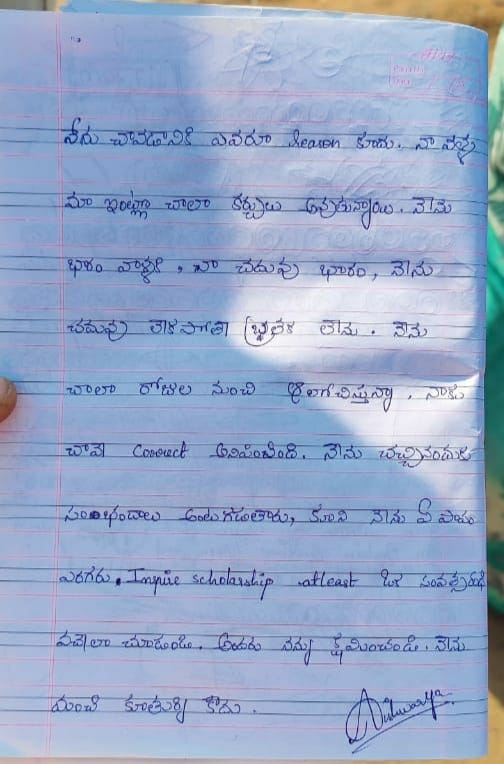 "The LSR community is deeply saddened and angered and will not let the authorities distance themselves from the crime they have committed", said Unni Maya, General Secretary of the LSR Students' Union in the conference. "That the authorities were never approached is false. The union had gotten in touch with them multiple times but our concerns weren't paid heed to". 
Unni Maya read out Aishwarya's own responses to a survey the union had committed regarding students' access to the internet and other infrastructure — her answers proving that she and her family did not have the facilities to attend online classes, despite which the administration went ahead with their decision. The union representative also held the administration's recent decision about hostel vacation responsible for the incident. As per the new rule, the college hostel rooms are to be occupied only by students in their first year, forcing students in their second and third years to move out and fend for themselves. Aishwarya, as per her mother and Unni Maya, did not have the financial means to do this.
Dipsita Dhar, SFI's All India Joint Secretary and a PhD scholar at JNU, said that her organisation doesn't consider this an isolated incident, but a part of other such student-suicides that have happened this year. "Poor mental health must be seen in conjunction with structural inequalities and Aishwarya was facing both", she said. "There must be an immediate disbursal of scholarship amounts and an investigation specifically into Aishwarya's case". She added that SFI will intensify its movement for better academic facilities in the country, the condition which have been worsened by the pandemic.
The press conference also had JNUSU President Aishe Ghosh, SFI-Delhi Joint Secretary and former LSR student Mounica Sreesai, and Navina Lamba from the Ambedkar University Students' Union — all demanding that the college and university administrations, along with the central government be held responsible for their apathy and inefficiency.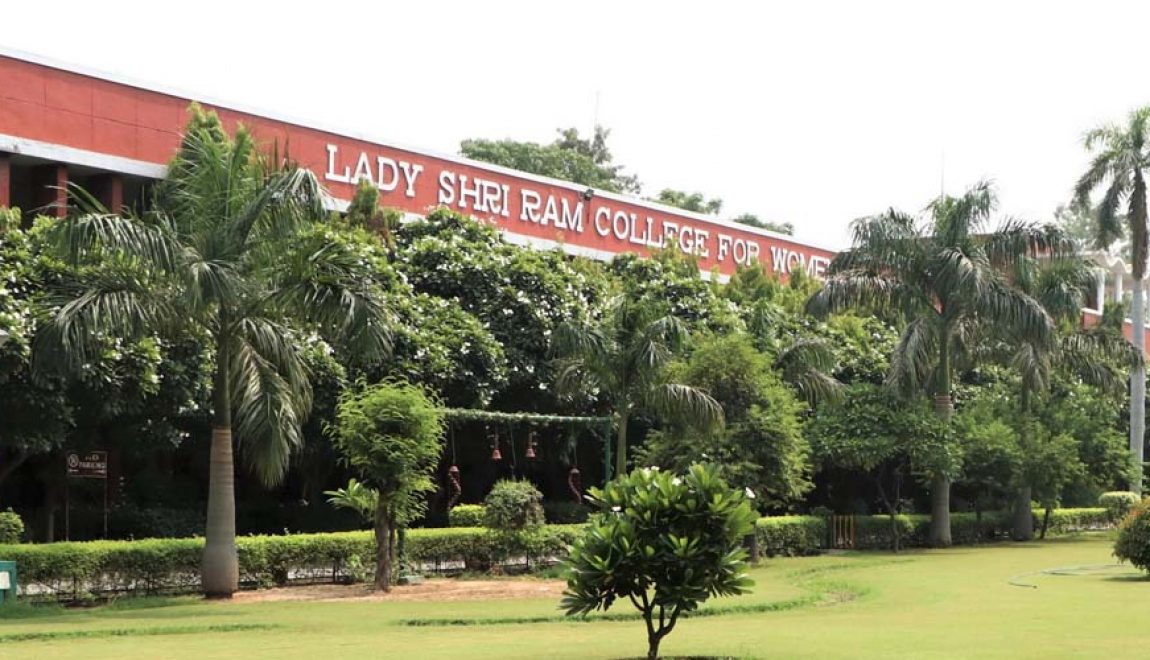 The LSR incident has created waves of protest and disappointment within the college community. Shockingly enough, soon after it caught attention, the Ex Lady Shri Ram College Students Association (ELSA) came out in support of the administration, stating that Aishwarya failed to approach the authorities with her problems. In response to this, hundreds of other alumni members released their own statement condemning ELSA's stand. "It is an ignorant and spineless attempt to refuse to hold the institutional authorities responsible for a suicide, something that could have been avoided if the administration had chosen empathy over indifference to a student's distress", it says. Representatives of the LSRSU too have come forward to deny the argument that the authorities were never approached. Unni Maya, in her Facebook post, says, "We have repeatedly mailed regarding the issue faced by her and many other students to the LSR administration, we received no replies from them so far… It is important to say: THIS IS NOT A SUICIDE BUT AN INSTITUTIONAL MURDER!".