Dissent in October: 2015 and now
In 2015, a large number of writers, writing in different languages from different parts of the country, returned awards, given to them by state institutions, to protest against the rising culture of intolerance. This protest spread from literature to science to film, theatre and the arts. Writers, scientists, filmmakers, artists and theatre artistes returned awards, signed statements, held public meetings and rallies, and marched on the streets.
[Five] years later, this unprecedented season of dissent can be seen as a part of a larger canvas of other protests in the country, whether in university campuses or among dalits, adivasis, minorities, women, farmers and students. It can also be seen as a beginning, or at the very least, a powerful milestone—when the cultural and scientific community, regardless of class or caste, language or region, spoke up in a resounding chorus against the "unmaking of India". This is the legacy of 2015 that lives on despite several attempts, then and now, to diminish its significance.
The following is a catalogue of events from October 2015, a list of dates and names, plain and unembroidered, which speaks of the human spirit and solidarity more lyrically than a story.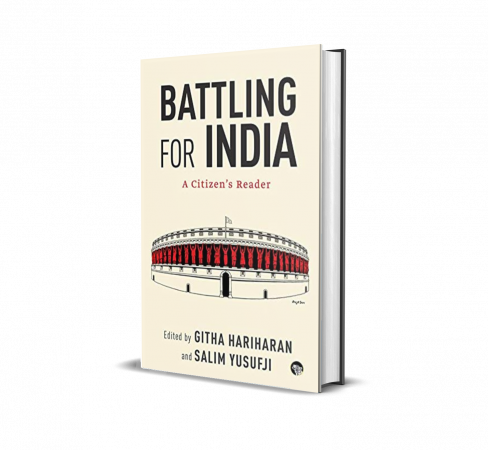 September 2015: Hindi writer Uday Prakash returns his Sahitya Akademi award, with the comment that free speech is endangered under the BJP government. He expresses his dismay at an Akademi that remains silent after the murder of M.M. Kalburgi, whose work the institution had celebrated with its award in 2006.
October 2015: As the silence of the Akademi grows louder in the succeeding days and weeks, Uday Prakash's gesture snowballs into the largest such protest by writers since Independence.
October 3: Kannada writers Veeranna Madiwalar, T. Satish Javare Gowda, Sangamesh Menasinakai, Hanumantha Haligeri, Shridevi V. Aloor and Chidananda Sali return their Kannada Sahitya Parishat awards in protest over the delay in the inquiry into M.M. Kalburgi's murder.
October 6: Nayantara Sahgal, writer in English, returns her Akademi award "in memory of the Indians who have been murdered, in support of all Indians who uphold the right to dissent, and of all dissenters who now live in fear and uncertainty".
October 7: Hindi poet Ashok Vajpeyi returns his Akademi award, saying "This is in solidarity with writers and intellectuals being murdered in broad daylight…"
October 9: Urdu novelist Rahman Abbas returns his state Akademi award, calling on other Urdu writers to register their protest by doing the same. "It is high time," he says. "We cannot remain voiceless."
Carnatic vocalist, writer and social activist T.M. Krishna writes to the Prime Minister: "Words, strong and emotional words, come to you easily. So why do we need to shout and scream for a few sentences about a man who was lynched for allegedly consuming beef?"
October 10: The voices speaking up grow in number. The gestures of resistance—the return of awards, the resignations from the Sahitya Aakdemi council and board—become multi-lingual and many-voiced. The protest is against "intolerance"—a code word for violence against minorities, and the clampdown on free speech and dissent.
Shashi Deshpande, writer in English, resigns from the Sahitya Akademi General Council. Malayalam writer Sara Joseph returns her state Akademi award. Malayalam poet, critic and translator K. Satchidanandan resigns from the Executive Board and all other committees of the Sahitya Akademi. Malayalam writer P.K. Parakkadavu resigns from the General Council of the Sahitya Akademi, citing its failure to uphold freedom of expression. Keki Daruwalla, writer in English, writes to the Akademi President Vishwanath Prasad Tiwari. Adil Jussawalla, poet in English, also writes to the Akademi President.
October 11: Kannada poet Aravind Malagatti resigns from the Sahitya Akademi General Council. Kannada writer Kumbar Veerabhadrappa (Kumvee) returns his Akademi award.
Literary critic and activist G.N. Devy returns his Akademi award.
Hindi writers Mangalesh Dabral and Rajesh Joshi return their Akademi awards. Four Punjabi writers—Gurbachan Singh Bhullar, Ajmer Singh Aulakh, Atamjit Singh, Waryam Sandhu—return their Akademi awards in a single day.
A federation of Kashmiri scholars, Adbee Markaz Kamraz, asks the top literary body to break its silence over the increasing "communal frenzy".
October 12: Konkani writer N. Shivdas announces at a rally that he is returning his Akademi award.
Writer and founder of the Tarksheel (Rationalist) Society, Megh Raj Mitter, returns the Shiromani Lekhak, the Punjab government's highest award for writers.
Bilingual poet and critic E.V. Ramakrishnan resigns from the English Advisory Board of the Sahitya Akademi.
Critics and academics K.S. Ravikumar and C.R. Prasad resign from the Malayalam Advisory Board of the Akademi.
Oriya poet Rajendra Kishore Panda invokes the constitution of the Sahitya Akademi in his letter to the Akademi President.
Novelist Salman Rushdie also joins the protests against the spread of "communal poison" and "rising intolerance" in the country.
Kashmiri writer Ghulam Nabi Khayal says he is returning his award.
Translator and writer Gopalkrishna Gandhi says, "Writers returning Sahitya Akademi awards is a landmark moment… If writers and dissenters don't protest, who will?"
Theatre artist Maya Krishna Rao enlarges the stage of writers' protests by adding the voices of performing artists.
Kannada critic Rahamat Tarikere returns his Akademi award, protesting the recent increase in intolerance.
Four more writers from Punjab—Surjit Pattar, Baldev Singh Sadaknama, Jaswinder and Darshan Buttar—announce that they are returning their awards.
Gujarati poet and essayist Anil Joshi announces that he will return his Akademi award.
Professor and Punjabi writer Chaman Lal returns his Akademi translation prize.
October 13: It is no longer just Akademi awards being returned. Punjabi fiction writer Dalip Kaur Tiwana announces that she will return her Padma Shri.
Meena Alexander, poet in English, expresses solidarity with Indian writers and writes on the "Silenced Writer".
Marathi poet and fiction writer Pradnya Daya Pawar announces she is returning all her literary awards and the prize money to the Maharashtra state government to protest the "culture of intolerance" in the country.
Assamese writer and journalist Homen Borgohain says he will return his Akademi award in protest against the Dadri incident, and attacks on minorities, liberal writers and rational thinkers. Another Assamese writer, Nirupama Borgohain, announces she will return her Akademi award.
Bengali poet Mandakranta Sen announces that she will return her Young Writers' special award from the Akademi.
Marathi writers Harishchandra Thorat, Sanjay Bhaskar Joshi and Ganesh Visputay return their Maharashtra state government awards.
Keki Daruwalla, writer and poet in English, returns his Akademi award.
Expressing concern over rising communal polarisation and intolerance, 100 intellectuals from West Bengal write to President Pranab Mukherjee.
On October 15, another 63 intellectuals add their names to the letter.
The Goa Konkani Lekhak Sangh (GKLS) plans a series of demonstrations during the International Film Festival of India in Goa to condemn the murder of rationalists and writers in the country. Fifteen of the Konkani award winners, along with Padma Shri writer and academic Maria Couto, plan the protests to highlight their concerns before national and international delegates visiting the state for the 46th edition of the film festival. N. Shivdas, who had earlier announced that he would return his award, also plans to join the collective protest.
Punjabi writer Mohan Bhandari confirms his decision to return his Akademi award in solidarity with the nationwide protest by writers.
Forty Punjabi writers and theatre artists stage a protest in Chandigarh against the suppression of freedom of speech, and to express solidarity with those who have returned state awards.
The number of awards returned in Punjab is the highest in the country. The group of forty people includes Mohan Bhandari, Chaman Lal, Meg Raj Mitter, Hardev Chauhan, Dr Dharamvira Gandhi, and Harjinder Kaur, chairperson, Punjab Arts Council.
Nand Bharadwaj, the noted Hindi writer from Rajasthan and former director of Doordarshan, announces that he will return his Akademi award.
Sahitya Akademi Award-winning novelists and poets from Goa, including Nagesh Karmali, Damodar Mauzo, Pundalik Naik, N. Shivdas, Datta Damodar Naik, Ramesh Veluskar, Meena Kakodkar, Hema Naik, Dilip Borkar, Gokuldas Prabhu, Mahabaleshwar Sail, Prakash Padgaonkar, Arun Sakhardande, Tukaram Seth, Maria Aurora Couto and Amitav Ghosh strongly condemn the rising trend of intolerance in the country.
October 16: Seventy-three sociologists at universities across India and around the world register their strong protest against "any attempt to impose a uniform belief or practice, on either individuals or communities" which is "antithetical to the freedom enshrined in the Constitution."
Telugu writer M. Bhoopal Reddy announces he will return his Akademi award. He will also return his Ugadi Puraskaram given by the Telangana Government to register his protest against the "indifference" of the state government to the growing number of farmer suicides.
October 17: Telugu writer Katyayani Vidmahe announces the return of her Akademi award.
In the following days, Urdu writer Munawwar Rana and Hindi writer Kashinath return their Akademi awards. They are joined by Danish Husain, who returns his Ustad Bismillah Khan Yuva Puraskar.
Thirteen writers and artists from Gujarat and ten from Maharashtra add their names to the October 14 statement from Bengali intellectuals. By the end of the month, 250 distinguished academics from around the world have put their names to the October 16 protest letter of the sociologists.
In the opening days of November, writer Arundhati Roy and two dozen filmmakers—among them Kundan Shah, Saeed Mirza and Dibakar Banerjee—return their national film awards.
October 28: Adding new power to the ongoing resistance, scientists join in, saying that "the writers have shown the way with their protests", and that they "reject the destructive narrow view of India that seeks to dictate what people will wear, think, eat and who they will love."
On the same day, veteran scientist Pushpa Mittra Bhargava announces that he will return his Padma Bhushan award to protest "the government's attack on rationalism, reasoning and science."
On 1st November veteran Hindi writer Krishna Sobti, then ninety years old, speaks at a public meeting called Pratirodh in Delhi:
"First Babri, then Dadri—in the name of Hindutva, they are showing bravery, an impotent bravery. If there is greed on one side of a hegemonic ideology and violence on the other, then you can only expect erosion of democratic values."
Indeed, though 2015 has come and gone, it is the BJP government and its right-wing friends who remember the collective voice of citizens well, and live in fear of it. In the run up to the Assembly elections in 2018, BJP President Amit Shah said, "BJP will win all elections despite Akhlaq killing and award wapsi." Actually, they didn't. But the BJP has not given up, of course. And neither shall we.
This is a slightly edited excerpt from the chapter 'Dissent in October' of the book Battling for India: A Citizen's Reader (2019) edited by Githa Hariharan and Salim Yusufji. Published by Speaking Tiger.