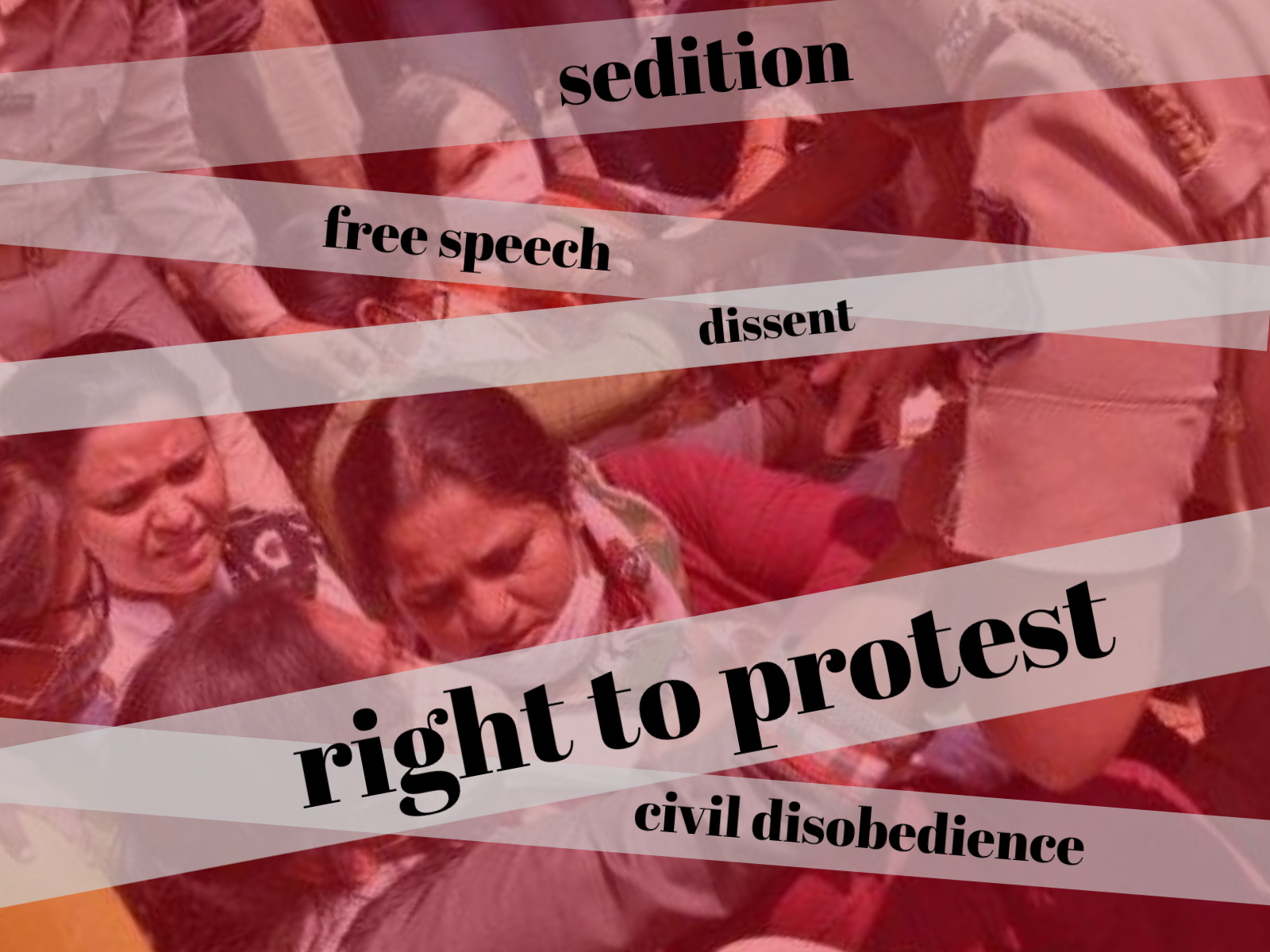 In the aftermath of the brutal rape and murder of a dalit woman in Hathras, Uttar Pradesh, the crackdown on the dissenting voices continues. A case was filed against Chandrashekhar Azad, founder of Bhim Army under various sections of Indian Penal Code such as Sections 147 (rioting), 341 (punishment for wrongful restraint), 188 ( violation of public order). On the other hand, another FIR has been filed by UP police for sedition, criminal conspiracy and attempt to instigate riots by spreading misinformation. Although the FIR does not name any individual it remains as a tool to book anyone who dares to speak out against the police brutality and ugly politics of defending the perpetrators.
The intolerance of the government towards any kind of dissenting voices has been proved through multiple instances such as crackdown on activists and intellectuals in the name of Bhima Koregaon, targeting of people protesting against CAA-NRC-NPR, questionable investigations in the Delhi violence cases. Laws such as Sedition and Unlawful Activities Prevention Act (UAPA) have served as tools for such crackdown. The right to dissent, the right to protest against the government's actions, to express one's opinion and criticism is an important part of our constitutional framework.
In this post we share some material from our archives that speaks on themes of right to dissent, sedition and right to free speech in India. This is also in continuation of the efforts of the Indian Cultural Forum to remember Gandhi's message on sedition and the importance of nonviolent resistance.
Free Speech, Nationalism, Sedition: M N Roy Memorial Lecture by Justice A P Shah
A P Shah
In this lecture Justice A P Shah explains contours of the right to free speech in India and states, "It has thus long been understood that free speech has to be countered by more speech; that the response to criticism is not to shut it down, but to engage with, and respond to, the speaker."
Protest and the Right to Freedom of Speech and Expression
Lawrence Liang
A recurring theme that emerges in evaluations of the state of free speech in India is the assertion that many laws which curtail free speech have their origins in colonial experience and their continued existence and use testifies to the fact that in the domain of speech we face a problem of colonial continuity. What is it about the colonial construction of the public sphere and the speaking subject that continues to influence the state and the judiciary's response to free speech
issues?
Should I Wear My Patriotism On My Sleeve?
Swapnil Tripathi
Analysing the law on sedition in India and the demand for its stricter enforcement
Sedition: Tool to Suppress Dissent
Newsclick Team
Since the time anti-CAA-NRC protests erupted across the country, many protesters have been slapped with sedition charges. In this video from February 2020 NewsClick presents an overview of what the draconian colonial law means and how political parties have used it to curb dissent, time and again.
Sedition and the Right to Freedom of Expression
ICF Team
In this detailed discussion with Rishab Bailey, legal director of the Society for Knowledge Commons, lawyer and legal researcher Lawrence Liang of the Alternative Law Forum talks about the history of free speech, sedition and hate speech laws in India and the United States. Liang argues that even with the various safeguards in the juidicial system, the courts need to make it more difficult for those claiming hurt sentiments or threats to the state to harass the accused.
Is Raising Azadi Slogan sedition?
ICF Team
Does raising "azadi" slogan amount to sedition? In this video, Senior law professor Faizan Mustafa, answers the question as he explains the sedition law in India with its history and case laws.
How a peaceful dalit demonstration led to charges of sedition
Anushka Singh
In this excerpt from the book, Sedition in Liberal Democracies, we get a more nuanced understanding of how sedition operates in everyday life as it interacts with existing oppressive structure of caste. The author explains how sedition emerged as a tool for caste domination in Bhagana village of Haryana.