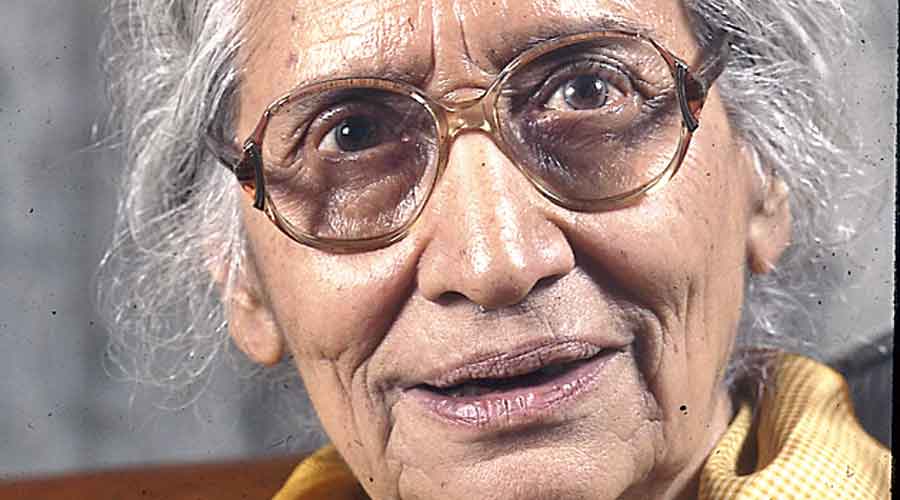 Post Independence, India did go through what can conventionally be called renaissance. Among those who really made it to the renaissance were people like Kamaladevi Chattopadhyay — who not only initiated, but literally built several institutions to promote different elements of the arts. Whether it was the Sangeet Natak Academy, the film studio in Mumbai, or handicrafts and folk art — including puppeteering — Kamaladevi had her hands in everything. Kapila Vatsyayan was not only her close friend but an ally in all this.
For me, Kapila was an elder sister and a close friend of my late husband, Lakshmi Jain. During the pre-independence days, they were both students at Delhi University's Hindu College. Lakshmi had walked out of his parental home when he was around 18 because of a disagreement with his father. He had nowhere to go. A significant figure in the constituent assembly at the time, B Shiva Rao, had a large house in Lodhi Estate. His wife Kitty was one of the architects associated with the revival of crafts and handlooms in India along with Kamaladevi. The couple let Lakshmi pitch his tent in their lawns.
He lived there in that tent for a few years and Kapila's mother provided the food through a subterfuge. Kapila told her mother, who had a large establishment, that one of her brothers needed tuition and that she had found a tutor, Lakshmi Jain. So the tutor would go to the mother's house and as part of the Indian tradition, he would be fed. Or so the story goes between Lakshmi and Kapila — interwoven from youth to old age with the mediation of Kamaladevi, interest in crafts, and then of course, the India International Centre (IIC).
Lakshmi called her "Kapeel" and like a religious tradition, sent her red roses on every one of her birthdays, which interestingly falls on December 25, Christmas Day.
Over the years, their politics took different paths, but as they aged, they came together again. I will never forget the time when Kapila started teaching Lakshmi some yoga exercises, as he felt his body weakening. We were in a bedroom at IIC and Kapila was in a saree. She lifted her leg right up at 90 degrees to show him how to improve his back. She must have been in her 70's then.
It's been ten years since Lakshmi passed away and I have lived in Delhi since — from 2010 to 2020. IIC has been a second home to me and often, just like that, I would call Kapila, update her on my work, present her with my books and so forth.
We joined forces in finding ways of reviving interest and appreciation of Kamala Devi – an exercise leading to a 10 day festival around Kamala Devi's life and work a few years ago – for which she complimented me.
Kapila's passion for IIC was a close rival to her passion for Asian cultural practices – IIC will do well to remember her ideas and concerns for maintaining IIC as CD Deshmukh and Kamala Devi envisioned it.