No exception for pregnancy: Delhi Police on Zargar's bail plea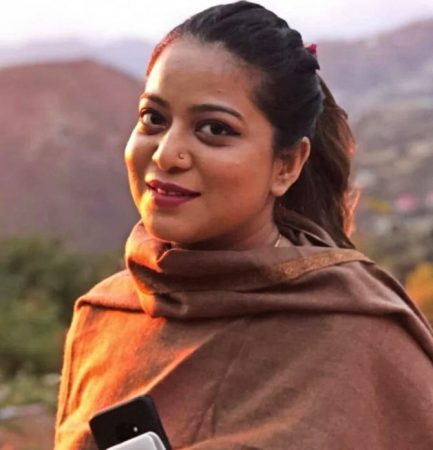 The Delhi Police Special Cell submitted a status report and sought an adjournment at Safoora Zargar's bail hearing at Delhi High Court today. On June 18, Single Judge bench of Justice Rajiv Shakdher had issued a notice to Delhi Police in her appeal and sought a status report. While adjourning the matter for a day, Justice Shakdher asked Solicitor General Tushar Mehta to come prepared with instructions. Zargar has filed an appeal against the sessions court order denying her bail. Ms Nitya Ramakrishnan appearing for Zargar opposed the adjournment request arguing that the matter pertains to a medical condition of a pregnant woman in prison.
Background
Safoora Zargar, who has been denied bail 3 times already, is a Jamia Millia Islamia scholar who also happens to be about 5 months pregnant; she has been under arrest since April 10, on the allegation that she delivered 'inflammatory speeches' on February 23 at Chand Bagh, which led to violence and rioting in North East Delhi. Her bail plea was rejected by the Sessions Court earlier this month after it opined that there was prima facie evidence to show that there was a conspiracy to at least blockade the roads.
The Sessions Court had observed that any activity, which had the tendency to create disorder or disturbance of an extent, which brings the entire city to its knees and the entire government machinery to a halt, as in the present case, would be treated as an unlawful assembly under Section 2(o) of the Unlawful Activities Prevention Act (UAPA). The court had concluded that there was a prima facie case against Zargar and in view of the statutory embargo under Section 43D (5) UAPA, bail could not be granted.
Zargar's arrest has raised voices of protest nationally and internationally. In a widely publicised report, dated June 2020, the American Bar Association asked courts to uphold India's moral and legal obligations and release Zargar and deemed her detention to be in contrast with international human rights standards. The report points towards international treaties that India is a party to, that have not been followed in Zargar's case.
Delhi Police Status Report
The status report submitted by Delhi Police was signed by Special Cell DCP PS Kushwaha and stated that no exception can be made for Zargar just because she was pregnant, given the seriousness of the charges against her. "There is no exception carved out for pregnant inmate, who is accused of such heinous crime, to be released on bail merely because of pregnancy. To the contrary, the law provides for adequate safeguards and medical attention during their custody in jail," states the report.
Not taking any exceptions to her pregnancy, the report cites the law of the land and states, "the law unambiguously contemplates provisions to deal with pregnant criminals which itself indicates that the law permits use of sanctions against this class of offenders."
Delhi Police is of the view that she should have kept her activities in check as she was bearing a life herself.
The report further pointed out that 39 deliveries have taken place in Tihar jail till date in the past decade and she is being kept in a separate cell and is being attended to by doctors apart from being given a good diet and required medicines. Strongly resisting her bail on health grounds, the report stated, "In fact, more care and caution are being practised in jail so far as social distancing norms are concerned that would be available to her outside the jail premises".
The report starts by stating that Zargar, along with the other accused, weaved a web of actions animated by unlawful object of creating terror and disaffection.
In its 55-page report, the Delhi Police alleges that Zargar and the other accused aimed to "destroy, destabilise and disintegrate the Government of India in order to compel to withdraw the Citizenship Amendment Act (CAA) and the alleged National Register of Citizens". The report also states that the road blockade at Jaffrabad during President Trump's visit was to grab international media's attention and to propagate that the government was anti-Muslim and the north-east Delhi riots were designed to further this narrative. It is pertinent to note here that the sessions court had denied her bail earlier this month on the ground that there was conspiracy to block the roads.
The report termed Zargar as 'disposed towards creating turmoil to undermine public order and imperil national security', and claimed that sufficient evidence has been collected to make out a prima facie case. The report also stated that there were grave and compelling reasons to justify that she remains in custody.
"Unless evidence in rebuttal is presented (which can only be at trial) she cannot claim to be innocent of the acquisition made against her, as alleged or otherwise, in her petition. It is also extremely crucial to note here that direct evidence is not always available of a conspiratorial design and mere absence of a contemporaneous record does not even remotely suggest the absence of a case against the applicant/ accused because she stands clearly implicated by the evidence which stands unearthed by the investigation which is continuing even now and further trails of criminality is being unearthed," it added.
The report further states that there is not even "an iota of doubt" that Zargar was a part of the "nefarious and sinister" conspiracy whereby she mobilized the mob of "a particular community" flaring up their communal passion and instigated them to resort to violence.
As per the police, she was the admin of the Jamia Coordination Committee's Whatsapp group that funded and monitored some of the anti-CAA protest sites.
In the report she has been described as one of the leading conspirators causing destruction and creating unrest with the "objective of uprooting a democratically elected government".
The hearing has been adjourned by a day, and will be heard on June 23.
What the American Bar Association Report Says
Sarfoora's arrest has raised voices of protest nationally and internationally. In a widely publicised report, dated June 2020, the American Bar Association asked courts to uphold India's moral and legal obligations and release Safoora Zargar and deemed her detention to be in contrast with international human rights standards. The report points towards international treaties that India is a party to, that have not been followed in Zargar's case.
The International Covenant on Civil and Political Rights (ICCPR) states that, "it should not be the general rule that persons awaiting trial shall be detained in custody."
The UN Human Rights Council, in a 2014 documents, while commenting on Liberty and Security of a person, has clarified that "detention pending trial must be based on an individual determination that it is reasonable and necessary taking into account all the circumstances, for such purposes as to prevent flight, interference with evidence, or the recurrence of the crime." It has further clarified that "pre-trial detention should not be mandatory for all defendants charged with a particular crime without regard for individual circumstances".
The UN Working Group on Arbitrary Detention has also interpreted the ICCPR to hold that "any detention must be exceptional and of short duration and a release may be accompanied by measures intended only to ensure representation of the defendant in judicial proceedings."
The report says, "Given the lack of evidence in the FIR linking Ms. Zargar to acts of violence, it is unclear why alternatives to pre-trial detention were not considered adequate by the court in this case. Regardless of whether Ms. Zargar's detention was properly justified under normal circumstances, it is likely unreasonable in light of her pregnancy and the risk of contracting the novel coronavirus".
The United Nations Rules for the Treatment of Women Prisoners and Non-Custodial Measures for Women Offenders (also known as the Bangkok Rules) concludes that non-custodial means should be preferred for pregnant women during the pre-trial phase wherever that is possible or appropriate.
The World Health Organization (WHO), in the light of the COVID19 pandemic, also recommended that "priority should be given to non-custodial measures for alleged offenders and prisoners with low-risk profiles and caring responsibilities, with preference given to pregnant women and women with dependent children." This was stated in the document titled Europe, Preparedness, Prevention and Control of COVID 19 in Prisons and Other Places of Detention (2020).
Zargar's Health and Prison Conditions
The report also brings forth the argument that Tihar jail is overcrowded and the assistant superintendent of the jail tested positive for the virus as also 3 inmates were quarantined for showing symptoms. The report notes that she is at a higher risk for contracting the virus since she is pregnant, and also has polycystic ovary syndrome which makes her prone to high blood pressure, all coming under the high risk category for contracting COVID19.
Additionally, the report notes how Zargar has been a victim of slandering on the internet with false and explicit images of hers being shared on social media. The report takes cognizance of Delhi Commission for Women demanding action from the Delhi Cyber Cell against the same and to file charges against these online attackers.
The report states, "Given the lack of clear evidence of criminal conduct, her pregnant condition, and the failure of prosecutors to specifically explain how Ms. Zargar poses a threat if granted bail, Ms. Zargar should be given the opportunity to furnish a bail bond and be in her home with her family until the appropriate time for her legal hearings. The Centre urges the Court to uphold India's moral and legal obligations given the pandemic and order the immediate release of Mrs. Zargar."
The status report of Delhi Police can be read here: