A Subdued Eid, An Intense Lockdown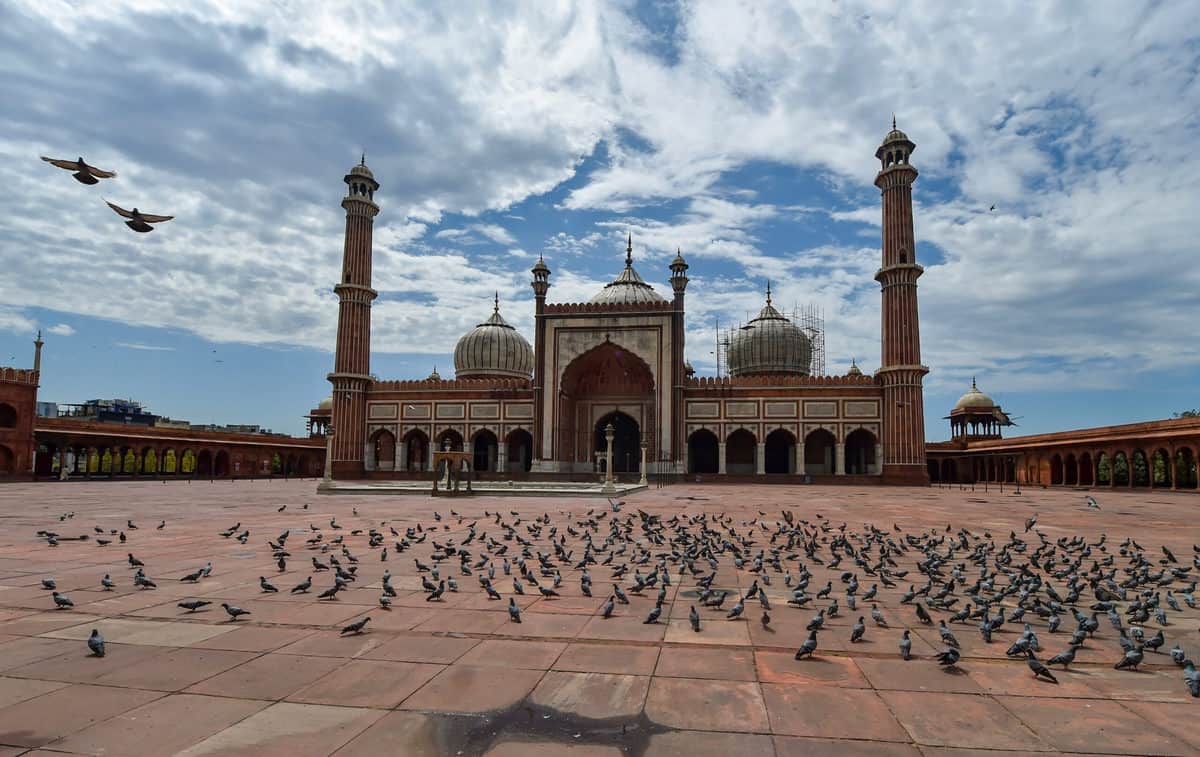 Eid celebrations will be muted this year and that is an understatement. Normally, by the end of the gruelling month of Ramzan, the 200 million-strong Indian Muslim community prepares for the feasting that follows the prayers on Eid. This year, there is not even a mirage of such a feast. There is every indication that Eid will not be celebrated at all.
For the entire month of Ramzan, observing Muslims fast from dawn to dusk. Every day is interspersed with prayers and ends in a big spread. Normally Ramzan evenings are reserved for community prayers. In many mosques, women join men to offer special evening prayers called Taraweeh. The occasion is always festive. None of this could happen this year.
Eid, of course, is celebrated all over the world, and there are remarkable similarities everywhere. Edward E Curtis, who teaches religious studies at Indiana University-Purdue University Indianapolis (IUPUI), where he holds the Millennium Chair of the Liberal Arts, writes in his book, The Practice of Islam in America: An Introduction, that the traditions observed during Eid ul-Fitr can also be found during Eid al-Adha: "These include communal prayers, a family dinner, charitable contributions, gifts to children, communal fairs and other celebrations. As with Eid ul-Fitr, homes are decorated prior to Eid al-Adha…People might put up lights around the house or display a glowing crescent moon in their window. Homes sometimes feature signs wishing their visitors Eid Mubarak or Happy Eid."
But India's Muslims are not really considering ways to celebrate Eid 2020. Usually, the celebration quotient goes up as the month progresses, especially when people start their Eid shopping. Ramzan shopping and Eid purchases have become very important to the observance, but this year the Covid-19 pandemic has ensured a lacklustre Ramzan.
But to be perfectly clear, Ramzan was never so colourless as it is this year, and the reason is not just Covid-19. Yes, the nationwide lockdown has forced people to stay indoors and shops, malls and marketplaces everywhere are also closed since 24 March. There is a curfew-like ban on movement of people and vehicles. Mosques that would overflow with worshippers during Ramzan are desolate and deserted—this is in sync with the gloomy atmosphere prevailing all over the world due to the pandemic. But in India the Muslim community has also led a strong campaign against doing any shopping for Eid this year.
This campaign has its roots in their resentment over how the media has tried to hold the community responsible for the spread of Covid-19, in the guise of critiquing the Tablighi Jamaat. The community has been badly stung by the effort to demonise it in the garb of combating the pandemic. The media trial of the Jamaat event continued for more than a month. It has subsided to some extent by now, but being falsely portrayed as "super-spreaders" of the Novel Coronavirus has left a lasting impact on the Muslim psyche.
It is this polarising media campaign that has got the Indian Muslim community to refrain from shopping for Eid. Community activists have been asking Muslims not to spend money on buying the items they normally would have. Instead, people are being asked to spend the same amount on charity, such as feeding the poor affected by the pandemic and the lockdown. The community has also understood that their charitable activities will be closer to an actual celebration of Eid and match the true spirit of the month of Ramzan.
The campaign against shopping has caught the attention of many within the community, including the ulemaa, intellectuals, politicians and the youth. All of them have passed on appeals to celebrate Eid ul-Fitr with simplicity instead of pomp and show. They are telling other Muslims that those who can afford to should help those who are facing severe hardships due to the lockdown. That, they say, is a better way to mark Eid than buying new clothes or footwear.
For instance, Maulana Khalid Saifullah Rehmani, a top All-India Muslim Personal Law Board office-bearer, has appealed to all Muslims to celebrate Eid differently this year. For the last two months, he says, "Muslims have been extremely cautious and wary. They have tried hard to not allow the media to get any handle to attack and demonise the community again. Now Rehmani has enjoined Muslims to avoid congregational Eid prayers this time. Instead, he says, prayers can be offered at home, with just ones' family members.
Another benefit of avoiding shopping, Rehamni says, is that people will stay away from the stores and markets. "If you throng the shops, there is every chance that you will not be able to maintain the required social distancing norms and chances are that many people may get infected by the deadly disease," says the cleric.
In this way, the request to avoid shopping also directly serves the public interest and India's fight against the pandemic.
Maulana Arshad Madani, chief of the Jamiat Ulama-i-Hind, recently issued a statement commending the Muslims for following the Health Ministry's guidelines on social distancing and avoiding public gatherings. "They have cooperated despite the fact that the holy month of Ramadan stipulates more vigorous forms of prayer. However, instead of pressing for offering prayers in mosques or in congregations, they have stuck to the guidelines for the last two months," his statement says.
Muslims have taken such suggestions from community elders very seriously. "As this Ramadan has come under special circumstances, this year, we should not buy new clothes and use the old clothes that we have in our wardrobes to wear on Eid," Maulana Rehmani tells me. He adds, "This has multiple benefits, the topmost being that with this amount, we will be able to support the less-endowed people, who are struggling to make ends meet during the pandemic."
Muslim youth have also initiated numerous efforts to provide for the poor, irrespective of faith or caste, right through the month of Ramzan. Aqsa Shaikh is one such young activist, who has done a yeoman's job in alleviating distress. Helping Hands, the organisation she runs, was already providing relief supplies to victims of the Delhi violence when the countrywide lockdown was announced.
"The plight of the people who were living a dignified existence until the lockdown and were now literally forced to beg or borrow for food was heart-wrenching," Shaikh says. "We had the wherewithal to take up this task, as also we felt doubly responsible towards the riot victims, who now face a dual onslaught," she adds.
The organisation has assisted 7,000 families and provides logistics support to the Delhi government for distribution of cooked food. It has run campaigns in ten states during the lockdown, including Delhi, Mumbai, Patna and Lucknow. Hundreds of young people like Shaikh have supported thousands and thousands of families with dry ration, cooked food and in other ways. However, it is the campaign against shopping for Eid that will have a far-reaching impact. Of course, for business-owners this campaign does not augur well.
Arman, who runs a boutique in the congested Jogabai market in the heart of Jamia Nagar, Delhi, says that he suffered badly due to the 60-day lockdown. All of Ramzan passed without being able to do any business. He had expected to make a handsome profit this month, but ended up with huge losses due to the complete closure. Even now, when markets have started opening, Eid shopping is the last thing on people's minds as they are apprehensive about venturing out for non-essential items. "The anti-Eid shopping campaign has also affected our business," he says.
It is an article of faith among Muslim believers that those among them who have more than they need for survival must spend 2.5% of their wealth on charity, known as zakat. This share of their movable wealth—not income—can include cash in hand, bonds, shares, jewellery and so on. This year, the usual process of calling on the wealthy to fulfill their zakat obligations could not take place due to the lockdown. Yet people have donated generously. Such a donation can perhaps be counted as their contribution to the national good. Usually, the more people spend the less they will have to give away or donate. But as Muslims seem to have decided not to spend on themselves but donate, they are, in effect, redistributing a part of their wealth. This, of course, is how citizens of a welfare state must contribute, especially when their government seems to be struggling to.