In 1948, at least 800000 Palestinians were made refugees. Zionist forces had taken more than 78 percent of historic Palestine, ethnically cleansed and destroyed about 530 villages and cities, and killed about 15,000 Palestinians in a series of mass atrocities, including more than 70 massacres.
Every year on May 15, Palestinians mark the day as the Nakba or the catastrophe. To commemorate the 72nd Nakba, we spoke with Palestinian artist and a refugee from the Gaza Strip, Malak Mattar. Known for her paintings of women with expressionist faces and abstract designs, Malak started painting to escape the terror and the fear of dying during the Israeli military assault on the Gaza Strip in 2014.
In this conversation with Apoorva, she talks about her journey as an artist, creating a space for the women of Gaza through her art, the fight for basic human rights as a Palestinian refugee, the hope to return to her ancestral village and much more.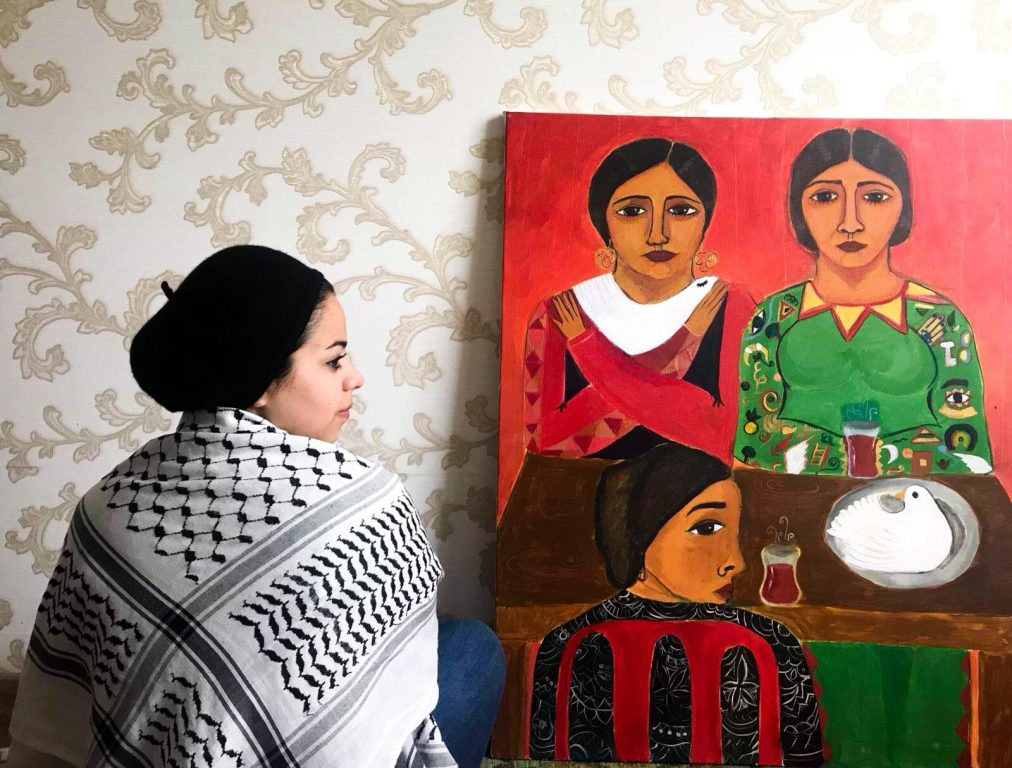 Apoorva Gautam (AG): I read in one of your interviews that your artistic journey began during the 2014 massacre, when you started painting to cope with the situation. Could you tell us about those early years, your journey into the field of art and the reception of your work?
Malak Mattar(MM): I started painting during the last attack on Gaza Strip in 2014 and it was the third war I witnessed in Gaza Strip. My uncle is an artist so I had some background in art. I had watercolors that I got as a gift from my school and I decided to draw to escape the feelings of terror and the fear of dying. One year later, I had my first solo exhibition in Gaza Strip.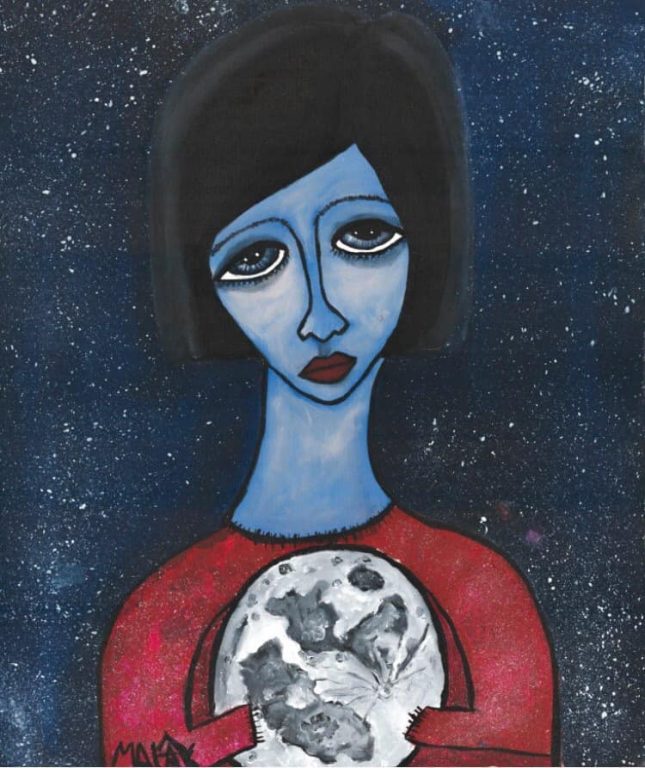 AG: Your work has a formidable presence of women. I love that you say in one interview: "I try to paint men, but every time I do, they turn into women". What shapes your unique feminist expression? Do you see your art as creating a space for the women of Gaza?
MM: The struggle among all women is the same — inequality. In Gaza Strip, I was struggling to prove myself and my art and at the same time I was trying to achieve my goals. I was so inspired by my mum who's a strong working woman with an open mentality. Seeing women getting killed in the name of honor, I felt compelled to commit myself to depict the struggle of women living in the Middle East. My paintings of women highlight their strength and their struggles simultaneously.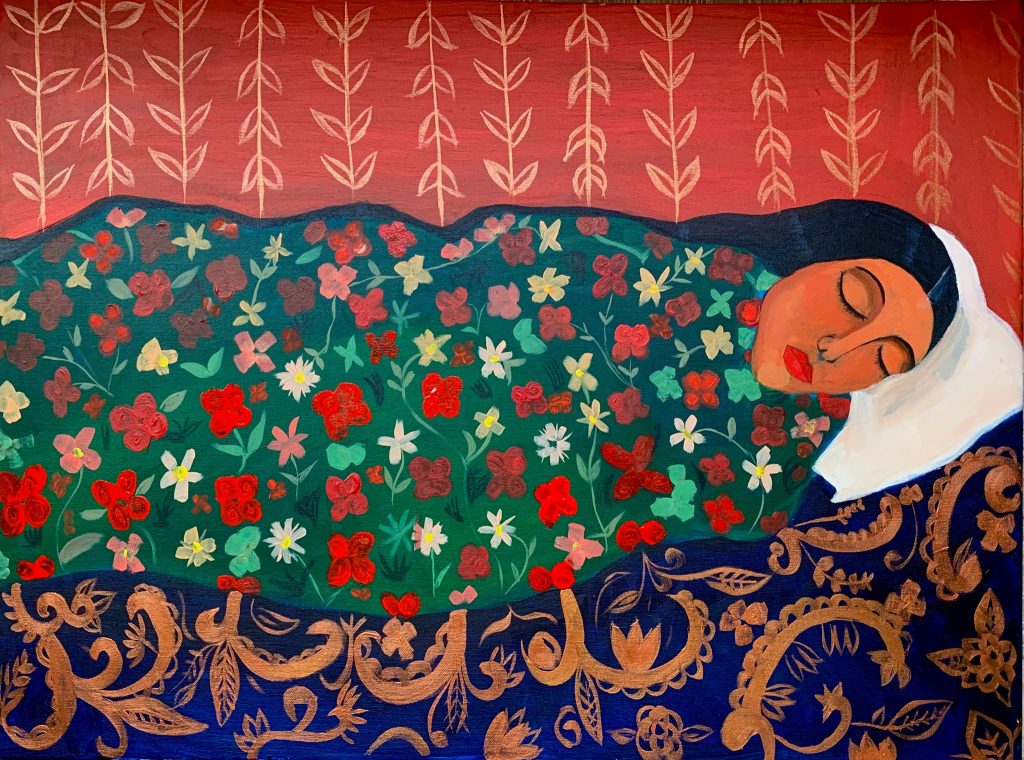 AG: In which direction do you want to take your art in the coming years? I read that Pablo Picasso has been an inspiration for you, can you tell us more about that?
MM: I want to continue painting Palestine and the oppression of Palestinian people under the occupation. My paintings will hold commitment to my people and call for full human rights to Palestinians.
Pablo Picasso has always been an inspiration because I feel that our characteristics are similar in terms of our personalities and also the courage to paint and experience new things in art.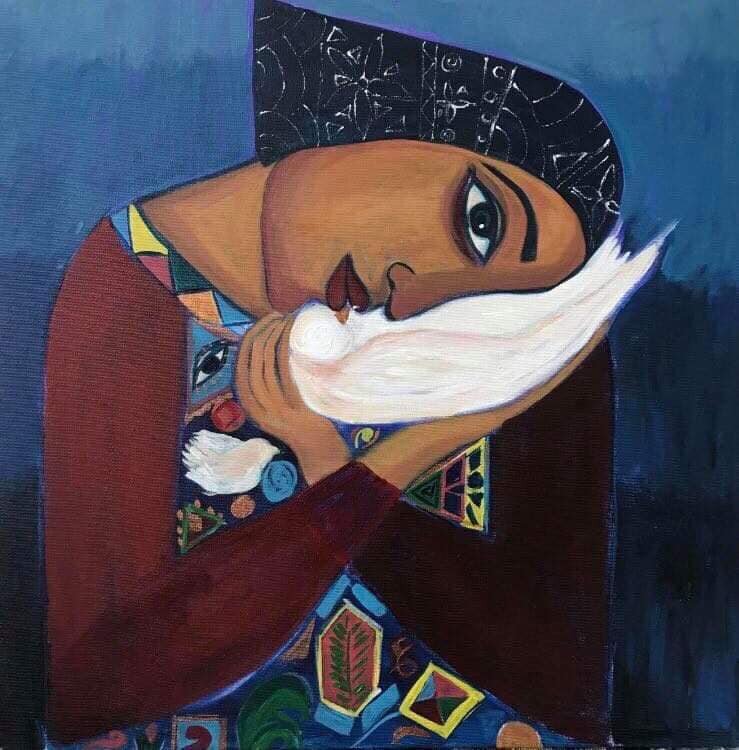 AG: The situation in Gaza, already under a 13 years long siege enforced by Israel, is now worse due to the coronavirus threat. Israel, in enforcing this blockade, has destroyed Gaza's health system. How are people coping with it there and what should the global solidarity movement be doing to end this brutal siege?
MM: In one of my paintings on corona, I drew a Palestinian woman with a mask saying: "Dear world, how is the lockdown? – Gaza"
I have lived long years under siege without being able to move or even visit other Palestinian cities apart from the lockdowns when we have escalation and wars. Unfortunately Isreal is not giving enough kits to test Palestinians coming to Gaza Strip. We have no idea how many have coronavirus and whether they can infect others or not.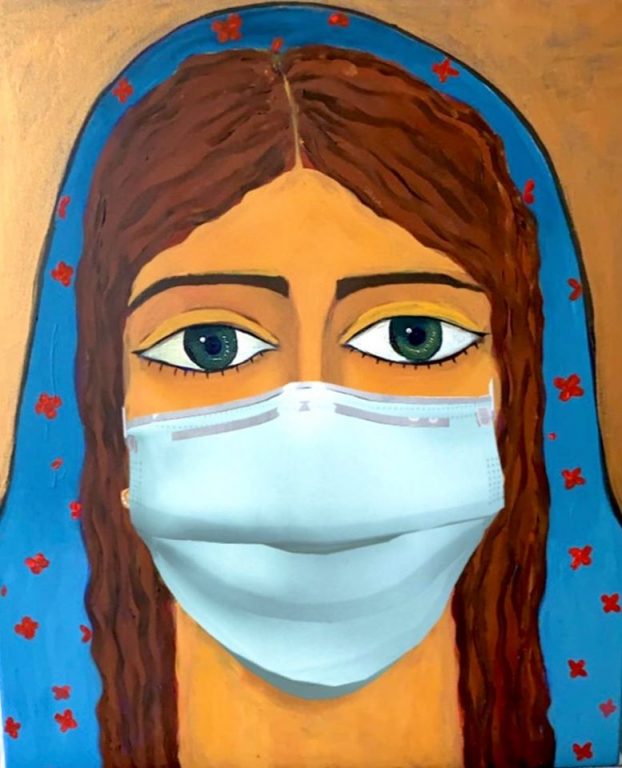 AG: Your parents' families came to Gaza fleeing Zionist violence during the Nakba. In most discussions the rights of Palestinian refugees don't find special attention, but on the ground, the right to return is very much alive and that is what the Great Return March was about. Can you share with us how young Gazans like you perceive this right?
MM: My grandparents were young when the Nakba took place and yet they were able to narrate everything that happened to them — the torture, the fake promises, not having a refuge. My grandparents had their key with them. They had hope till the very end of their lives.
We as young people still have the stories of our grandparents with us. We still fight for our right to return. That the demonstration that happened in 2018 still takes place every Friday is an example of how we will always fight and never relinquish our basic rights.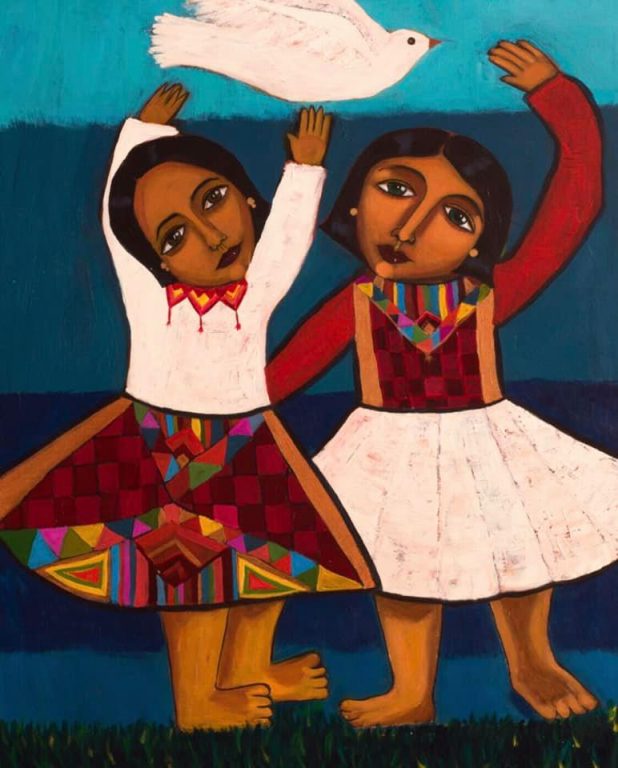 AG: You are presently studying in Turkey and have also traveled to other countries. How has this experience of living out of Gaza been? Is there also a hope of going back to Gaza?
MM: I'd love to go back to Gaza and of course I will. Having travelled to many countries, I still believe that we Palestinian activists have a long way in educating people about Palestine. Unfortunately so many have been brainwashed by the media which says: "Isreal is democratic state and Palestinian are terrorrists."
Paintings © Malak Mattar.