On the Arrest of Gautam Navlakha and Anand Teltumbde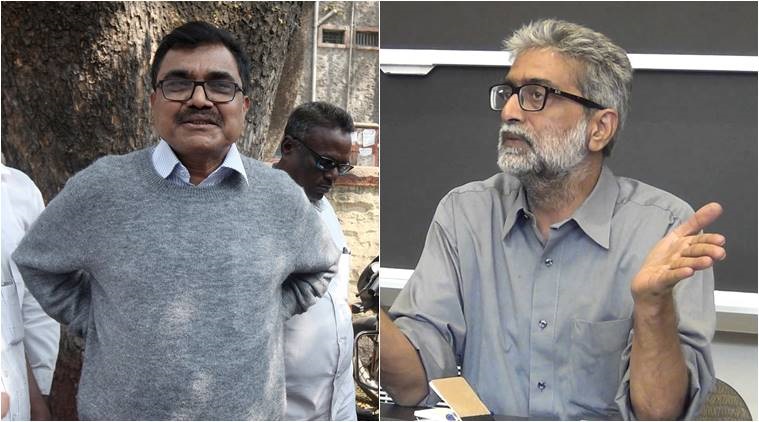 On April 14, 2020, the Indian government arrested journalist Gautam Navlakha and engineer and author Anand Teltumbde. Both are accused of something for which there is no evidence, and in fact the accusation itself was not only far-fetched but unclear. Anand Teltumbde is, among other things, an author for LeftWord Books (New Delhi); Gautam Navlakha is, among other things, a journalist for outlets such as Newsclick (New Delhi). The arrest of the two of them, it is clear, is designed to chill dissent. In prison, they will join others arrested essentially for being critics of the government: Surendra Gadling, Shoma Sen, Mahesh Raut, Sudhir Dhawale, Rona Wilson, Sudha Bharadwaj, Arun Ferreira, Vernon Gonsalves, and Varavara Rao.
We, publishers from around the world, offer our solidarity to these writers as they move through the Indian prison system during this global pandemic. We call upon sensitive people of the world to stand against their arrest and the arrest of others who hope for a brighter world, a world without such suffering and malice.
Sudhanva Deshpande
Vijay Prashad
LeftWord Books and Vam Prakashan, New Delhi (India).
K.Nagarajan – Publisher
P.K.Rajan – Editor -Publications
Bharathi Puthakalayam, Chennai (India).
Aniruddha Chakraborty
National Book Agency, Kolkata (India).
K. Lakshmaiah,
K. Usha Rani,
Prajasakthi, Andhra Pradesh (India).
K. Sivakumar
Chintha Publishers, Kerala (India).
Koya Chandra Mohan,
Nava Telangana Publishing House, Telangana (India).
Qalandar Memon
Naked Punch Review (Pakistan).
Miguel Yoshida
Expressão Popular (Brazil).
Fernando Vincent Prieto
Batalla de Ideas (Argentina).
Charles Brophy
Gerakbudaya (Malaysia).
Simón Vázquez
Tigre de Paper Edicions (Barcelona)
Jordan T. Camp
Christina Heatherton
Manu Karuka
Editors of Red Letter, a series from Pluto Press (United States)
David Shulman
Pluto Press, London
Seagull Books, Delhi
Arpita Das
Yoda Press
Indira Chandrasekhar
Tulika Books
Mandira Sen
Stree Samya
Ritu Menon
Women Unlimited
Radhika Menon
Tulika Publishers