Help us defend those who defend our forests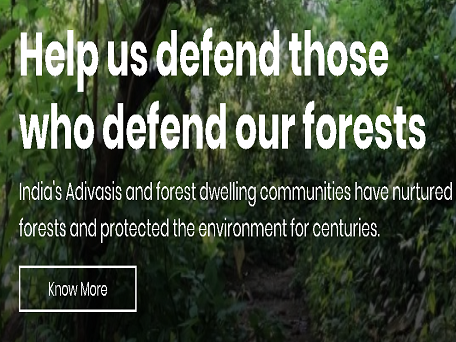 India's Adivasis and forest dwelling communities have nurtured forests and protected the environment for centuries. But, with their lands usurped, first by colonisers and then by crony capitalists aided by corrupt bureaucrats, forest working people (FWP) have been fighting an unequal battle to access their Jal-Jungle-Jameen even today.
Citizens for Justice and Peace (CJP) in partnership with All India Union of Forest Working People (AIUFWP) has been actively supporting India's Adivasis and Forest Working People in staking their claim to forest land, which was finally recognised as their right under The Scheduled Tribes and Other Traditional Forest Dwellers (Recognition of Forest Rights) Act, 2006 (widely known as the FRA 2006).
Help us defend the rights of India's Adivasis and other forest dwelling communitie. Help us defend the FRA 2006.