Women are more prone to violence and extra workload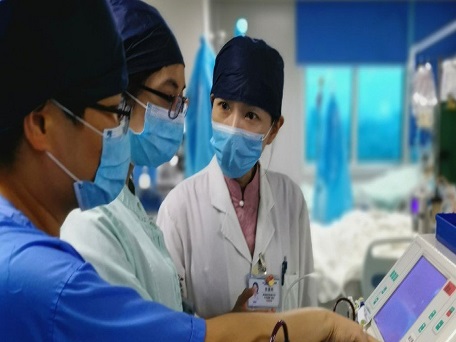 Right from the beginning of the eruption of the coronavirus pandemic in China, new research in China, South Korea and Italy, by their primary public health research agencies of the respective countries, have noticed that males are more prone to COVID-19 than females. Both, the total number of infections and total deaths due to COVID-19 are higher among males than females. The research materials have proposed various hypothesis and reasons to understand the gender difference in spread and causality by COVID-19.
As of this moment, there is not enough data to explore the matter with a detailed study. The US government refused to release any gender-segregated data regarding the epidemic. On its website,the World Health Organization (WHO) does not have any information pertaining to the gender division of the pandemic. In an article for CNN, Sarah Hawkes, professor of global public health at the University College London (UCL) and co-director of Global Health 50/50, noted that many countries had not submitted sex-disaggregated data on epidemics asked for by the WHO way back in 2007.
There has been research surrounding this, however. A study by the Chinese Center for Disease Control said the death rate due to COVID-19 among males was 2.8% as compared to 1.7% among females. The study was based on the first 44,600 cases of COVID-19 in China. Similarly CNN andTheWashington Post reported that the National Health Institute in Italy claimed that 60% of all those that had tested positive for the coronanvirus were males and that 70% of those who died were males. Even in countries like South Korea, where the majority infected with COVID-19 are female, the majority of those who died due to the same are male.
The above studies indicate toward the lesser vulnerability of women against COVID-19. COVID-19 is not the first epidemic which was more aggressive towards males than females. Middle East Respiratory Syndrome (MERS) and Severe Acute Respiratory Syndrome (SARS) are two such examples where casualties among females was lower than in males. Both were forms of coronavirus and both jumped from animals to people. MERS first appeared in Saudi Arabia in 2012 while SARS spread worldwide between 2002 and 2003.
The sex-disaggregated research may help us to deal with this global crisis more effectively. They suggest different reasons for this gender difference including mobility, smoking habits and the immunity system of females in comparison with that of males. It is believed that females in society are less mobile outside of their homes as compared to their counterpart as females are more engaged in unpaid/underpaid household labour.
According to NFHS-4 datafrom 2015-16 54% women are allowed to go to the market alone, 50% to health facilities, and 48% to places outside their village or community. Overall, only 41% of women in India are allowed to go to all three places alone. The lesser mobility of women outside their homes increases possibility of their survival against a virus like COVID-19. The National Health Profile from 2007 also shows that men are more exposed to the risk of pulmonary tuberculosis in comparison to women. Studies also reported that the sex differential majorly surfaces between tenandsixteen years of age –exactly the age when the movement of female members of the household gets restricted. Studies say that men are more exposed to almost all kinds of comorbidities(presence of one or more additional conditions co-occurring with a primary condition)like hypertension than women. It is also reported that comorbidity is the primary reason for the spread of COVID-19. The reason for this difference is the gender gap in mobility and nature of employment. The lesser mobility of women in India can also be explained by the nature of their employment.
Less than one-fourth of the Indian female population is engaged in the nation's formal workforce. Aside from paid home-care, women perform 76% of total hours of unpaid care work globally, and far more in Asia, according to the International Labour Organisation. At a time when the Indian state is under lockdown, our historical injustice due to a combination of patriarchy and social evils may have bizarrely worked for women in their fight against COVID-19.
However, it should also be taken into account that females across the world work in greater proximity with those that are infected. A majority of health-care workers across the world are female and according to an estimate by WHO, healthcare workers were between 21 to 32 times more likely to be infected with the Ebola virus than non-health workers during the epidemic in West Africa (2014-16). Out of all the health workers affected by Ebola, more than half were nurses. According to a WHO analysis across 104 countries, almost 70% of the total global health-care workforce is female.
According to an estimate by WHO (2016), females comprise only 38% of the total healthcare workforce in India but that number is 83.4% when it comes to total nurses and midwives. Lower-level health workers such as nurses and midwives have to live in closer proximity with infected persons as compared to doctors. The same study also revealed that "of all health workers just 48.6% had more than secondary schooling and only 23.3% had a medical qualification." This is scary, because they are working at a great risk to their own lives without proper medical education and training. Both WHO and the Health Ministry in India issued guidelines for efficient use of protective kits (PPE).
Reports of shortage of protective equipments for healthcare workers have even comefrom states like Punjab, considered one of the best states for its public health-care facilities. The Indian Healthy Ministry has acknowledged the shortage of PPEs and asked for an increase in its production. The shortage again puts female health-care workers at greater risk since they are in majority at the lower ranks with lesser access to these protective kits in comparisonwith doctors, for example.
Another important factor for lesser infection among females could be their stronger immunity systems. However, in the Indian scenario, one has to take into account that nutrition levels among Indian women is far lesser than men. According to National Family Health Survey 3, 36% of the women in India have a chronic lack of energy. The same study also revealed that a female's access to nutritious food is far lesser than that of a male. The latest Gender Gap Report (2015) by the World Economic Forum reveals that India was ranked at 143 out of 145 countries in terms of gender equity in health and survival.
In India's case, the gender gap in tobacco consumption seems a better explanation for the virus-resistance among females, with the novel coronavirus primarily attackingthe respiratory system. A CNNreport explained the relationship between smoking and consuming alcohol and their differential impact of COVID-19. According to the WHO, men across the world smoke and drink almost five times more than women. It also reveals that in India, 33.2% boys under the age of 15 years smoke tobacco, as compared to 3.8% girls in the same age group. NCEAR and NSS both reported that consumption of tobacco and alcohol among males in India is almost four to five times highers than females. However, in recent years, smoking has increased among women in India.
However, not all is rosy for women, given the conditions. Studies show that couples spending more time together at home during a total lockdown are more prone to domestic violence, especially those from Asian countries including India. According to a report by the BBC, the hashtag #AntiDomesticViolenceDuringEpidemic #疫期反家暴# has been discussed widely on social media platforms in China over the last couple of months. Violence against women remains high in India. A sample study by INCLEN reported that 40.3% of women reported at least one instance of physically abusive behaviour in their lifetime. The number from theNFHS-4 is almost similar. Fifty-two percent women in India justified a beating by their husband in circumstances including movement outside home without permission. Another report by WHO-SEARO claimed that suicide, as an extreme manifestation of this domestic violence, is now a leading cause of death among young women in India and China.
While women emerged stronger in fighting against COVID-19, we need to be extra cautious due to the vulnerability of women in Indian society due to several social and historical reasons. We should not be surprised to learn of increasing cases of domestic violence during the total lockdown in the country. Women organisations need to be alert and the Indian government should also release gender-segregated data on COVID-19.