Remember Gaza during the pandemic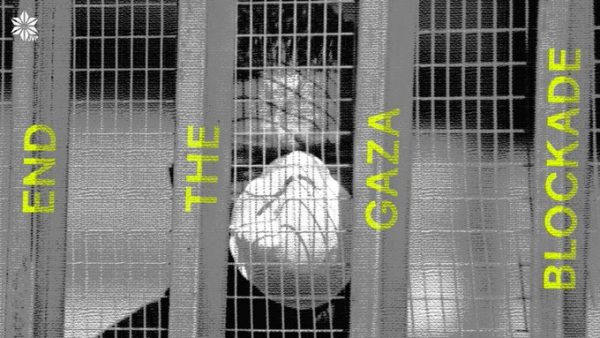 March 30 is observed as 'Palestinian Land Day', which marks the Palestinian protest against Israel's plan to occupy thousands of acres of Palestinian land in Galilee in 1976. This year also marked the second anniversary of the Great Return March of Gaza, the courageous march, led by the besieged people of Gaza, demanding their UN mandated right to return to their homes and villages (80% of Gaza's population is made up of refugees, many can see their villages across the Israeli 'barrier' but cannot reach there).
The crisis brought on by the coronavirus pandemic has affected people globally. Yet, how communities and societies respond to a pandemic is ingrained in their very structure. In the densely populated Gaza strip, there are only 200 testing kits, 40 intensive care beds and 56 ventilators for 2 million people. Even before this crisis, health care had been at a breaking point in Gaza. Israel's 13-year-long blockade limits vital medicines and medical equipment. Patients requiring long term treatment, like for cancer, have to wait for months to travel out of Gaza to receive treatment. Israeli forces have directly targeted and killed emergency health workers, including during the Great Return March.
The decade long long denial of fundamental healthcare to Palestinians in Gaza has been brought into sharp relief by the coronavirus crisis. This criminality is a part of Israel's settler colonialism, occupation and apartheid regime. Access to basic healthcare for Palestinians is linked to the whole spectrum of human rights that Israel denies them. In Gaza, as everywhere else, healthcare is a political question.
On March 30, therefore, the Great Return March and the Palestinian Land Day were commemorated by activists worlwide by demanding an end to Israel's brutalization of Gaza.
Jewish Voice for Peace, a US based Jewish group that builds grassroots support for Palestinian rights,

brought together

30,000 people for a 'virtual rally' i.e. a Zoom and Facebook live meeting and organized a Twitterstorm calling for an end to the blockade on Gaza. Their message of #SpreadSolidarity brought together many voices in support of Gaza.
Palestinian Stop The Wall campaign launched a petition, calling on the EU to stop using Israel's killer drone to militarize its anti-migration policies. Stop The Wall's petition reflects the deep intersections of oppression around the world. The Hermes 900 drones, manufactured by Israel's biggest private arms company, Elbit Systems, have been used in the 2014 massacre in Gaza, including the

killing of the

four children playing at the beach. The same drone is being used to

attack migrants

trying to enter Europe, as most recently seen in Greece. This petition is available

online

for groups to sign on.
We in India know that the defunding of public health systems is directly linked to militarisation of our society and corporate control of our resources. In the midst of the coronavirus crisis, when health workers do not have adequate protective gear and hospitals do not have enough testing kits, beds or ventilators, India has signed a contract worth 880 crore rupees to buy Israeli Negev guns. The public money that should go into strengthening our health infrastructure and providing food and essentials to a large section of the working class, suffering under the lockdown and fleeing in distress, is instead spent on buying guns. And this public money is directly financing Israel's oppression of Palestinians, who are being subjected to home demolitions, expulsions, raids while dealing with the outbreak of coronavirus. It is time we came together to end these interrelated oppressions and demanded #HealthcareNotWarfare.