In defence of Harsh Mander: Retd civil servants write to media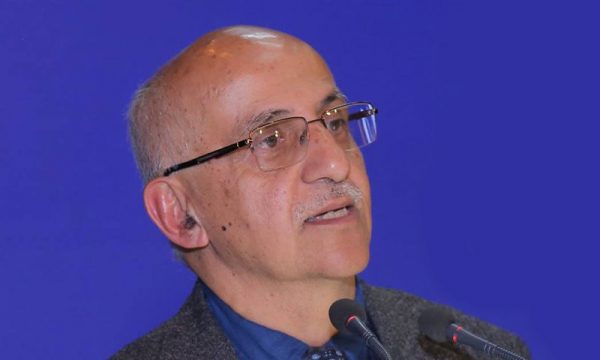 A group of retired civil servants belonging to central services from across India wrote an open letter to the media defending social activist Harsh Mander, who is facing charges of derogatory remarks in the Supreme Court.
In the letter written on March 22, the former civil servants under the Constitutional Conduct Group, allege that the Solicitor General misled the SC by distorting Harsh Mander's speech at Jamia Millia Islamia on December 16, 2019.
Earlier, Mander had filed a petition in the apex court, demanding the filing of FIRs against BJP leaders- Kapil Mishra, Anurag Thakur, Parvesh Sahib Singh and Abhay Verma- for hate speech and incitement of violence in the run up to the Delhi Assembly elections. Mander had also alleged that the incitement to violence had led to the communal violence that shook North East Delhi in the last week of February 2020 and left at least 50 people dead.
However, the open letter states, "On March 4, instead of responding to the contents of his petition, one of the highest law officers of the land alleged that Harsh Mander had made derogatory statements about the Supreme Court. When this was denied by Mander's advocate, the SG was asked by the bench to file an affidavit."
The Deputy Commissioner of Police had then filed an affidavit alleging Mander of instigating violence which led the SC to postpone Mander's petition until the matter of his allegedly "derogatory remarks" was looked into.
The former civil servants allege that "the full video of the speech was not presented before the Court", adding that "the speech has to be read in context, in sequence and in full to appreciate its message."
Citing parts of Mander's speech, the letter states that the full speech "would have clearly brought out the falsehood of the allegations that he had incited violence in any manner or been contemptuous of the SC".
The letter further stated that the attempt to the mislead the SC by distorting and misrepresenting parts of Mander's speech is so serious that a defamation suit against both the SG and DCP can be filed by the social activist.
The full letter can be accessed here.