Interrogating the "Normal" in Kashmir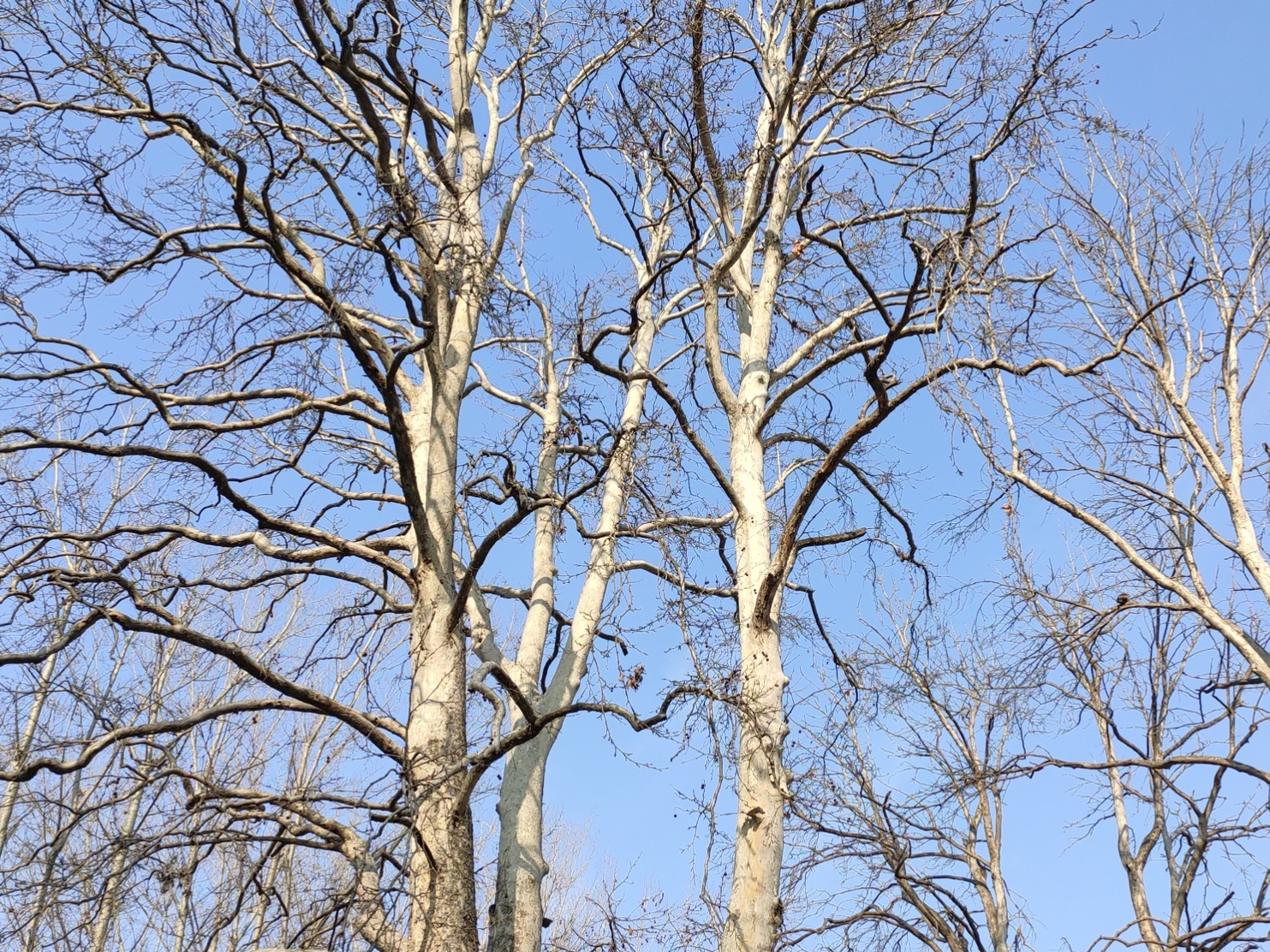 Report of a Visit to the Valley, January 31 to February 5, 2020
BACKGROUND
December 10th 2019 marked 71 years of the Universal Declaration of Human Rights which contrarily was witness to the escalating state oppression and heightened military occupation of Kashmir, further erosion of human rights and democracy, following the political repression post 5 August 2019. Narratives of "normalcy" in the Kashmir valley increasingly began to be heard through media reports and orations of ministers, particularly of the ruling central government. The irony of a "normalcy" that was silenced by the shutdown of internet and telephone communications, had to be interrogated and unravelled. It cannot be forgotten that the abrogation of Articles 370 and 35A is part of a long history of circumventing a political resolution on the autonomy of Kashmir that has had specific and escalating consequences in terms of ordinary liberties and freedoms for the people of Kashmir. The Kashmir issue that confronts us today is an unresolved political issue, not limited to human rights violations, but rather using violations to pulverise a political resolution. The suppression of all rights must be seen within this larger political context.
This report is a glimpse into the situation in Kashmir through the voices and experiences of the people in the valley. It attempts to share their pain, distress, displacement, shattered aspirations due to humiliation, hopelessness and fear accompanied by economic loss, breakdown of education, health and other public systems. It reflects the physical and psychological injuries that every person in Kashmir endures leaving gaping wounds that only peace, justice, recognition of an unresolved political crisis and care can heal.
A group of five women from Telangana, Meghalaya and Delhi who have been intending to go to Kashmir since August 5, 2019, after months of planning and aborted attempts, finally made it to Kashmir between 31 January to 5 February 2020. The purpose among others was to see, hear and understand objectively this narrative of "normalcy" being asserted by the Government of India (GOI). The members of the team were Kalpana Kannabiran, Sarojini Nadimpally, Navsharan Singh, Roshmi Goswami and Pamela Philipose.
This report details the situation on the ground in Kashmir as it was reported to us by people living there – exactly six months after the abrogation of Articles 370 and 35A of the Constitution of India (see Annexure I). The team travelled through north and central Kashmir and Srinagar and met with people from different walks of life – ordinary people. They included shopkeepers, patients in government health facilities, students, street vendors, auto and taxi drivers, waiters, shop assistants, health service providers and front line workers, intellectuals, human rights defenders, parents and kin of disappeared persons and persons under detention, lawyers in the High Court of Jammu and Kashmir (J&K), journalists in the Press Club, the Government Media Facilitation Centre and outside; our walks around Srinagar at different times of the day provided insights into the relevance of the "normalcy" narrative which predominates mainstream Indian discourse on Kashmir after August 5, 2019.
While distinct aspects were explored, viz., education, health, media, various levels of impact of the internet and communications shutdown, detentions, heightened army and police presence, these should not be perceived as silos but as an intertwining of what is the total subjugation of the valley and the "disappearance" of the state, now surviving through the fragmented union territories of Ladakh and J&K. Internet was supposedly restored on January 14, 2020, and the projection that 'everything is now normal' greeted tourists, foreign diplomats and others. However, there was no access to the internet for the six days we were in Kashmir. The access to internet was controlled through manoeuvring technology, a 2G access which makes internet practically defunct.1
These intended conversations in a sense began even before we reached Kashmir as we met with Kashmiris and others invested in Kashmir in the places where we came from in the days preceding our departure for Srinagar. These were people we knew, had a personal contact and with whom we shared a relationship of trust. A former medical doctor/ mother/wife expressed her deep-seated pain, trauma and sense of insecurity rooted in her very personal experience over decades – the abduction and release of her husband with bullet injuries, their flight from Kashmir with very young school-going children, the loss of loved ones in militant violence, the targeting of her husband by the army, and their determination as an itinerant family to stay on course and assert their public and civic responsibilities as citizens of a free land. She spoke poignantly of how everyone in Kashmir today has a story of pain and suffering to tell and how everyone has suffered at different moments of time – the Kashmiri Pandit as well as the Kashmiri Muslim -and each community continues to live with enduring memories of personal trauma and pain. Her fervent desire and prayer for peace was deeply moving. This desire to think of Kashmir as a home of all Kashmiris – Muslims and Pandits – was reiterated by several people we met in Srinagar as well.
A former judge provided a more clinical perspective pointing out the havoc that decades of violence and conflict has created; the dismal state of affairs in J&K; the lack of infrastructure and basic services, etc. And yet, none of that had changed since the BJP came to power in 2014, nor has any of that changed since August 2019. He wondered aloud whether this new 'state of normalcy' has changed anything at all.
A third perspective was the most dismal. Looking at the politics of hate, exclusion and marginalisation of the Muslim community in general in India currently, a journalist expressed his apprehensions of a bleak future for Kashmiri Muslims — one of total hopelessness and complete annihilation. In dark despondency and resignation, he concluded, "They will kill us all." The enormity of this simple statement hit us hard and left us (the seemingly protected majority), overwhelmed and silenced by our own powerlessness and of being mute spectators to the unfolding of this horrific reality. Yet another perspective was offered by a very knowledgeable former Intelligence officer who also emphasised the Kashmiri's deep desire for peace and urged that one needs to keep visiting and talking to people in the region. When asked "what would talking do?" he replied, "it gives hope." "Hope of and for what?" He had no answer. In a context where the facade of democracy is being dismantled on a daily basis across the country this is a chilling foreboding.
A day after we returned, a large number of people who had been detained since August 2019 — pro-India politicians and ordinary Kashmiri people — had been charged under the repressive Public Safety Act (PSA), which allows detention without trial for a minimum of three months, which can be further extended to six months and two years subsequently.2 A report by Association of Parents of Disappeared Persons (APDP) and the Jammu and Kashmir Coalition of Civil Society (JKCCS) has revealed that as many as 662 persons were booked under the draconian PSA in 2019, most of them after August 5.3
At least four people under detention, whose family and kin had met us urging us to take their cases up and secure their release, had been charged under PSA — of these three belonged to working class families that survived through wage labour and their brothers/sons who were in custody were very young – in their early twenties.
IN "NEW" "NORMAL" KASHMIR
We had prior experience of Kashmir – the checkposts, hartals, heightened army presence, and had heard accounts of the daily and routine suffering of the people of Kashmir under decades of military occupation. The drive from the airport to the hotel, the visits to Baramulla and Bandipora districts was especially instructive. Amidst the frozen apple orchards and mofussil towns we drove past limping back to a semblance of daily lives, the evidence of military occupation was formidable — barricades of concertina wired enclosures for military personnel that contained self-sufficient islands of housing, shopping areas, well equipped medical centres, movie theatres, even functioning schools in some places.
Interactions with Kashmiris and civil society groups working there revealed that surrounding fields, forests, meadows had become out of bounds for them as fear and intimidation prevent most people, especially Kashmiri girls and women, from carrying on with their everyday activities like foraging for greens, wild mushrooms or even just firewood. In a village that we visited, an army camp had come up near the water source, which prevented the villagers (primarily women and girls) from going out to collect water; this was an area which suffers acute water scarcity during the dry months. In fact, all communications and roads, it was widely felt, were not for the people of Kashmir but to facilitate the movement of the security forces and this was unceremoniously and constantly driven home more recently during the clampdown from August 5, 2019 onwards.
The hotel we checked into in Srinagar had only the five of us and one more guest – as occupants. On a Sunday (i.e., 2nd February), we visited the bustling weekly market at Lal Chowk in the afternoon to have lunch. The following morning, newspapers reported that two Central Reserve Police Force (CRPF) personnel and seven civilians were injured in a grenade attack by militants in Lal Chowk around the time we were in that area, and a couple of civilians had been taken into custody. The manner in which normal street life re-commenced without passers-by, including this team, being made aware of the grave developments going on, would indicate how accustomed both ordinary people and the security forces have become to such developments so that they have become almost "normal".
Leaving Srinagar on February 5, exactly six months after the abrogation of Article 370, we were on our way to the airport from a Primary Health Centre (PHC). Throughout the two-kilometre stretch that separated us from the army cordon, villagers – mostly men – had poured out on the highway. As the roads were blocked with barbed wires and cordons of army and CRPF personnel, we tried to get to the airport driving on mud tracks through eight or more villages off the highway. Most of the vehicles were turned back or had to take a detour. It was extremely tense and we wondered what had happened. From onlookers, we heard that less than two kilometres away on the highway, in Lawaypora, an encounter had taken place, in which two militants and one army personnel had been killed and a civilian shopkeeper critically injured and captured an hour earlier. The sense of fear and anxiety was palpable on the streets, on the faces of the people, including that of a friend of ours who was driving us to the airport. Among the stranded commuters stuck in the traffic for hours, were ambulances carrying patients.
There have been several accounts of the mammoth militarization on either side of the border, quoted by a wide spectrum of sources, including the Guinness Book of World Records, as being amongst the highest in the world. From accounts during our visit, we gathered that there are 9 lakh armed battalions officially stationed in the valley. The actual number is closer to 12 lakh, according to residents of the valley, who have been watching the deteriorating situation since August 5, 2019. In the lead up to August 5, there were army personnel posted in front of every house, and there was talk that the Army was now ready to kill as never before. Around 690 companies were sent in after August 5, of which 23 were sent back. Approximately one lakh personnel were added to the five lakh already stationed there.4
In this "new" Kashmir, we repeatedly heard the word – khauf (fear) – a sense of which we experienced during our brief travels and our encounters with "normalcy" from the point of our arrival in the valley to our departure circling around the site of an encounter.
"370 Hatne ke Faayde" — Experiencing Abrogation
The Army as well as the Police in Kashmir are not only an organized repressive apparatus, but also used as instruments for state propaganda. Post August 5, 2019, the Army was seen distributing handbills "370 hatne ke fayde" (the advantages of 370 abrogation) in Urdu. Acting as an arm of the government in power, the Army was coercing people to consent, to agree to the advantages of the abrogation of Article 370, while it stripped them of their autonomy, statehood and identity. If the liberal state is based on consent, Kashmir is all about coercion and repression.
In order to bring people out of homes and demonstrate to the world outside that "normalcy" had returned to the valley, even while it was under hartal (strike) and voluntary shutdown, in several places, the army made announcements that scholarships for students were going to be announced and that people should bring their income certificate to a pre-announced office to upload their income information. As people came out in large numbers, the Army took pictures, and fed them to the media to proclaim that Kashmir is normal, people are out in the streets doing their everyday work, normalcy has returned. People reported to us that they realised only later that there were no scholarship monies which had been credited to their bank accounts. Similar incidents were reported from other villages where crop damages were announced to draw people out, especially after November 15, when the narrative of normalcy had to be pushed. Internet was opened in one office in the district headquarters and people were asked to collect there to upload their certificates.
Torture, Intimidation and Anticipation of Arrest
People reported widespread torture and intimidation by the Army. Sameer Ahmed Bhat, a militant was killed in an encounter in Pulwama, by a joint team of the Police, Army and the CRPF in 2018.5 Now the Army fired on his grave and broke the gravestone. A young man from South Kashmir described a very common experience after August 5, 2019. Army men routinely stop anyone on the road, ask for their phone, question them on their contacts, smash the screen and tell the person to come back and collect it the next day. He also said that the soldiers asked them, "why are you not pelting stones? Come fire at us so that we shoot ten…twenty thousand of you. We have the go ahead to kill a few thousand of you." In certain places in South Kashmir, parents reportedly took their sons to the police station begging police to keep them in the police lockup for fear of their being whisked away during an Army crackdown.
Raids, harassment and intimidation of people by Police and Army, characteristic of a police state, is the common experience of the people. In several places in Srinagar and also in remote villages, people told us that the Army was present in large numbers in residential areas, entered homes by even jumping over walls, and asked ordinary people to provide phone numbers, details of their family members, tenants and the details of any guests who stayed overnight. Reports of the Army seeking out granaries and baskets storing grain in village homes and pouring kerosene over these, were reported by several people. In Srinagar, we were told that Army personnel entered homes, demanded car keys from the owners and took away cars for days — there was no record of how these cars were used and the owners themselves had no information. Owners told us that their cars were often returned damaged and vandalized, and sometimes not returned at all.
Local police have very few women officers and the Army has none — all visits, arrests and interrogation were done by male officers. In a village we visited even a very elderly sarpanch was picked up and detained for a whole month because the residents in this far flung and relatively peaceful village had simply convened to discuss what was going on. For that matter villagers were unable to raise simple basic questions like the lack of water supply (a village that we visited in north Kashmir for instance gets water for an hour or so after every 10-12 days) or electricity. Everything is perceived as 'dissent' against the ruling regime and any person who raised questions was immediately picked up and even detained.
All over the Valley, before January 26, 2020, another round of arbitrary arrests was made under preventive detention. The boys were picked up on January 24-25, 2020, from homes and from the streets without any provocation. Some were released after a few days while others continued to be incarcerated for longer durations. In a village visited in Baramulla, we were told, some 20 people were rounded up from this village on or around August 5, and kept in custody for almost a month. They were brutally beaten up, their mobiles snatched and they were warned not to indulge in any protest before being let off. The year 2016, when Burhan Wani the Hizbul Mujahideen commander was killed by the security forces, was a bad year for the local people because of the constant repression that followed, but many felt that the situation today has deteriorated immensely and what is being experienced now is unprecedented.
A NEW MODEL OF GOVERNANCE
Kashmir is under a new model of governance.
"In our memory, this is the most violent and humiliating experience we have had to endure," said an old man, his voice quavering, as we sat down to talk to a few men and women who had gathered to talk to us.
"They banned the internet and cut off phone lines. How could we even tell our story to anyone? What kind of state is this? Yeh to poora gunda raj hai (completely lumpenised raj). They announce that a convoy is coming and we are ordered to stand and wait for hours for it to pass."
In the Shopian area, it was reported, a highly emboldened Army while stopping vehicles at checkpoints, declared, "Article 370 nahi raha" and were heard saying, "we will marry your wives and daughters."
In addition to extensive areas already occupied by the Army, civil society members whom we met were extremely concerned that the abrogation of Articles 370 and 35 A had set the stage for implementing the Israeli 'style' strategy of creating 'settlements' aimed at changing demography and alleged that plans were already in place on how this will be rolled out. We were informed of Israeli assistance for surveillance and arms and army officers from Kashmir being routinely sent to Delhi to be trained by the Israelis on several aspects, including 'crowd management' and 'surveillance', by academics and researchers we spoke to during our visit. Their greatest concern was that these Israeli strategies and modus operandi, first used in Palestine, were being replicated at all levels in Kashmir.'
Speculation and fears were aggravated by the fact that there is no Kashmiri leader or person of authority that they could turn to and allay their apprehensions. All Kashmiris in the higher positions of the bureaucracy have been removed and all political leaders have been imprisoned and charged under the PSA. There were 'concerns' that amongst the political prisoners there were some who would never be released, or their cases even heard, for they are the ones who had the ability to mobilise and unite the people. There were mixed positions on the National Conference (NC) and Peoples Democratic Party (PDP) political prisoners who were always pro-India. Many felt that they have been the worst hit and they would now have to ask themselves some very hard questions.
Another person observed that earlier 25 percent of Kashmiris used to be in favour of India. Now there were none. The feeling that the people of Kashmir have been stripped of all dignity was universal, he said. A shopkeeper laughed as he observed," Farooq Abdullah used to be in favour of India – for 70 years that family has been following the dictates of India. There are marriages across every faith in that family. Farooq Abdullah even put a tikka on his forehead when he was required to. Now the people of Kashmir are turning around and asking him – what has your Bharat Mata done?"
According to those in touch with communities in Ladakh and Jammu, people there, after initially welcoming the abrogation, also understand that their own predicament is tied to that of Kashmir. It is widely perceived in the valley that the dismantling of the state has given rise to a new understanding of a shared predicament and the fear of losing land to "outsiders".
Of all the periods of violence in Kashmir, the abrogation of 370 and 35 A and post- August 5, 2019, is cited as the most violent and gross humiliation ever —streets being renamed, the Kashmir flag removed from the Secretariat and an aggressive hinduisation process being initiated. Women in a village meeting referred to it as the biggest 'toheen' (humiliation/insult) brought upon the Kashmiri people and that by the government isolating Kashmir from the rest of the world, Kashmir has been pushed back by half a century. Other fears raised had to do with the grand mercenary plan of the ruling regime that Kashmir and its distinctive culture that would be wiped out and the Kashmiris' inborn 'mehman nawazi' (gracious hospitality) exploited to the hilt. People were also apprehensive of the proclaimed plans to put up factories in Kashmir—hamari jannat barbad ho jayegi (our heaven will be despoiled).
Through the J&K Re-Organisation Act, the Centre kept 166 state Acts intact and repealed 153 other Acts. Among the 153 are Acts through which seven important commissions were dismantled by the Centre: the Human Rights Commission, Commission for Persons with Disability, Information Commission, Consumer Commission, Women and Child Rights Commission, Accountability Commission and Electricity Regulatory Commission.6 Significantly, PSA is one of the few state laws which is retained by the Centre under the J&K Re-Organisation Act and has been used in the first instance on PDP and NC leaders and also other Kashmiri leaders as well as ordinary youth.7
Several people we met were of the view that the abrogation of Article 370 was aimed at changing the demographic composition of Kashmir and Article 35A is the target to achieve this. By removing the bar on settlement and land acquisition by outsiders the government, it is feared, was rolling out a plan to establish Hindu settlements across Kashmir, as the only way outsiders could be brought in en masse.8 These settlements, according to some sources, will be surrounded by a security ring which will house approximately 10 lakh retired army veterans.
One of the Kashmiris who met us described the "new normal" in poignant terms: Monday-Hartal, Tuesday-Raid, Wednesday-Internet Shutdown, Thursday-Curfew, Friday-Firing, Saturday-Arrests. Another rued that life had been snuffed out in Kashmir for six months.
Attempting to get some information on any semblance of governmental or democratic functioning, we asked about the panchayats and were informed to our utter shock, that the sarpanches who had got elected in the December 2018 panchayat elections9 were unable to return to their villages, fearing for their lives, and were housed in different hotels in Srinagar. Attempts by the team at securing access to these "sarpanches-in-custody" were unsuccessful.
Details of clerics and mosque committees were gathered by the Army before August. After abrogation, all clerics were instructed not to discuss Article 370. One cleric who said, "the same Constitution which had 370 has given me the right to protest", was arrested and sent to Agra jail. Another was arrested for attempting to answer a question by a young boy on what Article 370 was. Incidentally, we noticed a book in Urdu entitled, 'A Post-mortem of Article 370', with a cover illustration showing Narendra Modi breaking into Kashmir's wall with a pick axe, which was discreetly tucked away in pavement stalls, enjoyed brisk sales. The abrogation of Article 370 was very carefully planned and orchestrated and the people of Kashmir understood immediately that it was different this time – stone pelting, kanijang, will not get Article 370 back. According to a shopkeeper, violence had become a part of their daily lives. He said, "Anxiety is always in our midst; we do not know what the next hour will bring."
An overall observation was that of a deep 'soul wound' inflicted on the people of Kashmir that pervades the entire atmosphere and conversations. Kashmir has seen much violence at different moments but the intentionality and Machiavellian design of the structural violence put in place since August 5, 2019, is like no other. It is widely experienced as a violent intent to break the community and families — emotionally, socially and economically and decimate futures.10
During the clampdown many people lost their jobs and incomes. We met individuals (hotel staff, safai karamcharis and others) who have had to take loans, sell land to make ends meet or address medical emergencies. Casual conversations with hotel workers revealed that there has been no work for six months; practically all skilled/professional work, especially in the middle income group, whether as stringers for newspapers or as hotel workers, have had to supplement their income with wage labour. All routes to engaging in decent work for fair wages have been blocked, pushing the vast majority to the brink of precarity. The clampdown was perceived as being strategic and intented to destroy livelihoods so that people are left with little choice but try and go back to 'normal' life. A friend told us about her cousin's online business which has been affected very badly. She designed pherans and other outfits and sold themonline. She had never had an outlet and the internet was crucial to her work. For the last five months, unsurprisingly, she could not receive a single order or delivery. The lack of the internet has taken a huge toll on crafts and local businesses of all kinds.
Of course, the "normalisation narrative" that is touted and meticulously showcased to "select" visitors, could be picked up here and there. As we were told and also independently perceived, there is a carefully choreographed narrative being built up and propagated by a cadre of 'collaborators' – essentially mercenaries who have been handpicked to provide a loyal political alternative or push the controlled 'development mantra' of the ruling regime. Some others were driven by basic economic needs – the taxi driver at the airport was happy that a traffic flow had restarted and his earnings were picking up. A shikara owner and petty vendors on shikaras spoke of livelihoods snapped with the clampdown, and that the situation was slowly turning around. An autorickshaw driver volunteered a day-long tour of Srinagar, taking great pleasure in showing us around the old city, the Jamia Masjid and the KhanQahi Shah-i-Hamdan in Srinagar, telling us while he drove us about how he insisted on plying his autorickshaw every day after August 5 at enormous personal risk — he said he refused to be confined to his home even under the most adverse circumstances. But even as people spoke in this way, they invariably called out the government's bluff that it was necessary to abrogate Article 370 and 35A, so that 'development' could come to the valley.
It was these many narratives of courage and resilience of ordinary people in a context that continues to be far from "normal" that were exceptionally inspiring.
ARRESTS AND DETENTIONS
The estimates of the numbers detained in the valley across different districts varied between 12,000 and 15,000 – these were persons under detention without records as well as those placed under illegal arrest. A few were picked up locally, assaulted and released. But of those who continued to remain in custody there was no count. There were reports of a labourer from Kalampora near Pulwama being assaulted by the Army. An adolescent who saw this tried to intervene to save the labourer. He was assaulted and his house searched. Children and youth were particularly adversely affected, as they are not allowed to step out of their homes for fear of being picked up. Even so, we came across two cases where young men were picked up from their homes: one of them was detained because he was in a photograph of a funeral procession in the village, and sent to Agra jail; the other was visiting home during a college break and has been transferred to Ambedkar Nagar jail in Uttar Pradesh. The families were distraught as there were no routes open for them to secure the release of their boys. One of these young men was a student; his father obtained orders from the J & K High Court to bring him to Srinagar for his practical examinations (in December 2019) and final examinations (on January 31 for exams scheduled in the second week of February). Neither of the orders have been complied with, a refusal that is plainly contumacious.
In a four-hour discussion with leading lawyers of the J&K Bar Association in the High Court in Srinagar, we were told that there is no one to listen. There were no democratic values that are a part of the system. There was disappointment that the Indian public was not able to express solidarity with the people of Kashmir and the media in India is so fearful that it has lost its independence, they have become godi media (lapdog media). Leading senior advocate ZA Shah has challenged Article 370 in the Supreme Court and was eloquent in this analysis of what ails the system. When the institutions are destroyed, where is the space to speak, he asked? "There is no accountability, and even a petty official has the powers of a Nazi." The anti-CAA protests has given slender hope. Speaking on the subject of detentions, Advocate GN Shaheen, former General Secretary of J&K High Court Bar Association, observed that 15,000 people have been "picked up" using different forms of arrests and detentions. Only the plight of those who had approached lawyers and courts were known.
There were 450 habeas corpus petitions filed after August 5, 2019 — 447 of these were pending before the court, only three were heard, one of them of a terminally ill cancer patient. Mr. Qayyum, President of the Bar Association was detained on the intervening night of August 4-5. A petition was filed on August 7. He is very unwell, and is currently detained in Delhi's Tihar Jail. In hearing the cases, judges make no reference to rules or precedent. In 2005, the Supreme Court ruled that habeas corpus must be heard within 15 days but now they simply say, "forget about rules", "forget about Supreme Court ruling". The judiciary in Kashmir is also overtaken. When by a stroke of luck a favourable order was obtained from the court, the government did not honour it. There was just one designated court in Srinagar for Unlawful Activities Prevention Act (UAPA) for 12 districts. The court has completely disregarded bail petitions. It has been reduced to a remand court and bail or any other relief was not given in this court. It has become an instrument of oppression. The powers vested in subordinate courts earlier has been completely eroded. In an unprecedented move, detainees under preventive detention have been placed in solitary confinement. Although it was an established practice to keep those preventively detained in detention facilities close to their homes, the punitive measures were aggravated through transfers to distant jails. This must be seen as related to quantum of punishment and enter the account of disproportionate punishment in violation of procedure established by law. Government says that 500 people have been sent to jails outside J&K – to UP and other places. Preventive detention, which in itself is the continuation of a colonial practice, even when it allows bypassing of procedural safeguards, follows a practice of periodic reviews. The transfer of detainees to far off areas makes the possibility of such reviews very remote.
We would like especially to present the case of Senior Advocate Nazir Ahmed Ronga, who was arrested in August 2019 and released unconditionally from custody on January 17, 2020. Members of our team met him in the J&K High Court on February 3.
The Case of Mr. Nazir Ahmed Ronga, Former President of JK Bar Association:
Mr. Ronga, over 70 years old, was arrested from his home in Srinagar on August 9, was put through a medical check-up in the Police Control Room and detained in Central Jail, Srinagar from August 9 to September 3. Before September 3 an inmate informed him that he was detained under the draconian Public Safety Act. Soon after, a police officer directed the jail superintendent to produce Mr. Ronga before him. He was served the grounds of arrest and shifted to District Jail, Ambedkar Nagar, UP. From the first day of arrest, his family was not informed for 20 days. He is clear that the grounds were totally fabricated and false. He has a standing of 40 years in the Bar and served for nine years as the Bar Association President. Now, he says, the institution is under challenge. People are losing faith. He was taken in an army plane (Dakota) along with 29 other detainees. They were divided into three groups and escorted by ten policemen and two riflemen to Lucknow. From there they were put through a 6 hour road trip to Ambedkar Nagar where 29 of them were placed in one barrack and Mr. Ronga was placed in solitary confinement. Initially he was let out of his cell for half hour once in 24 hours. He went on a hunger strike. The period outside the cell was then increased to one hour. He along with other detainees went on hunger strike again protesting that they were not convicts but political prisoners and must be treated as such. After 51 days the conditions were relaxed, and again further relaxed after three months. He was allowed out of his cell from 8 am to 5 pm in December and finally released on January 17. Of the people who were detained with him were two from JKLF (one of whom has been in prison for 13 years); three were accused of gun-snatching; the rest were alleged to be stone-pelters or affiliated to political parties. There were two other persons aged over 60 years: one from Sajjad Lone's party and another from PDP. One of the grounds for Mr. Ronga's arrest was that he had brought thousands of people out to cast their vote – "You have the potential of organising people against Government of India", he was told. Also that he was an advisor to Omar Farooq who had asked him to enter politics – both entirely without basis. Mr. Ronga's son, who is a lawyer, moved the international community and his detention was unconditionally revoked. He was emphatic about his belief in the rule of law and asserted he has always strived "to ensure the majesty of justice".
"If you want to influence the judiciary, you are not contributing to justice. I have also been working on what measures we should take to ensure the independence of the judiciary. It is our duty. No matter which party is in power. Modi has abrogated Article 370. I want to ask him: Have you settled Kashmir?"
Mr. Ronga was very concerned that we grew up with talk of "unity in diversity" and now we have moved to "tukde-tukde gang". In his view the discourse of unity in diversity should never leave India and the rule of law must prevail under all circumstances. He also felt strongly that conflict between India and Pakistan must be settled for all time:
"Give peace a chance. Prosperity and peace must go together. There must be permanent peace on the subcontinent and India has a big role to play. Kashmir is here. It will not go anywhere. Hanuman cannot lift Kashmir and take it somewhere else. Kashmiris will continue to take shawls to Bengal, Chennai and the rest of India. As human beings we must come together leaving our religions aside, confine it to our private lives. We have not thrown out Kashmiri Pandits. The situation was such that we could not even help ourselves. At that time the Governor played a dirty role. We have never said only Muslims should live in Kashmir. Kashmiri Pandits should come and live here. You cannot move sentiments of people on the basis of religion for long."
Public Safety Act (PSA)
The Jammu and Kashmir Public Safety Act was amended in July 2018 to do away with a legal provision that prohibited it from lodging state residents detained under PSA in jails outside the state, to make way for sending them to prisons far away from their families. It is under these amended rules that the post-August 5 PSA detainees have been jailed outside J&K. Although the Amendment 2018 was tabled on the grounds of "up-gradation of infrastructure, particularly for improving the living conditions of the jail inmates", in reality moving the detainees to far flung areas is to add to the punishment. The families we met were struggling to come to terms with the arrests and find means to visit their kin in far-off regions. They had to sell their land and other possessions to make the journeys to see their kin. They told us that the detainees have no clothes and no money and sometimes they send request for these but the parents have no means of going for frequent visits. Two testimonies (names changed) reflect the very grave situation.
Bilal Ahmad a resident of district Kupwara, and B. Sc final year student of Amar Singh College, Srinagar, was picked up from him maternal uncle's home on August 5. He was in the village for Eid holidays. His father followed him to the police station and asked the officer the reason of his son's arrest. The Police officer told the father that he will be released in 5/6 days. Several other boys who were arrested on the same day were released after a few days when they allegedly agreed to pay heavy bribes to the police. Bilal's father refused to bribe because he was convinced that his son was not involved in any wrongdoing. He waited for him to be released. But soon the family learnt that the boy has been booked under PSA and sent to Central jail in Srinagar. For several days they didn't know where he was. After two weeks in Central jail, he was sent to Ambedkar Nagar, in UP, some 1,600 kilometers away from Srinagar.
His father tried to follow the case and learnt that the police had named him in a 2016 stone pelting case in which an FIR, with a few names stating 'unnamed crowd of thousands'. Bilal, then a minor, was named, detained but was released on bail. He had been out on bail, studying in Srinagar and staying away from any political activity. His arrest under PSA shocked his father, "Mujhe police se nafrat ho gayi hai", they are not willing to listen to common people, they just do things which earn them one star or two stars, promotions and rewards for catching more people. My son is innocent."
In Ambedkar Nagar custody, Bilal got jaundice and although he received treatment, his father made the 1,600 km arduous journey to Ambedkar Nagar to meet him. The family had to sell their cow to put together Rs. 25,000 spent on going there. "In Ambedkar Nagar, no hotel will provide accommodation to a person from Kashmir, "not even in hotels run by Muslims," the father lamented. When he met his son in jail he learnt that he was badly beaten and tortured in police custody and kept in a small cell of six by six with one more detainee. His son gave him phone numbers from 25 other boys who were lodged in the same jail and have not been able to call or meet their families.
The father filed a petition in the J&K High Court praying that his son be allowed to take his practical exam which was due in January 2020. The High Court passed an order that the boy be brought back for his exam. The Order was received on December 31, 2019 but the Court order was not honoured. He filed a second petition to allow him to write his final exam due in February 2020 and the Court again passed an order for his appearance in exam. But once again it was not followed. The father is now left with no option but to file a contempt of court petition and seek redress but he has no money.
It seems the state is using the policy of punishing people through incarcerating them and then torturing them through long drawn out legal cases. As a Bar Association senior member said, 'Keeping them busy in cases is a tool they are using, knowing full well that these cases will outlive this regime."
Naved Parray, 21, a casual worker, was picked up on August 12 from his home in a village, in Baramulla district. The family first thought it was a routine rounding up of young men before August 15. They expected his release in a couple of days after August 15. But when he wasn't released, his brother and mother got very worried and went to look for him in the police station. They were both insulted and given a beating when they pleaded for the release of Naved. The mother was hit on her back. A few days later, Naved was transferred to Central jail in Srinagar and before the family knew, he was transferred to Agra jail in Uttar Pradesh and PSA slapped on him.
His family had to sell 10 marlas of their 1.5 kanal land holding for 47 thousand to pay for their trip to Agra to meet him which costed them 35 thousand. Naved was the only earning member of his family. His old parents have no source of income and they are somehow now living by borrowing and waiting for his release. They have no means to approach the court so Naved Parray languishes in Agra jail, a thousand kilometers away from home, unrepresented.
SURVEILLANCE AND CENSORSHIP
Journalists across the board who met and spoke with us talked about how the surveillance and control over publication of news had impacted their right to professional practice and livelihood directly guaranteed by the Indian Constitution as a Fundamental Right under Article 19(g): (g) "to practise any profession, or to carry on any "occupation", trade or business." A journalist spoke about how he was beaten by the police for trying to cover the violence after the Friday prayers and protest in Soura on August 21, 2019. We also heard reports of other journalists having been assaulted by the police and security forces. A small group of journalists we met in the Press Club on February 1 spoke of how after the announcement was made on August 5, 2019, journalists from all over the valley just gathered at the Kashmir Press Club at a complete loss about what they should do. At the very least, they felt they should have been reporting a decision like this and its effects from Kashmir, but they were the ones who were and continue to be shut out of the news reporting.
A group of five or six of them tried thinking about this and walked along the Jhelum Bund till they were accosted by Army personnel who questioned them on why they had gathered. Not wishing to precipitate matters, they dispersed without argument. They recognised that if anything had happened to them there, nobody would have known. On the way back they found people around the houseboats and sat around in a circle discussing what the abrogation of Article 370 might mean. All of a sudden a police officer appeared and said he had been searching for them, as an official press conference had been convened and they were required to be present. When they followed him to the venue of the press conference, there was nothing happening so they returned. Journalists also spoke of the circulation of lists of journalists who were engaging in investigative and critical reporting.
The physical intimidation of journalists had been continuing uninterrupted as does the censoring of news. All the journalists we met laughed at what had come to pass as "news" in Kashmir since August 5, 2019 – commercial advertisements and notices and lifestyle reporting (diabetes and sundry issues). From August 10, four computers were made available for journalists at the UN Centre and hundreds of journalists queued up each day to file their stories, mostly unsuccessfully. A few weeks later, the Media Facilitation Centre was opened by the Government near Polo in Srinagar, in the vicinity of the Kashmir Press Club with about 10 computers, as the only channel for the filing of news stories, but one that was censored by the government. Self-censorship or silence were the only two options before journalists. Journalists who reported on internet shutdowns were summoned by the army and interrogated. They said they had to think a hundred times before filing a story, because they are completely on their own. We were told that on 30 November, two journalists were summoned to Cargo where they were grilled by police officials for their stories.11 They were asked to reveal their sources and about how did they manage to get the documents. In late December, two journalists were stopped by police at Handwara while they were on an assignment, taken to the office of Superintendent of Police where they were questioned about a story they had filed and told that they were trying to precipitate the problem.12
There was a widespread feeling that nobody would rally around them. To date, there is no clear plan for the full restoration of the internet in Kashmir. Another aspect of this media crackdown is that the press releases issued by the Bar Association, especially in the matter of habeas corpus petitions, but also on other matters of life and liberty before the court, go to the Media Facilitation Centre and only those news items that are favourable to the government are published.13 Nobody in Kashmir has any independent access to news media.
Implications of the Communications Shutdown
For over two months, there were no functional phones, no internet and no communication lines open in the valley. That fact that internet shutdowns are unconstitutional has been affirmed by the Supreme Court in Anuradha Bhasin v. Union of India.14 We tracked the various levels at which the shutdown of communications operated in Kashmir.
A woman in a village that we visited stated emphatically, "We feel that our Kashmir has been pushed behind by fifty years. We don't have any communication with any district, or with other parts of the country; we feel like we have become 'untouchable.'" She and other were disturbed by the alienation created and described the difficulties that they experienced as a result of the internet being blocked, communication systems being shut down. In the words of another woman who spoke to us,"We could not talk to anyone, we were silenced. Cutting us off from any kind of communication, the Indian government ensured our isolation. Kashmir has been turned into a prison."
College students had not been able to fill the online forms for competitive exams nor for scholarship grants. Internet access to university libraries was disrupted, increasing the stress levels of students. They also complained that with personal access to internet services having been cut, they had to queue for long hours outside the district headquarters, the only government offices where public access to internet services was being provided. The far-reaching impact of the internet shutdown was evident in testimonies around health-care access post August 2019.
There were reports of the complete collapse of start-ups, resulting in financial losses for young entrepreneurs who bore the worst brunt. There are also reports of the increase in Non-Performing Assets in J&K Bank since Augu