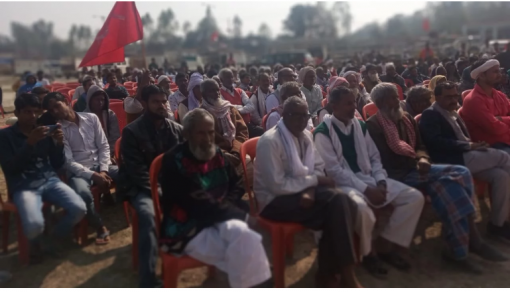 Today, every page of the Constitution is under attack. Institutions that are supposed to protect and strengthen democracy have once again started to crumble. The mass media is not silent but singing accolades to the government. That is why it has become essential to remind ourselves again of the Emergency and to refresh our memories of its martyrs.
To frustrate constitutional rights with the help of the Constitution and Parliament; to subvert all basic entitlements and human rights—even the right to survive—with the help of the courts; to push top leaders of the Opposition into jails without prosecuting them; to make the media a carrier pigeon for government propaganda; to frighten people into submission and silence. These events seem to describe recent events, but they are descriptions of events that took place after June 1975, when prime minister Indira Gandhi had imposed Emergency on the country.
At that time, very few people had kept in mind the first law minister Bhimrao Ambedkar's warning. He had said soon after the passing of the Constitution that the foundations of democracy in India are very weak. It was his view that Indian democracy had never slipped below the topsoil. The reason, he felt, was the complete absence of any sense of brotherhood or equality in India's sociopolitical life. Democracy could only strike deeper roots in this country with great effort, which will require equally strong commitment towards nurturing it. Else, it would remain weak.
Ambedkar's message should have been remembered in 1975 as well, but it was not. Instead, its very soul was violated when some clauses of the same Constitution that he had framed were used to impose Emergency on all citizens.
Not all the stories about the atrocities perpetrated by the government during the Emergency have been seen and heard. It is only the momentous events that have been taken into consideration. So we know of All India Radio's ban on Kishore Kumar's songs, the arrests of top leaders and of the bulldozers and bullets that mowed down a helpless crowd at Turkman Gate. For, these events were so big that they were impossible to bury. But the brutal attacks that took place on people in the towns and villages never got the widespread attention they deserve. Those who were killed in these incidents also remained unknown. When nobody talked about these incidents, people's memories of the atrocities also, naturally, faded.
However, memories of the Emergency do not seem like mere recollections today. Ambedkar's warning now echoes in our ears—every page of the Constitution is under attack and institutions meant to protect and strengthen democracy are crumbling in plain sight. The media is not silent, but delivering accolades the government. Once again, the Emergency and its martyrs come to mind, for they need to be remembered today.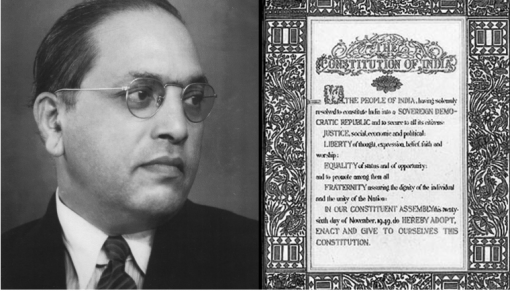 Just a few kilometres from Sultanpur city falls a village named Nizampur. In it is an open ground that people call Shaheedi, or Martyrdom, Maidan. But perhaps those who were born in this area after 1975 found out who these martyrs were only a few days ago.
The CPI(M)'s Sultanpur district unit decided a few weeks ago to organise a large meeting on this ground in memory of those who were martyred here on 27 August 1976. The event was organised to honour the families of those who were killed or imprisoned in an incident that occurred here nearly 44 years ago.
People from all the nearby villages gathered at Shaheedi Maidan on 10 February. The village pradhans were contacted, leaflets were distributed in their villages and preparations for the event were such as to revive and renew all the lost memories of the people of this area.
On 10 February, the rugged Shaheedi Maidan pulsed with energy as women, young men and the old gathered alike before the stage. Red flags waved to acknowledge the sacrifices of the martyrs. Samajwadi Party legislator Abrar Ahmad was on the stage from the beginning of the meeting till its end.
Ahmad was present at this very ground on 26 August all those years ago, along with thousands of people, as they staged a massive protest against the forced sterilisations that took place during Emergency. Right after that, there was a lathi-charge and firings, in which Abrar bhai's hand had been fractured.
It was never correctly estimated how many people died of gunshot wounds in that crackdown, for the numbers of the injured was very high. But we know that ten people ended up dead right in this field. Among them were Shabbir from village Ajhai, Hariram from Bankepur, Mohammad Ali from Chaka; who were offered tributes and their family members honoured. Some who had been jailed—Javvad, Shahzad, Altaf, Tauheed, Sattar, Ravi Varma, Khalil and Islamamuddin—were honoured too, as was the son of a brave woman who went to jail, Shamsunisa.
It was a matter of pride for me that I was called as the chief guest of this program. We got an opportunity to appreciate the martyrs and those who faced lathis and bullets and were jailed. Their bravery inspires us to fight the battle we face today. It was also an opportunity to talk about attempts to destroy the Constitution—during the Emergency and in these, our times.
The listeners realised how fearful dictators are of equality and the huge price one must pay in order to preserve this principle. No attendee had any doubt that those who are in government today openly oppose the Constitution and are working to replace it with the Manusmriti.
As the meeting ended, as we paid tributes to the martyrs, we acknowledged that the people of our country have come together in the past and readily shed their blood to protect their rights and that even today they will never allow the conspiracy to divide them from one another to succeed.
---