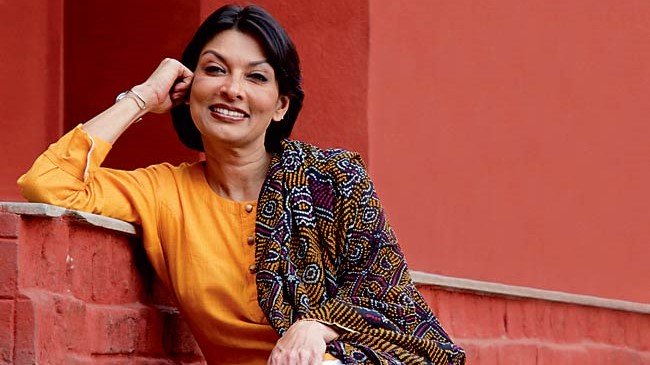 Dancer and choreographer Mallika Sarabhai believes in calling a spade a spade. Following the Gujarat riots in 2002, she emerged as a strong critic of the government and chief minister of the state at the time, Narendra Modi. She has not hesitated to speak out against the government's increasing censorship of the arts and educational institutions. Earlier this week, for the first time in its history, the National Institute of Design (NID) called off its convocation, in which Sarabhai was supposed to deliver the key address. This has raised the specter of censorship once again, and underlined how even accomplished artistes who are forthright in their views can become victims of undeclared censorship. Sarabhai speaks out here in an interview with NewsClick.
Was the decision by the NID to postpone the annual convocation taken because you had been invited as the chief guest?
I had no idea about why they took this decision. I was talking to Ashoke Chatterjee (the former executive director of NID and former chairman of the Crafts Council of India) about what I would like to focus on in my talk which was to be given at the NID convocation, when he mentioned that he heard that it had been postponed. I had received no phone call from the organisers informing me about their decision. This Monday, just 72 hours before the convocation, I received an email stating that "On behalf of the Governing Council of NID, we regret that the 40th convocation scheduled on February 7 stands postponed due to unforeseen circumstances". This message was apparently sent out to everyone else. This is the first time since 1961, when NID was set up, that the convocation has been postponed. I have had no other contact with anyone, all I know is from the newspapers.
Was the reason for its postponement because you were going to inaugurate it?
That question is best put to the NID. I had wanted to focus on the diminishing crafts of India. Our crafts are dying. What made India special was its crafts. This is what has given us our unique diversity. I wanted to address the issue of diversity before the 300 students who were graduating from the NID. The unique embroidery done by the tribals of Kutch is now being replaced by similar embroidery being done in China. Are we all going to end up eating pizzas and wearing terylene shirts? The implementation of GST and demonetisation has dealt a life blow to the small and medium scale crafts which have all practically folded up. Today we have a single weaver left making patola saris in Gujarat which is the greatest textile jewel to be found anywhere in the world. This art form like many, many others must be preserved at all costs.
But the NID is supposed to be an autonomous organisation?
Looking at the NID alumni chatter, it is obvious they found the decision to postpone the convocation deeply distressing. But the question is of course, if the NID is an autonomous organisation then why did they accept it?
Could one of the reasons for this postponement be because you are a known critic of the Modi government? The government was also upset because students in NID took part in the anti-CAA demonstrations in Ahmedabad?
How can I conjecture on this? What is there for me to say. Ask either the NID or prime minister Modi.
This decision seems deeply ironical given that your family was closely associated with the building of this premier design institute and has also made a major contribution to the state of Gujarat?
Yes, the Sarabhai family was closely associated with the NID. My uncle and aunt Gautam and Gira Sarabhai donated the land on which the NID came up. They also interacted closely with the American designers Charles and Ray Eamus who had been invited to concretise this project.
We are witnessing increasing censorship in our country. Last year, when Amol Palekar spoke about the changes being made at the National Gallery of Modern Art (NGMA) in Mumbai, he was heckled by a former NGMA adviser and by the show curator. This was followed by the withdrawal of writer Nayantara Sehgal's invitation to speak at a Marathi literary meet. She later issued a statement that the culture of diversity and debate is under vicious attack. What do you feel?
The reasons are obvious. Our institutes are cowering because the retribution is fast and furious. Look at the increasing levels of violence in our society. If someone speaks up, they can be lynched to death. Look at the levels of street vigilantism around us. Just three weeks ago, a Chattra Sansad was held in Vadodara in which 8,000 young people participated. It was to be like a mock United Nations. I was to be one of the speakers there. Just before the event I was informed it was not going to be held though I later learnt that it was held. During the conference, the students were informed that I was indisposed and therefore could not attend it.
We seem to be surrounded by a cocktail of censorship which is distorting the entire cultural expression of the nation. Your comments on what this portends for society?
I feel sorry for the NID students, many of whose parents had already arrived in Ahmedabad to attend the convocation. For them, this is a very big thing. Some of the parents have gone into debt in order to educate their children in NID and it has taken them months of planning to be present here in order to spend a few days at the institute where their children had been trained.
The present government is planning to now introduce greater internet surveillance in order to be able to closely monitor the growing criticism amongst young people to the anti-democratic attacks that have been triggered by the Modi government. What is your view?
We all know why this is happening. No kind of protest will be tolerated. Look at the way school children who had staged a play in Karnataka supposed to be anti-government are being tortured. Look at the kind of agony they are being subjected to.
Is there a silver lining to this present state of affairs in our country?
What kind of silver lining are you talking about… An institute has shown that it has no backbone. Taking a stand is not easy. In 2002, when I expressed my opposition to the Gujarat riots, I was afraid. My kids then were very young. I didn't know whether this was the right decision, because I was putting my family in danger. Many of my dancers then received threats and there were people who wanted to burn down Darpana [the dance academy run by Sarabhai].
What are you working on presently?
I recently did a show 'Colours of Her Heart' which addressed the post-MeToo story. A group of five dancers and a British singer recently completed a tour of the United States.
Was that when the Gujarat government filed an FIR against you for trafficking of people to the US?
No, the trafficking charges were levied in 2002 but they were thrown out by the courts.
---