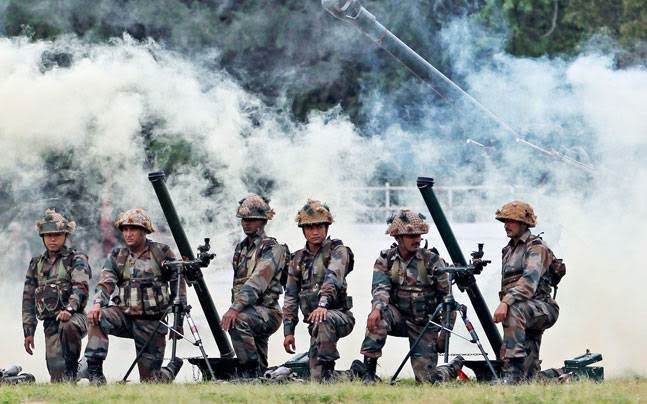 By late-2009, it was clear that North Korea's Dear Leader, Kim Jong-il, was fading fast and would be succeeded by his third son. The little-known Kim Jong-un, custom-fitted with a heroic biography, had made a sharp ascent in government all year, while the message that he was a "genius among geniuses" was being dinned into North Koreans at their compulsory weekly education classes across the country. The stamp of autocratic genius was unmistakable in a new policy that came into effect on November 30: overnight, the old won notes in circulation ceased to be legal tender. Demonetisation in North Korea was officially called a revaluation, since a hundred-won note would now be worth one won. The old currency had to be turned in at banks with a maximum limit set on how much money could be changed by an individual, along with a deadline after which old notes would not be taken in. As the destructive impact of the policy became clear – with reports of economic disruption and meltdown, of people having heart attacks – the permitted limit for exchange was revised upwards. Twice. However, a month later, the move was acknowledged a disaster and withdrawn. In January 2010, Pak Nam-gi, a technocrat in his late seventies, was sacked from his government job. Charged with "deliberately ruining the national economy", he was later executed at a firing range in Pyongyang.
Anna Fifield's The Great Successor: The divinely perfect destiny of brilliant comrade Kim Jong Un (2019) is as eye-popping as its title and sure to keep Indian readers up into the night. We are accustomed to thinking of North Korea and India at opposite ends of the post-colonial spectrum: the one-party state and the vibrant democracy. How times change. Their similarities now stab the eye. Both countries were founded in the same period, each with a semi-identical twin – with which it went into a death roll. Both have turned into a global byword for malnourishment, their human development outcomes a shaming contrast to their neighbours. (The precise data on North Korea is hard to get, India is inching towards that ideal.) They each made similar priorities, staking national pride on the possession of an outsize military and a nuclear arsenal, their biggest event of state a jackbooted parade.
In a roundabout way, North Korea's four-decade quest for the n-bomb received a fillip from India's tests of 1998, which set off Pakistan's, and those led in turn to the rogue A.Q. Khan network (as we're encouraged to call it) which facilitated North Korea's programme. The way India brazened out its tests and got away with them internationally served as a model to the North Korean régime. But North Korea leads the way in another respect, as the living fulfillment of Bertolt Brecht's tongue-in-cheek line: a government that has dissolved the people, abolished them. India is proving a quick study, but remains a bit wet behind the ears. Take demonetisation. The North Korean execution shows finesse, an elegance and ease that come with practice. In 2009, the guard was changing at Pyongyang. There was a good chance powerful interest groups would undermine the chubby youngster who was stepping into the Dear Leader's shoes, that they might attempt to supplant him or create an alternative power centre. There were unknown reserves of money secreted away in nooks and crannies of the economy. How to dry up any resources available to a potential revolt? A decisive body blow, such as demonetisation, would do it. And, cleverest touch of all, the policy could be disowned as soon as its object of crippling the economy had been achieved. A saboteur would be found and summarily removed from the scene.
Now look at India's clumsy performance. First mistake: the onlie begetter stepped eagerly into the spotlight. Within days of Modi's televised address of November 8, 2016, economists had busted every one of his claims. We learned that demonetisation would not leave so much as a scratch mark on untaxed wealth or corruption or counterfeit currency or terror funding. His next pitch, that India was entering a brave new world of digital transactions, took a little longer to come unstuck, but come unstuck it did. A month into the fiasco, when he started calling his notebandi a mahayagna – which would alchemically transform reality, like Vedic fire offerings – every economist who was not in bed with the BJP knew it was all up with the story, and said so.
Thanks to Modi and his fellow travellers, ancient Indian technology is a fact-free wish-fulfillment zone. His invocation of a mahayagna went down well with voters. But what are the chances that finance ministry officials, even the barest few taken into confidence before the rollout of demonetisation, did not expose Modi and Arun Jaitley to a little data? Just a basic spreadsheet or a few bullet points on how much black money existed in cash, how counterfeiting and terror funding actually work. Is there any reason to believe Modi's aims were different from those of Kim Jong-un? That he did not intend to throw India out of gear for certain strategic gains? "No Pakistani could have engineered the wave of distress that instantly washed over India," writes Kapil Komireddi in Malevolent Republic: A short history of the new India (2019). Let's not forget that one institution has bloomed in the three years since demonetisation, growing to the point where it resembles the Workers Party of Korea. It has acquired millions of new members, billions for its coffers, and spanking new office space all over the country. The only comparable growth area in the economy, where as many new jobs have been created – and ancient Indian technology is demonstrably in use – is manual scavenging. We don't hear the BJP-RSS boast of it, nor of demonetisation any longer, but both may well be a matter of quiet satisfaction.
---
Disclaimer: The views expressed in this article are the writer's own, and do not necessarily represent the views of the Indian Writers' Forum.