Citizen's Gallery II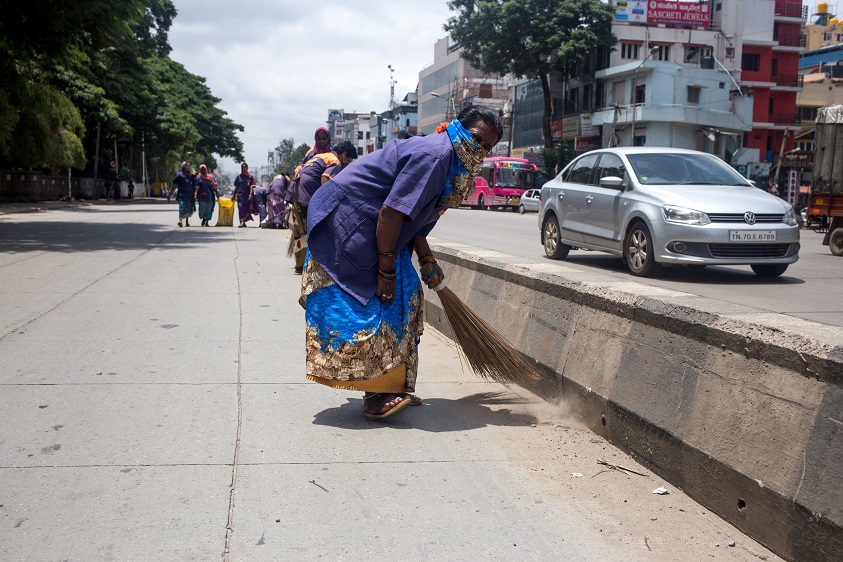 Migrants from the villages of Anantapur district working in Koramangala area of Bengaluru. "Bengaluru doesn't stink because of Dalits from Anantapur," a woman sweeper says.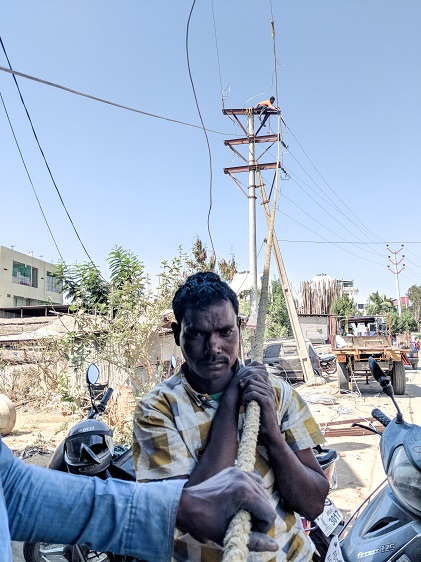 Bengali migrants working to fix a telephone pole. Although several people from Anantapur migrate to other states for work, people from states like Bengal and Chhattisgarh come to Anantapur for work. Most of them come from Agrarian households to escape an impending doom, just like farmers of Anantapur.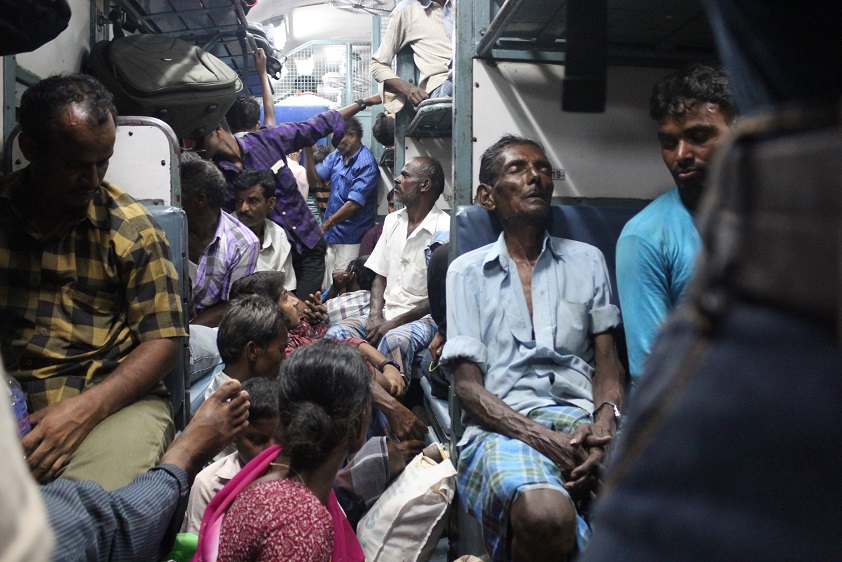 Migrant workers returning home from Cochin in a train.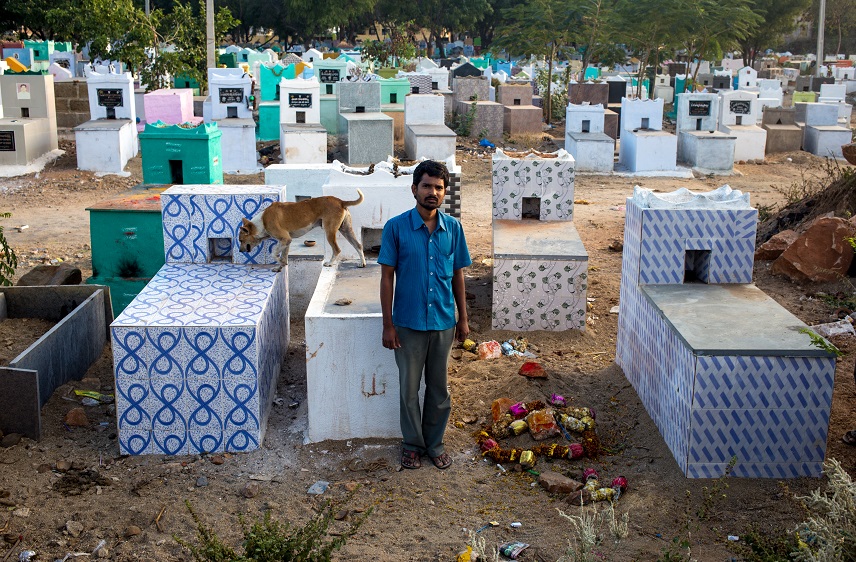 Shankara Kumar, Younger brother of Shankara Dhanunjaya, standing next to his brother's grave. Despite the slow decline of the renowned handlooms of Dharmavaram, Shankara Dhanunjaya tried to work hard and prosper. But in 2016, at the age of 35, debt and crushing policy changes drove him to suicide.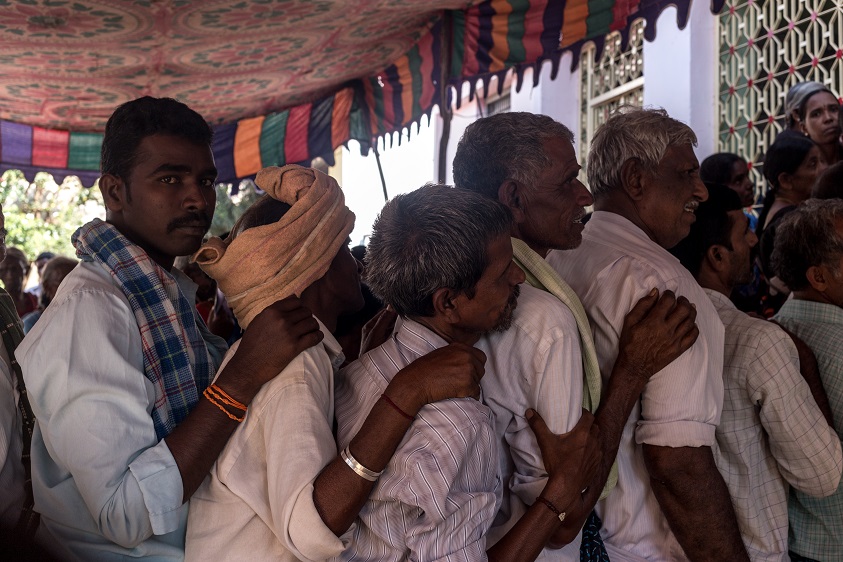 Farmers waiting for money during Demonetisation in Tadimarri village of Anantapur district. Agricultural labourers were generally absent from these queues. They can't afford to go to the banks and stand in the long queues instead of looking for work. To change their notes, they started drinking more because the local alcohol shop accepted big notes.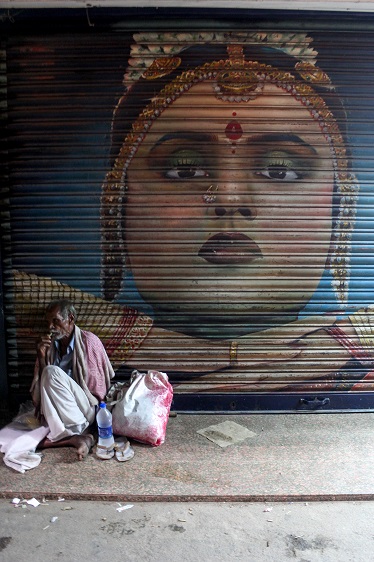 Ramulu, a visually impaired 82-year-old from Mudigubba, before calling it a day. He, like many old men and women from Anantapur district, comes to Cochin to beg.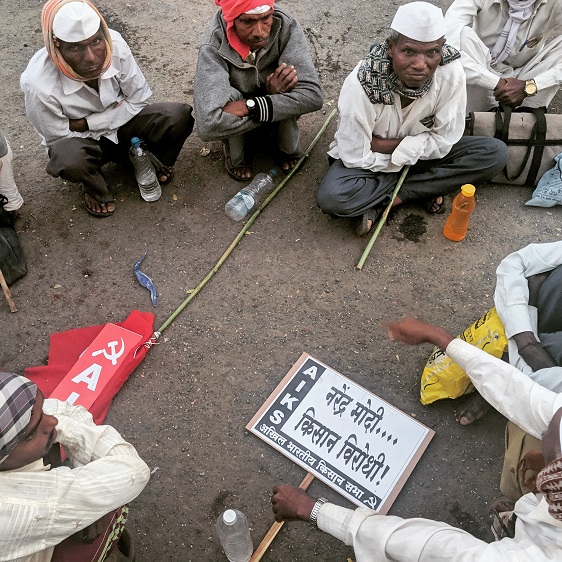 A snippet from the recent farmer's march of Nashik.
---
Read More:
Citizen's Gallery