Citizen's Gallery I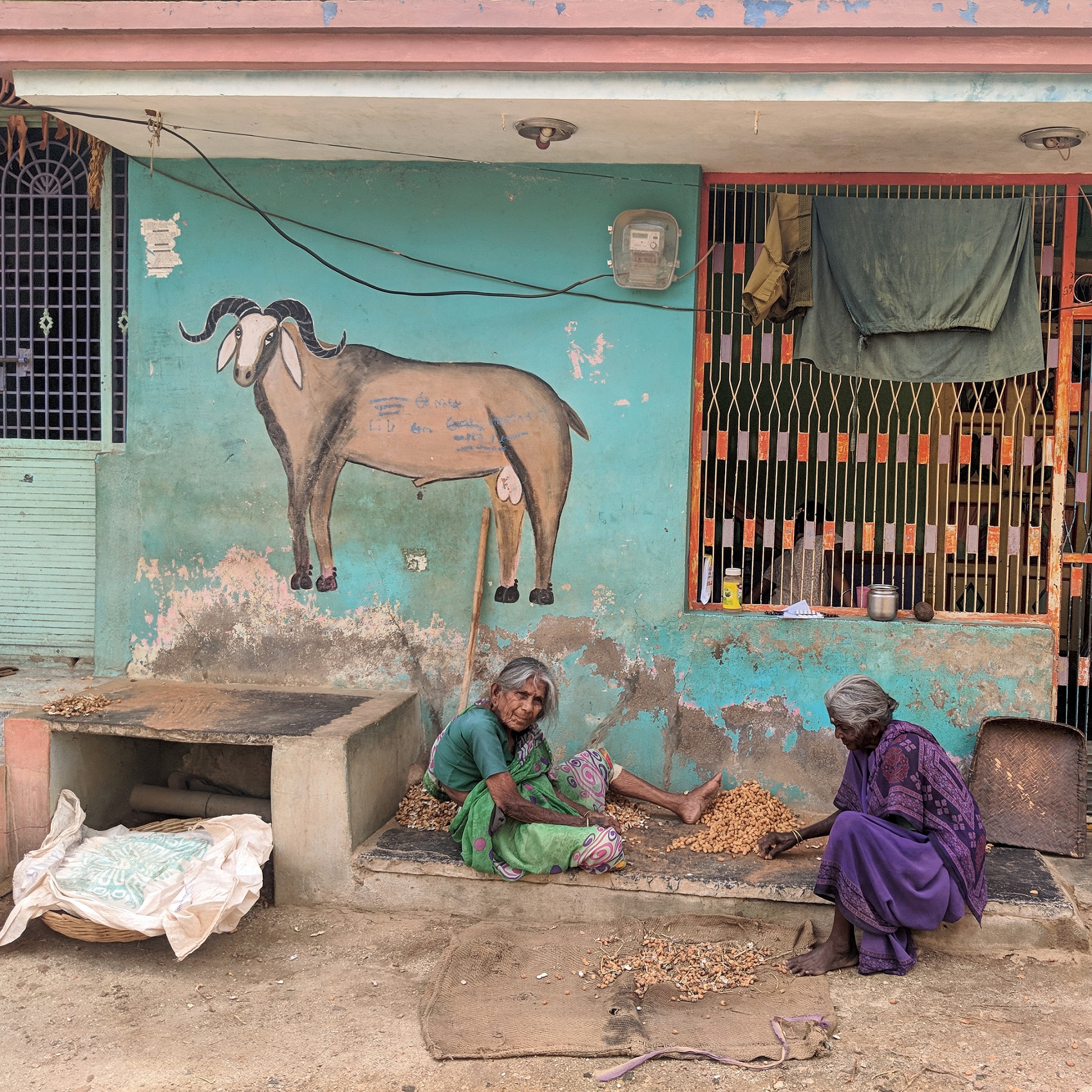 I took this picture in Chennekothapalli mandal of Anantapur district. The old women who were peeling the groundnuts (probably from their own farm) told me, "It was the biggest goat in the herd, so the shepherd had it painted on his house."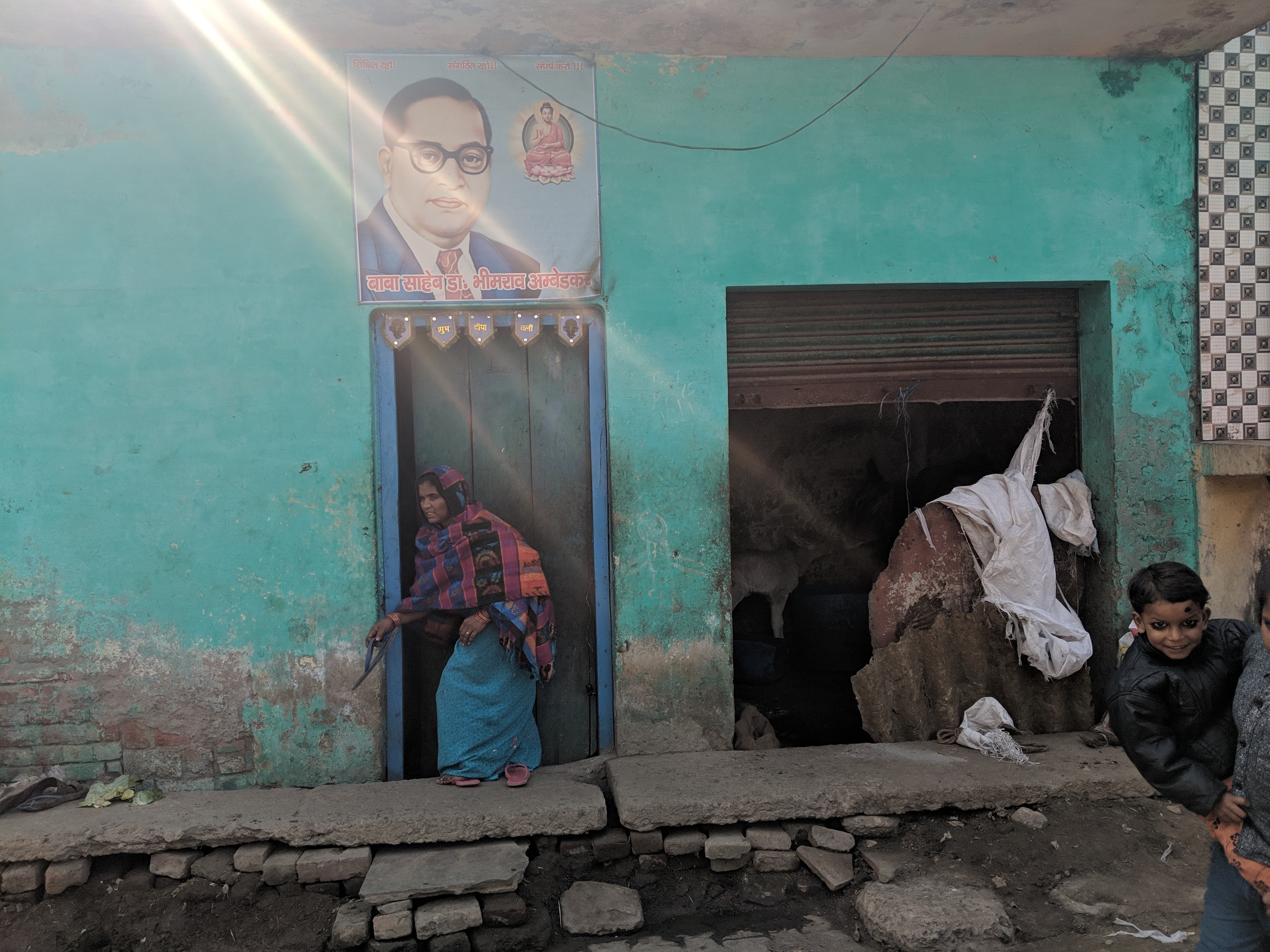 I took this picture on January 1st of this year in Sahibabad, the working-class neighbourhood of Delhi where Safdar Hashmi was killed. I asked the woman in the picture if this was some office. "No, this is not some office. These are our homes," she told me.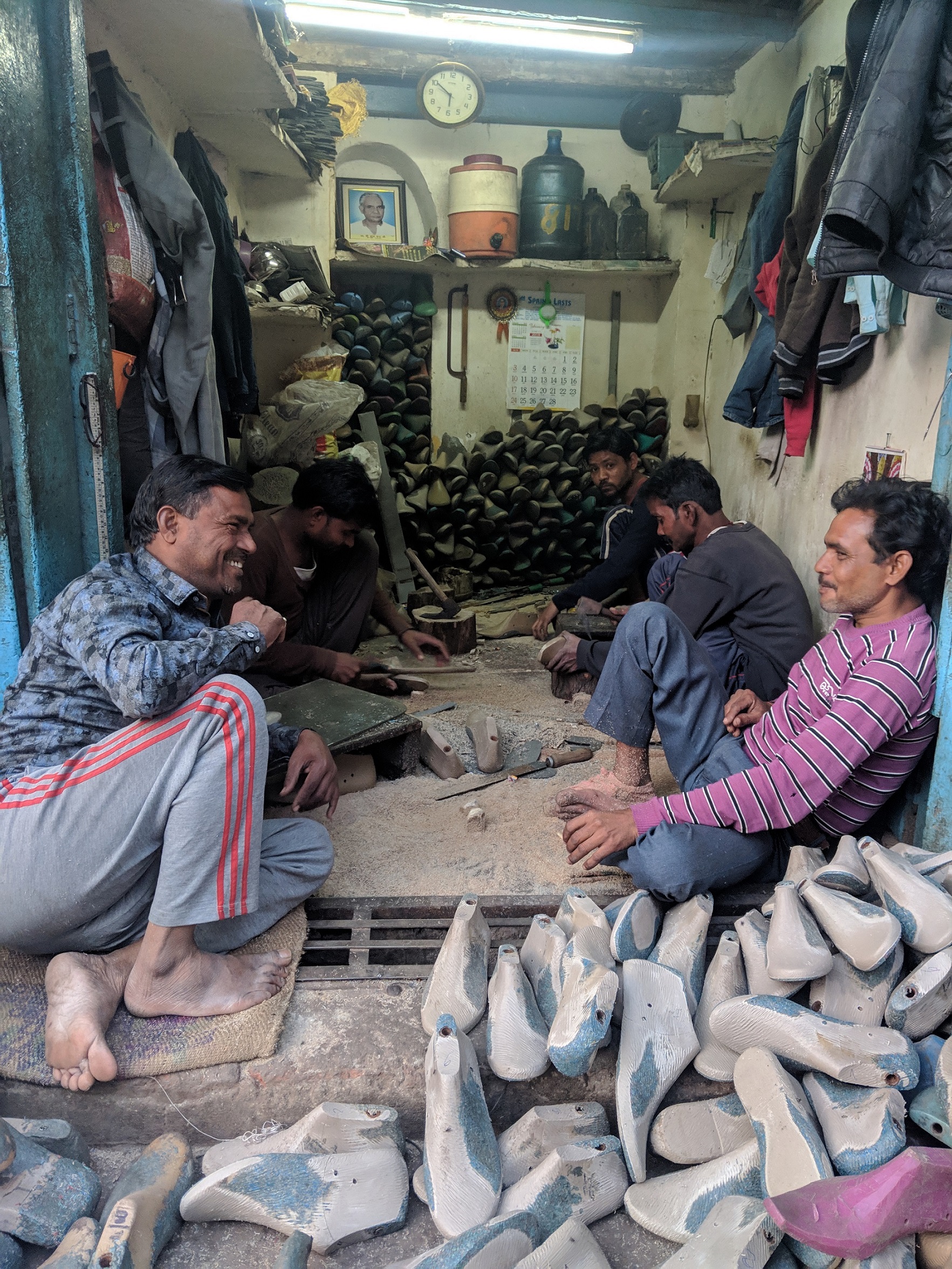 "..these are used [as templates] to make shoes."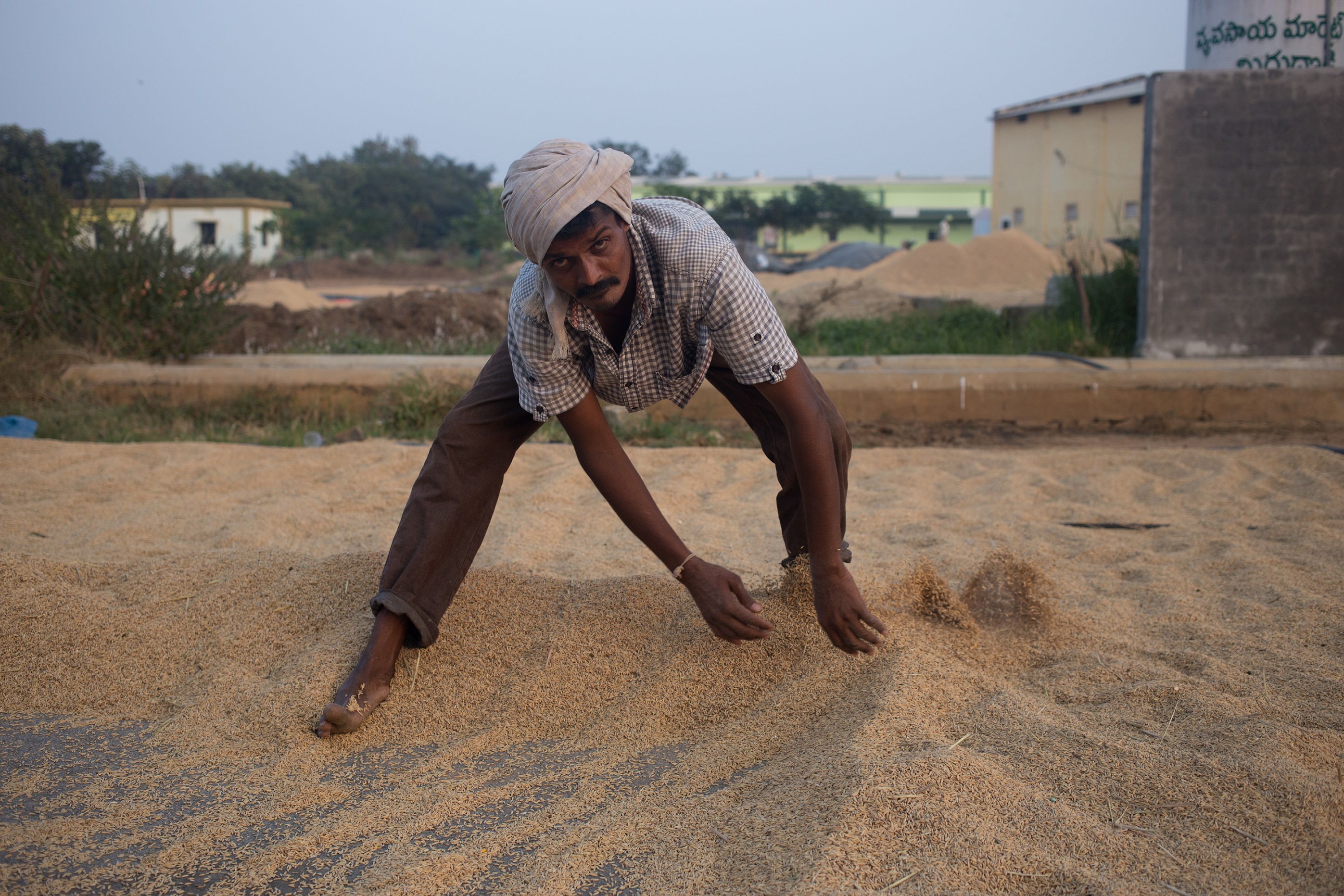 A Telangana farmer drying his crop on the road six days after Narendra Modi announced Demonetisation. There was a lot of uncertainty in the air at that time.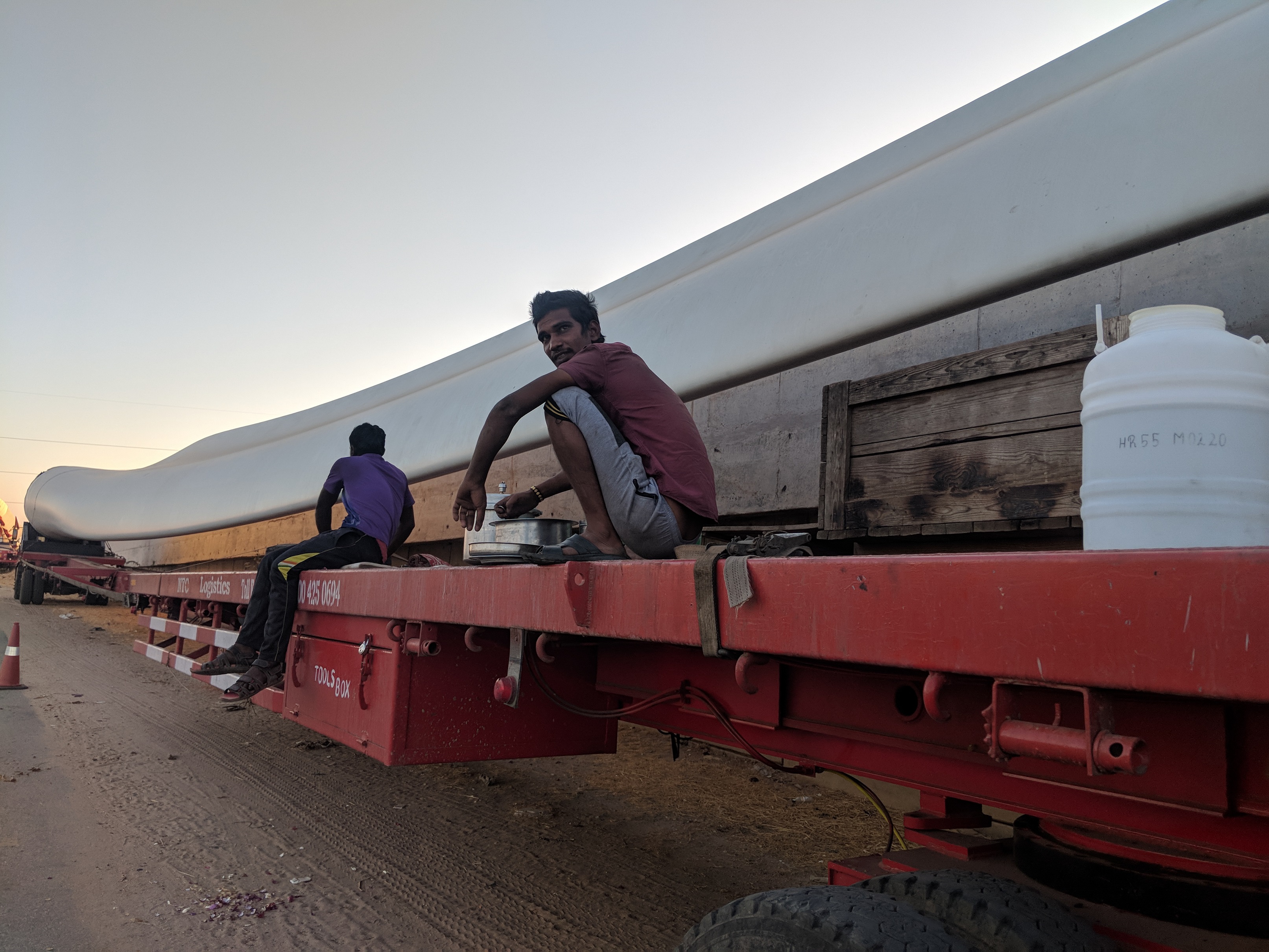 We see a lot of windmill fan blades moving through the highways of Anantapur. This was what the man in the photo told me: "We are bringing these windmill blades from Halol in Gujarat. It's the 17th day of our journey and we finally deliver these tomorrow. I am from Bihar and he is a Tamilian. I am making rotis and he is making tomato curry. We help the driver navigate this vehicle."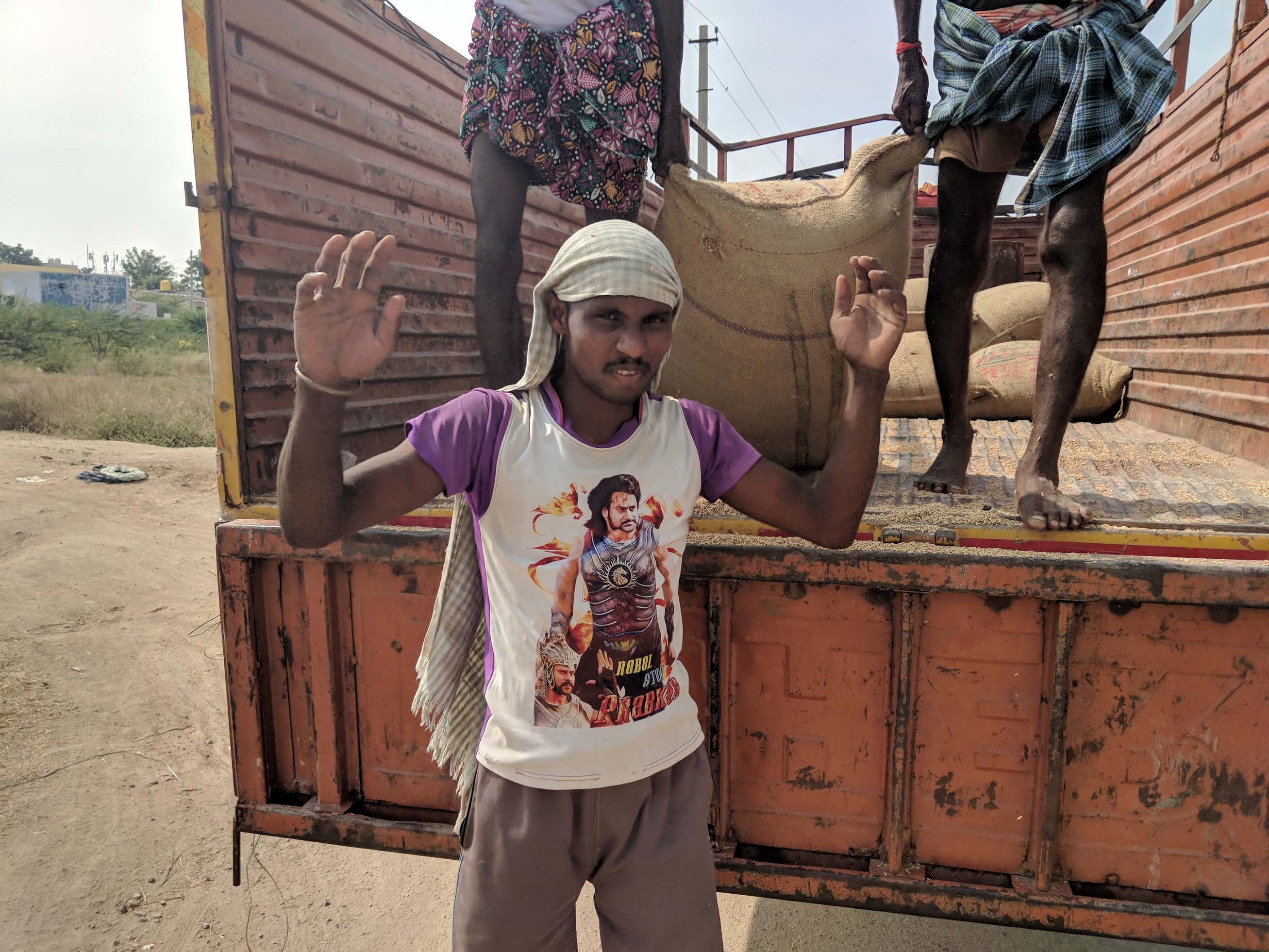 A professional baahubali in Baahubali t-shirt [Photo from Anantapur].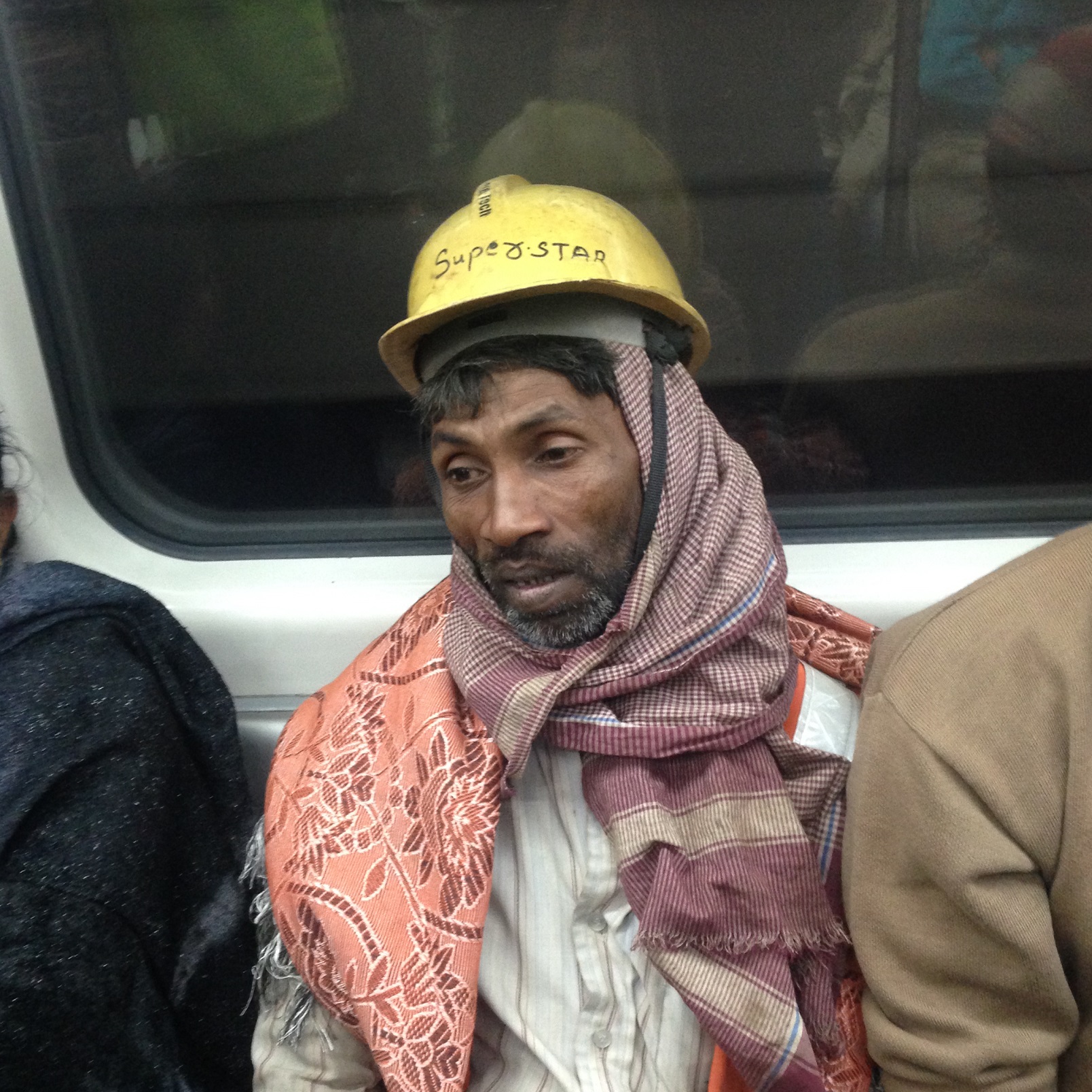 A tired labourer in the Delhi metro.
---
Read more:
Elections 2019: Village Votes
Who is Excluded in Agriculture?