"We had heard of such incidents, never thought it would happen to us," Says Survivor of Cow Mob Attack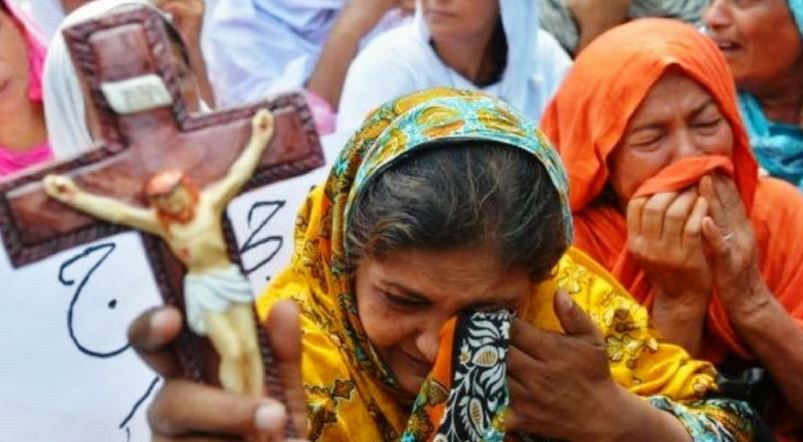 Days after a deadly attack on four Adivasi Christians in Dumri, Gumla district, Jharkhand, the three victims lying on hospital beds wonder what went wrong in their village, which had never before seen this kind of violence – and are also trying to make sense of a police case registered against them on charges of cattle slaughter.
Speaking to The Citizen, Januish Minz, one of the survivors curiously asks, "Can you please find out from the police why a case has been registered against us, when we are the ones in hospital right now undergoing treatment, and one of us is dead? The ox they claim we slaughtered was already dead. I can't make sense of what prompted police to file a case against us. Is it our religion?"
Recalling that there used to be absolute peace in this area of Jharkand, Minz remarks, "We had only heard about such incidents in the past, and never thought it would come down to us one day. There is no internet network in our village and also no WhatsApp. We don't understand how cow vigilantes came down to our village, and how they mobilised people to actually attempt to kill all of us."
The other two who remain admitted in Ranchi's Debuka Nursing home, along with Minz, are Peter Phuljans and Belasus Tirkey. The fourth, Prakash Lakra, succumbed to the assault before being brought to the hospital.
Recalling the incident, the survivors stated that around midnight on April 10 a group of people ran towards them shouting slogans like "Jai Shri Ram" and instigating others to kill them saying, "Maro gaye khane walon ko" (Kill the cow eaters).
"We initially tried to flee and resist their attack, but after seeing so many people surrounding us, armed with swords and other traditional weapons, we had no option than to surrender and plea for mercy," Minz recalls.
"They were beaten up for almost two hours, no mercy was shown. Then they were paraded on foot with such injuries to Jairag village, almost a kilometre away from where the initial assault took place. They poured some water in their mouth and started beating them again until they fell unconscious. The mob later called a vehicle, stuffed all of them inside and sent them away," says Albenz Minz, a close relative of Januish's. Albez is staying at the hospital with the survivors.
Though none among them remembers how long they had to wait outside the police station before police sent them to a local medical centre for treatment, Albenz recalls that it was at least two hours.
So far the police has arrested two persons, Sanjay Sahu and Jeevan Sahu in the case. "Seven persons were identified in connection with the case and efforts are on to trace the other five accused," says Anjani Kumar Jha, Superintendent of Police in Gumla district.
Meanwhile human rights organisations in Delhi have strongly condemned the attack on Adivasi Christians and staged a protest outside Jharkhand Bhawan demanding immediate and strict action against the perpetrators of the crime.
Speaking at the protest, minority rights activist A.C.Michael emphasised that lynchings of this kind were unprecedented before "Modi Raj".
"This shows the condition of law of land in this country under Modi Raj. These people were not even involved in slaughtering a cow but were still beaten up so badly that one of them died and three are critically injured," Michael said.
Nadeem Khan of United Against Hate, which organised the protest in Delhi, told The Citizen that the protest was important because there is an election going on in the country right now, despite which these people were able to perpetrate this heinous crime.
"Lynching during elections proves that the perpetrators are not afraid of any consequences, and enjoy a certain impunity. Through this protest we want to convey a message to all parties that if they do not take lynchings seriously, we will not remain silent, and will continue to carry our protests through democratic platforms, until these incidents of lynching come to an end," Khan told The Citizen.
---