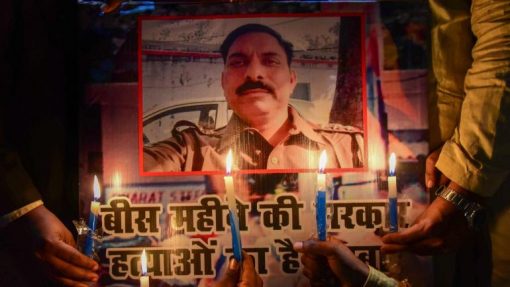 Dear friends in the media,
Our group of former civil servants is issuing this open letter to express its anguish and anger at the brutal murder of Inspector Subodh Kumar Singh on 3 December 2018. We are of the view that this incident reflects the breakdown of law and order in Uttar Pradesh and the impunity with which extreme right-wing groups operate in the state. We strongly feel that citizens should get together to combat the environment of fear and hatred that is being calculatedly created, not only in Uttar Pradesh but elsewhere in the country as well.
We request you to give wide publicity to our open letter and to work with us in combating these pernicious tendencies which pose a grave danger to our democratic Republic.
Amitabha Pande
Sundar Burra
Ramani Venkatesan
---