India 2019: Gestural Dialogue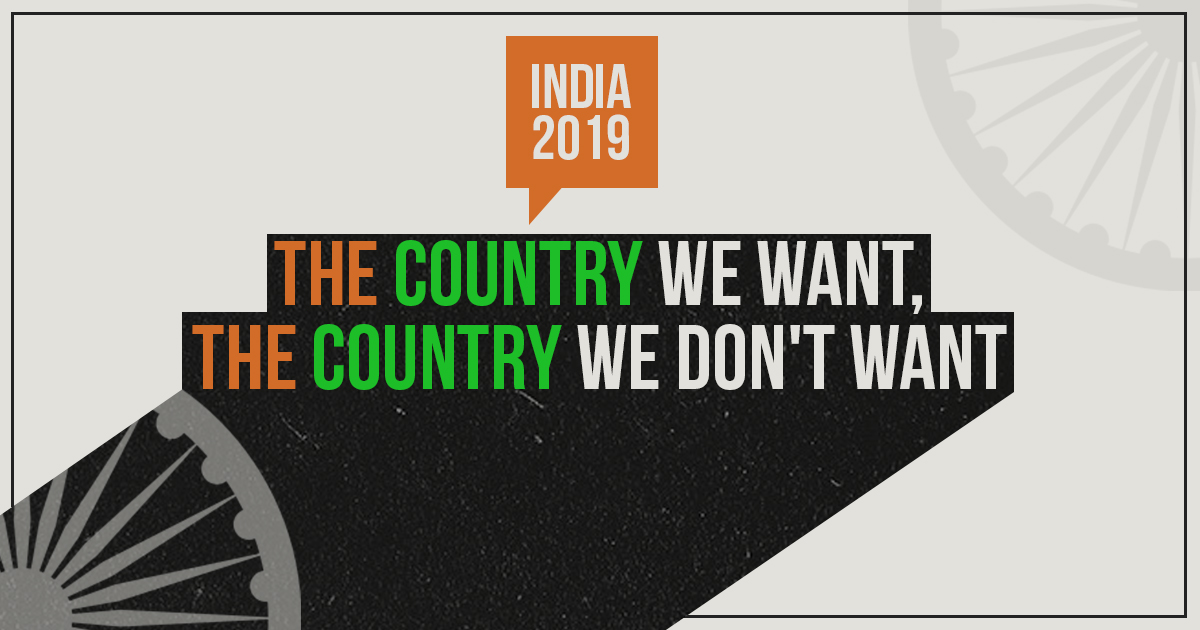 From the Editors:
Is this the India we want?
A country in which citizens are murdered or attacked for being rational; for being critical, for raising a voice of dissent; for just being themselves, Muslim or Dalit or women. Intimidation, threats. Hatred. Lynching. Sickening violence. Students and teachers given the choice between being leashed in thought and word, or being hounded as seditious. Institutions built over the years weakened. The economy and development turned into exercises that mock the needs and aspirations of most people. The secularism, the scientific temper and the rights promised in our Constitution subverted every day. Our democracy, our India, frayed.
But this is our country. It belongs to us, and we belong to it. We have each other for support. We have our poems and songs and films and essays and fiction and art. Our diverse voices.
What is the India we want?
Listen to our fellow citizens speak of the country they don't want and the India they want on the series India 2019 on the Indian Cultural Forum and Guftugu.
---
Through his artwork, S Vijayraghavan is determined to exploit the potential of socio-political, personal and emotional expressions developed with the help of his personal politics and consciousness. His drawings and mixed media artworks evolve through a process that has immense complexity, combines subversive expressions while juxtaposing the realm of linear sensibilities that help an artist to produce abbreviated expressions with the reality of the mundane experiences of human life. He tries to articulate these experiences in an implicit, allegorical and symbolic way. The notion of these activities and the varied interrelated images and objects help him develop a visual conversation which acts as a vehicle for the many dichotomies of rhetoric. This rhetoric is often expressed in the following binary terms: purity and kitsch, noise and melody etc.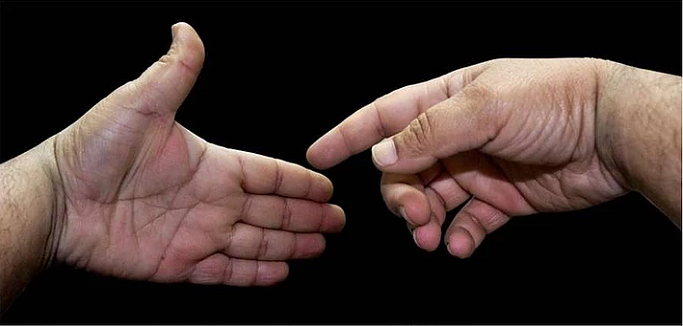 Gestural Dialogue – II, Archival print photo rag satin, 2014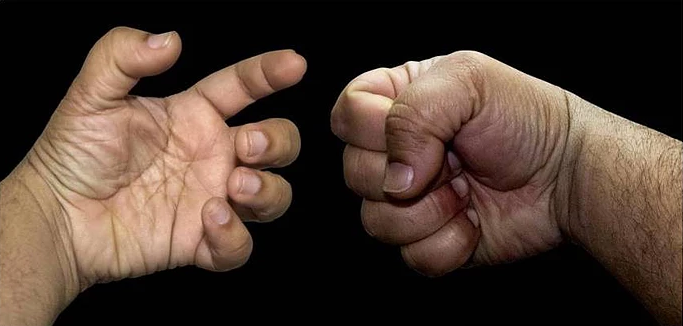 Gestural Dialogue – III, Archival print photo rag satin, 2014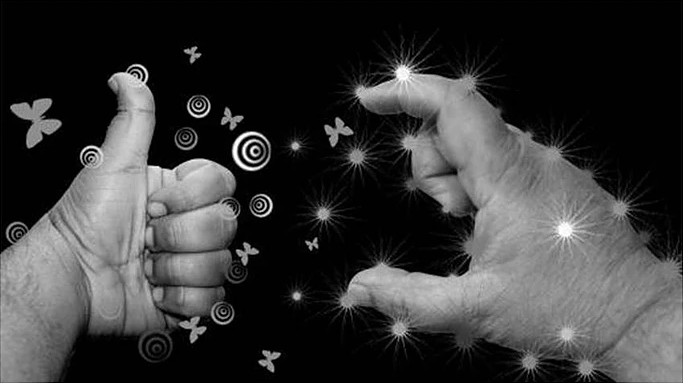 Gestural Dialogue – I, Archival print photo rag satin, 2014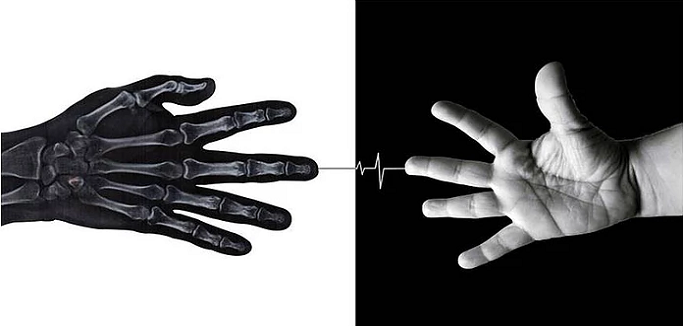 Black and White, Archival print photo rag satin, 2014
---
Read more:
Anand Teltumbde: "The foremost task is to save India in the 2019 elections…"
India 2019: State of War and Other Poems
India 2019: The Voice of Resistance