"On asphalt, you hold your arms out" — Remembering Meena Alexander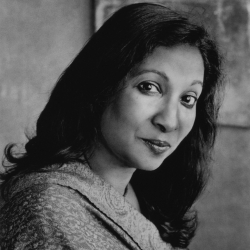 We received the news of Meena Alexander's demise with immense grief. Alexander was a regular contributor to the Indian Cultural Forum and Guftugu. She did not just contribute to the websites creatively. She was also actively involved in her role as a public intellectual. She was vocal when several Indian writers returned their awards in 2015 in protest against rising intolerance towards minorities in this country. On October 13, 2015, she sent us a piece, "Silenced Writer". She prefaced it by expressing her solidarity with protesting writers, artists and filmmakers: "In solidarity with those in India who are resisting forces that would silence the singer's note, the poet's cry, the painter's arc of colour, the philosopher's fierce light, I offer these words. I wrote them some time ago but they seem relevant now." Since then, the relevance of her words, unfortunately, has only increased. She signed several statements which spoke up against the increasing assault on freedom of speech in India.
On 3 March, 2016, she supported the statement condemning the petition to remove well known scholar Sheldon Pollock from the position of General Editor of Murthy Classical Library in India. She was also firm in her support of Indian students who were protesting against the policies of the current government. On March 27, 2016, she signed a joint statement, alongside other filmmakers, activists, and artists, in support of the students of University of Hyderabad after caste discrimination on campus led to the suicide of Rohith Vemula, a student at the university. .
This year, she signed a statement released by the Indian Writers' Forum in support of the Malayalam writer S Hareesh, who was forced to withdraw the publication of his novel Meesa. It said, "No writer should be hounded into putting down his or her pen. No democracy, indeed no culture, can live if its writers are silent. This is why we have to fight against this hounding of writers into self-censorship with every word we have." Most recently, on 1 August, in spite of her failing health, she was signatory to a letter sent by the Indian Writers' Forum to Chandrasekhara Kambara, the current President of the Sahitya Akademi, urging him to make an intervention after Damodar Mauzo, a Konkani writer, was abused and given life threats on social media.
Alexander was also an active supporter of the Palestinian cause for freedom. She was one of the contributors in the book of essays, From India to Palestine: Essays in Solidarity, edited by writer Githa Hariharan. An excerpt from her essay can be read here.
Alexander was Distinguished Professor at Hunter College, City University of New York. Her latest work is an edited volume, Name Me a Word: Indian Writers Reflect on Writing, published by Yale University Press this year.
Meena Alexander's luminous poetry gained her acclaim in many countries including India and the United States. Here is a selection of her work from Guftugu and the Indian Cultural Forum.
---
Image Courtesy i.ytimg.com
Death of a Young Dalit
In Memory of Rohith Vemula (1989–2016)
Trees are hoisted by their own shadows
BLANKAir pours in from the north, cold air, stacks of it
The room is struck into a green fever
BLANKStained bed, book, scratched window pane.
A twenty-six-year-old man, plump boy face
aaaaaSets pen to paper – My birth
Is my fatal accident. I can never recover
BLANKFrom my childhood loneliness.
Dark body once cupped in a mother's arms
BLANKNow in a house of dust.
Not cipher, not scheme For others to throttle and parse
BLANK(Those hucksters and swindlers,
Purveyors of hot hate, casting him out).
BLANKSeeing stardust, throat first, he leapt
Then hung spread eagled in air:
BLANKThe trees of January bore witness.
Did he hear the chirp
BLANKFrom a billion light years away,
Perpetual disturbance at the core?
BLANKThere is a door each soul must go through,
A swinging door –
BLANKI have to get seven months of my fellowship,
One lakh and seventy thousand rupees.
BLANKPlease see to it that my family is paid that.
She comes to him, girl in a cotton sari,
BLANKHolding out both her hands.
Once she loosened her blouse for him
BLANKIn a garden of milk and sweat,
Where all who are born go down into dark,
BLANKWhere the arnica, star flower no one planted
Thrives, so too the wild rose and heliotrope.
BLANKHer scrap of blue puckers and soars into a flag
As he rappels down the rock face
BLANKInto our lives,
We who dare to call him by his name –
BLANKGiddy spirit, become
Fire that consumes things both dry and moist,
BLANKRuined wall, grass, river stone,
Thrusts free the winter trees
BLANKFrom their own crookedness, strikes
Us from the fierce compact of silence,
BLANKIgniting red roots, riotous tongues.
Writing this Elegy
When I was twenty-four I lived in Hyderabad. There was a neem tree in the garden of The Golden Threshold, once the home of the poet Sarojini Naidu. It is now the site of the new Central University. When time permitted, I would sit in the shade of that tree, shut my eyes and dream. Then, as now, images came to me, and I tried to craft a few lines of poetry.
I returned to the city several times. In early January 2016 I attended the literary festival. I met Nayantara Sahgal after a gap of many years. As I listened to her give the keynote address at the festival, I was inspired by her courage. I was learning afresh what it means to live in a time of difficulty, what it means to bear witness. Later that month, news came that a Dalit student at the university had killed himself – a tragic act of protest that resonated throughout the country. He left a haunting letter for us to read. I have included lines from his letter, and set them in italics in my poem.
Night after night as I worked on this elegy, the wind and winter chill commingled with the memory of rocks and stones and trees in a city I loved. I was consumed by the tumultuous hope and the very real despair of a young man I had never met.
This poem was originally published in Guftugu.
---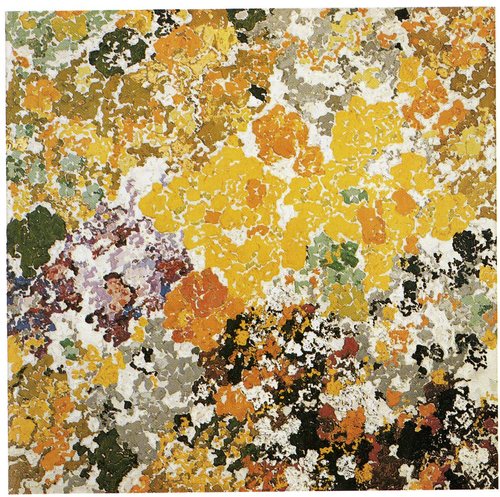 Winter Light
(for Mahasweta Devi)
It's afternoon, dark already at the cross roads,
A sudden storm of bikers, men in leather, motors snarling,
Flags spurt skywards
I freeze in place at the metal barricade, the seam of sense unpicked,
Brown body splayed.
In the aftermath of light, what proof is there of love—
Buoyancy of the soul hard to mark apart from the body
Its tenuous equilibrium, wave after wave of arrival,
And questions in revolving air, as if life depended on
Such flammable notations.
You come, your white sari with the blue border blowing,
Just as I saw you first, head bare, a sudden turn
On asphalt, you hold your arms out
As if in a palash grove and call to me —
Come over here — Sometimes the bleeding petals bring down a house
Bring down a Republic.
That is what happens when children are bought and sold for money—
Ghee to burn her with. Teen taka. Ten rupees. Ek taka one rupee.
That is the cloth to cover her with.
Camphor for the burning. Bhang to make her drowsy.
Turmeric. Chandan.
You stand so still on a road where motorbikes throbbed,
Your hair open to the savage wind
(Later I try to follow tracks of feet, touch cold cotton
That lashed your flesh in place) —
Brood, and it will come, a seizure of sense, a reckoning,
Write with chalk, sticks of lead, anything to hand
Use a bone, a safety pin, a nail, write on paper or stone
Let the poem smoulder in memory,
In the desolation of time write
How one stood utterly straight, inked in the bubble with a woman's name
Way at the top of the paper ballot, felt her own hand tremble.
This was in the schoolhouse with empty metal desks
One set her nipple to the infant's lips
Felt her hearts sprout wings, flit over the barbed wire
Fence of the immigration detention center.
One whimpered in her sleep, Mother, I think I am a tree,
I trail my roots behind me, the man with bad hair will axe me down.
Another daubed her face with white paint,
Set herself up in cage outside the museum, hung a sign round
Her own neck — We are the barbarians come to live amongst you
Some of us speak this language.
Then hoarse already, you whispered, Come closer to me
You who were born in the Gangetic plains a year after mid century
Consider the fragility of the horizon
The arc of stars into which your father raised you.
When you fall, as surely you will one day
Try to swim forward into blackness
Arms pointing to where you imagine the vault of heaven to be
As Draupadi did, a great throated cry she made in the forest of palash trees,
Only the birds could save her, they picked up her cries
Remember Antigone, who anointed her brother's corpse with dirt
To keep away the wild dogs
She too made bird sounds, guttural cries.
Go to Standing Rock, where people mass outside their tents
In splintering cold, to guard the quiet springs of water.
There the palash blooms —
Tree used for timber, resin, dye, tinting the nails of the love god
On its leaves names swarm —
Anna Mae Aquash , Eric Garner, Freddie Grey, Julia de Bourgos countless more
Thrust from earth's core, from the shadow of musk deer,
The green throat of the humming bird,
In the honeycomb of light, they step forward to be counted.
This poems was originally published in the Indian Cultural Forum.
---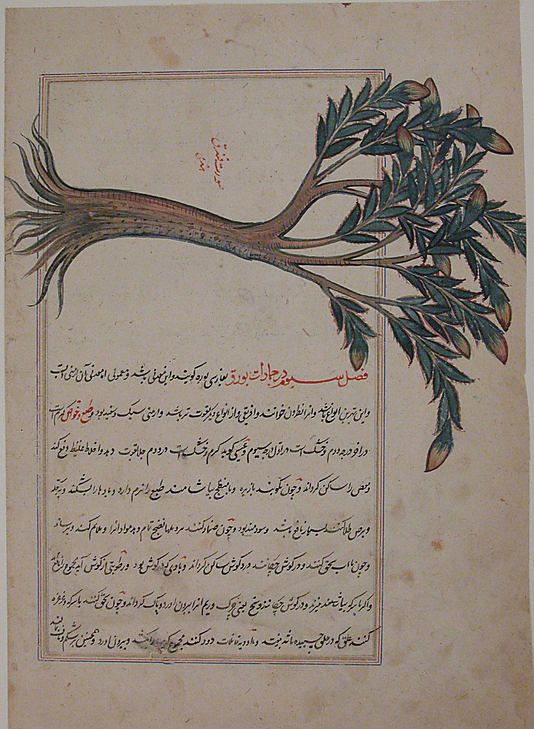 Folio from a bestiary and herbal, Isfahan ca. 1600 / Pinterest
For a Friend Whose Father was Killed
on the Lahore Border in the 1965 War Between India and Pakistan
I come to you nothing in my arms
just this bundle,
cloth covering what the pity of war
could not render up— the bones of a father.
The horses of Uttarakand wept salt,
their necks were torqued.
Birds stalk clouds, clouds hang cold,
on a hill of gold, stick insects clamor.
Where are the burnt plains of the Punjab?
The killing fields of Partition?
At the mouth of Central Park
apple blossom sifts your breath
and you search for me.
I long to come running to you, hair flying,
a girl again in the moist air,
in the ordinary light of a garden.
But how shall I hold you
this bundle in my arms —love's fierce portion?
How shall we face the torn rim of green,
the horses of Columbus cut in steel?
This poem was first published in the Indian Cultural Forum as part of the 'Citizens Against War' series.
---
Read more:
Blood Knot: Five poems by Meena Alexander
Ghalib's Ghost and other poems
Journey to Jerusalem: A Poet Faces the Separation Wall