SC Admits Sabarimala Review Petitions, Hearings from January 22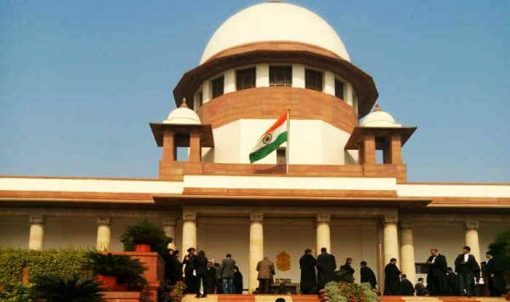 The Supreme Court of India today agreed to admit the 49 review petitions filed against the Court's decision regarding women's entry into the Sabarimala temple. A five Judge Bench comprising of the Chief Justice of India Ranjan Gogoi, Justice RF Nariman, Justice AM Khanwilkar, Justice DY Chandrachud and Justice Indu Malhotra, however, made it clear that agreeing to hear the petitions would not stay the Court's earlier decision to allow women to enter the temple. The hearings will commence on January 22.
On September 28 this year, the Supreme Court delivered its decision in a case spanning 12 years to allow women in the age group of 10-50 years to enter the Sabarimala temple. The original petition was filed by the Indian Young Lawyers' Association in 2006. The decision of the Court led to mob violence at the base of the hill upon which the temple is located. The mob attacked women who wished to enter the temple, as well as the police forces deployed there.
The basis for the petitioners' petitions against the Court's earlier decision is that legal morality has no place in matters of faith. They relied heavily on the single dissenting judgement authored by Justice Indu Malhotra. Justice Malhotra's judgement had rejected the idea that the Court has a mandate to decide on matters of belief. According to Live Law, the petitioners had contended that the true women devotees of Ayyappa do not want to enter the temple.
The majority decision in the case held that an exclusionary practice cannot be construed as forming a part of an essential practice. This was with regard to the doctrine of essential practices which seeks to determine what constitutes the essence of religious practice.
Groups affiliated with the Bharatiya Janata Party had indulged in the violence that rocked the foot of the hill, including pelting stones at the police personnel who were on duty. Interestingly, the Congress too seems to back the review petitions against the September 28 judgement. This is perhaps due to the political set up in Kerala where the Left and the Congress take turns at ruling the state and sitting in the opposition. Since the Left has backed the Supreme Court's decision, the Congress realising the emotive effect the decision has had in Kerala, has picked the same side as the BJP.
---