"Targeted Killing Of Unarmed And Defenceless People By Police": Delhi HC Sentence 16 Policemen To Life Imprisonment In Hashimpura Massacre Case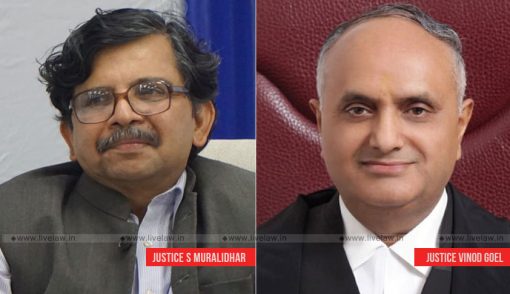 The Delhi High Court has set aside the trial court judgement that had acquitted 16 Provincial Armed Constabulary (PAC) officials in the 1987 Hashimpura mass murder case. The Court convicted all the accused and sentenced them to life imprisonment.
"Family of the victims had to wait 31 years to get justice, and monetary relief cannot compensate their loss", observed the High Court bench of Justice Muralidhar and Justice Vinod Goel while delivering the judgment.
The Court termed the massacre "targeted killing" of unarmed and defenceless people by the police.
Background
Nearly 42 to 45 persons belonging to Muslim community were allegedly abducted from Hashimpura in Meerut District, Uttar Pradesh by the armed personnel of the Provincial Armed Constabulary (PAC) on May 22, 1987, in the wake of communal riots in Meerut. Of these, around 35 were alleged to have been subsequently killed by the PAC on that very date in the late hours and their bodies thrown in a canal.
Two FIRs came to be registered in the incident – one at police station Link Road and other at police station Murad Nagar in Ghaziabad. On May 24, the probe was handed over to CB-CID and the charge sheets came to be filed nine years later in 1996 against 19 accused PAC personnel.
Both the cases came to be transferred to Delhi in year 2002 where a trial court framed charges against all accused in 2006 for murder, criminal conspiracy etc. While 91 prosecution witnesses were examined during the course of trial, on behalf of defence, only one witness was examined.
In 2015, the court acquitted all accused PAC personnel.
Aggrieved by this order, the State of Uttar Pradesh and complainant Zulfikar Nasir filed an appeal before the high court.
In December, 2015, the high court allowed NHRC to be impleaded as party in the appeal filed by Zulfikar.
In February 2018, the High Court allowed a petition filed by National Human Right Commission under Section 391 CrPC seeking permission to adduce additional evidence in the appeal against acquittal of accused in Hashimpura Massacre, to lead additional evidence in respect of extracts of a General Diary Register maintained by Provincial Armed Constabulary (PAC) showing list of PAC personnel with their list of weapons and truck number on which they left for Meerut district on the fateful day of May 22, 1987.
Senior Advocate Rebecca John appeared for the Appellant Zulfikar Nasar and Advocate Vrinda Grover appeared for NHRC.
---